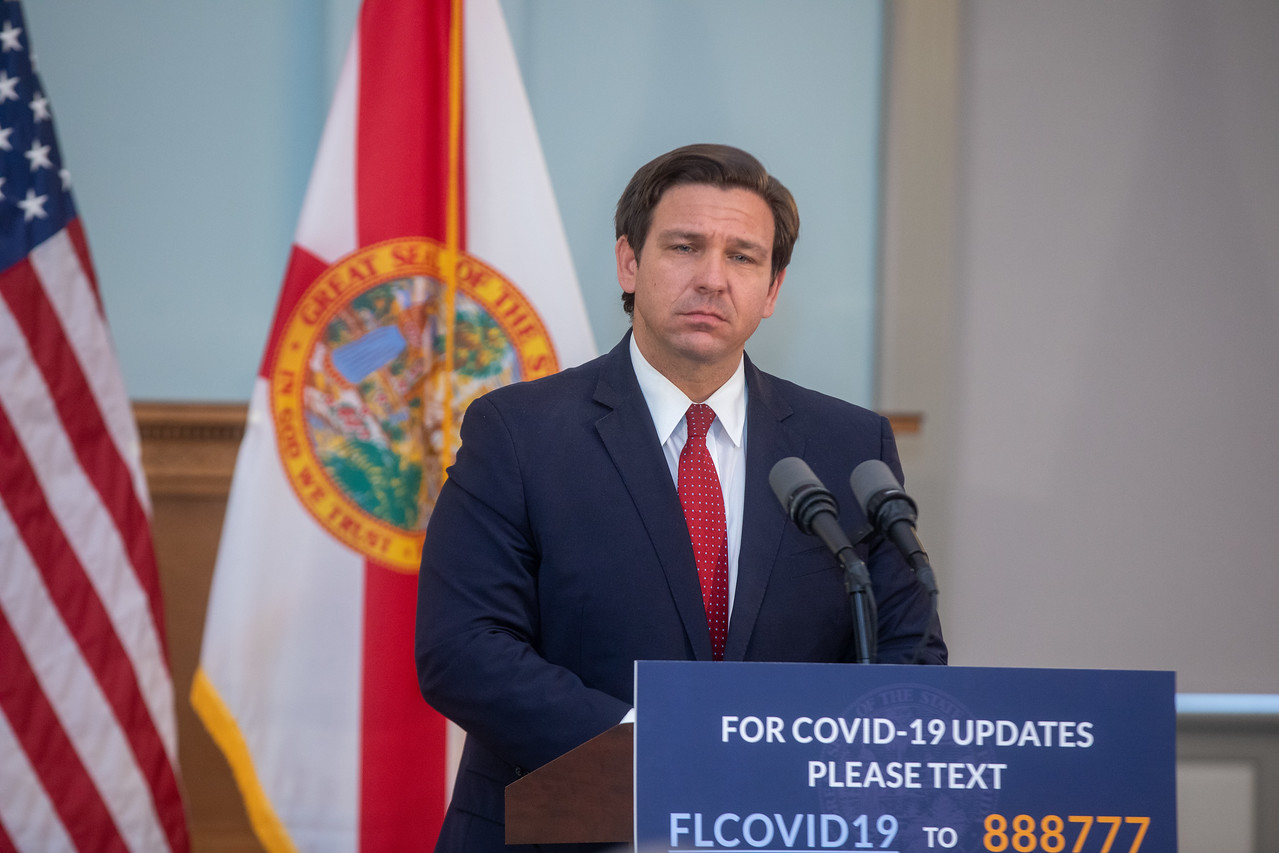 "A great education is the passport to the American Dream, and in Florida, we have decided that the zip code you live in and the income of your parents should not determine your future. I am so grateful to my colleagues and the Governor for guaranteeing that opportunity to all of our children by passing and signing HB 7045." 
These were Florida State Representative Randy Fine's words in response to the passing of a new bill expanding school choice opportunities in Florida.
On Tuesday, May 11, 2021, Florida Governor Ron DeSantis signed House Bill 7045, which is designed to further expand school options for those who often experience barriers to public school alternatives. The new bill expands Florida's scholarship program for children from low-income households, children with special learning needs, children who have experienced foster care or adoption, and children of military members. 
Key facts and features:
Cost of $200 million to the state of Florida

More families are eligible for school choice via Florida's scholarship program. (

According to a local news outlet

, "The bill… is projected to allow more than 60,000 previously ineligible students to seek vouchers.")

Combines 3 existing voucher programs that helped low-income and special needs children

The bill emphasizes school choice for children with special needs, foster kids, and families with especially-low incomes (185% of the federal poverty level or less).

The Orlando Sentinel reports

that the new scholarships will be worth 100% of "public school per-student costs…set at  7,795 per pupil in the budget passed by the Legislature."

Students no longer have to attend a public school to qualify, opening the scholarship program to eligible homeschool students.

Gives more choice to military families

"by exempting the dependents of a member of the United States Armed Forces from any limitations of waitlists or maximum scholarship program enrollment."

Eligible families of four can now qualify if they make up to $99,375 annually (up from the previous income threshold of $68,900), expanding choice to more Florida residents 

Scholarships for children with disabilities will cover other eligible education costs such as tutoring, therapy, certain transportation costs, achievement testing, and technological aids
While opponents of school choice fear that allowing public tax dollars to follow students may negatively impact public district schools, Governor DeSantis believes that parents should have the right to choose.
"Obviously, wealthy parents have the world as their oyster. They can make whatever decisions they want…But when you talk about low-income families, working families—they may not have the luxury of being able to get their kid in the school of their choice without our assistance."
Lena Salzer, a single mom trying to fulfill her late husband's dying wish for their child, represents this demographic perfectly. Prior to the bill's passing, the state refused to give a school choice voucher to Salzer's daughter because of the former public school attendance requirement, says local news site ClickOrlando.com. 
In response to the Florida governor signing the new scholarship legislation, Salzer said,
"I was surprised how in the middle of a global pandemic, a single mother like me, was enabled to have the chance to receive (financial) support for my daughter's education. Thankfully, this bill…removes that public school requirement, which means Hannah Sophia will be eligible to receive this scholarship and I will receive the financial help I need to keep her in the school where she feels safe."
While some Florida Democrats joined Republican representatives in passing the bill, other Democrats in the state organized a press release, stating: "Governor DeSantis is taking Floridians' hard-earned tax dollars and diverting them out of public schools into private schools without transparency or accountability to taxpayers."
Lack of accountability is a common protest against school choice, but it's not quite as easy to back up as one might think. While of course the government does not have as much strict control over private institutions and individuals as it does over public schools,  the newly-passed bill institutes regular audits of how these scholarship funds are being used to ensure the wellbeing of students. Despite claims of "throwing away tax dollars," these monies are very much being tracked and carefully directed.
However, there is another form of accountability that is often forgotten: parental involvement. 
School choice opponents often underestimate the power of unified parents. Concerned parents don't just vote with ballots—they vote with their vocal involvement and with where they send their children to school. As long as education is funded by taxpayers and school choice is available, parents will "vote with their feet" and make it clear which schools are delivering value…and which ones are not making the grade.
Florida Senate President Wilton Simpson summed up the new legislation well: 
"School choice is here to stay. The Florida Legislature and our Governor are honored to stand alongside more than one hundred thousand Florida parents who utilize our school choice programs…This comprehensive school choice legislation streamlines options and removes barriers that exist under some of our current programs so that more children can attend the schools their parents think are best."
School choice legislation is steadily growing across the United States. Undoubtedly, we will continue to see more bills proposed, passed—and opposed—in other states in the days ahead. 
Here at Noah Webster Educational Foundation, we think parents should have the right to make decisions about their child's education. But somewhere along the way, many Americans have accepted the wholesale turning-over of the next generation's schooling to a monolithic, inefficient institution: public district schools. 
While we don't think that public schools should be defunded or eliminated, we do think they can do better…and that school choice can help raise awareness for that need. 
What do you think about school choice? Have you seen any pros or cons of school choice legislation in your state?