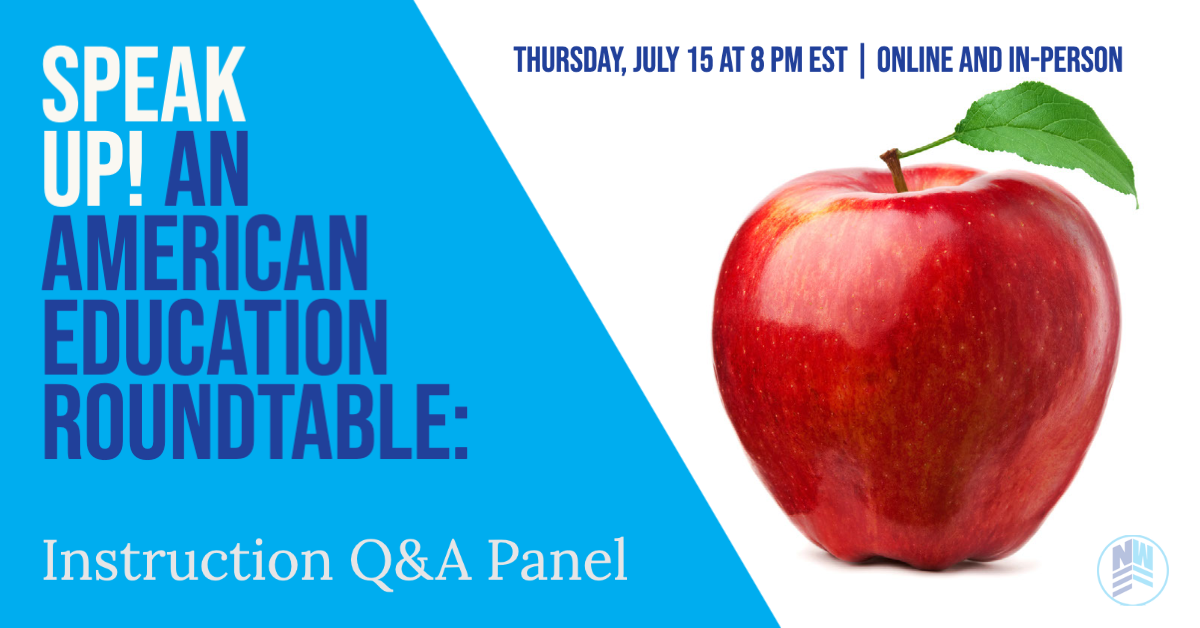 Join us on July 15th for an Instruction Q&A Panel of public, private, and homeschool educators, hosted by NWEF president Melvin Adams.
Nationwide, schools have erupted in controversy. Many parents and teachers fear that social issues are taking the place of quality education. Now more than ever, people want to know: what should kids actually be learning in the classroom? 
Sign up for the FB live event or join us in person in Moneta, VA to hear our panelists discuss best practices for instruction in our schools.
Have a question for the panelists? We'd love to hear from you! You can submit your question here for a chance to be featured in the live event.