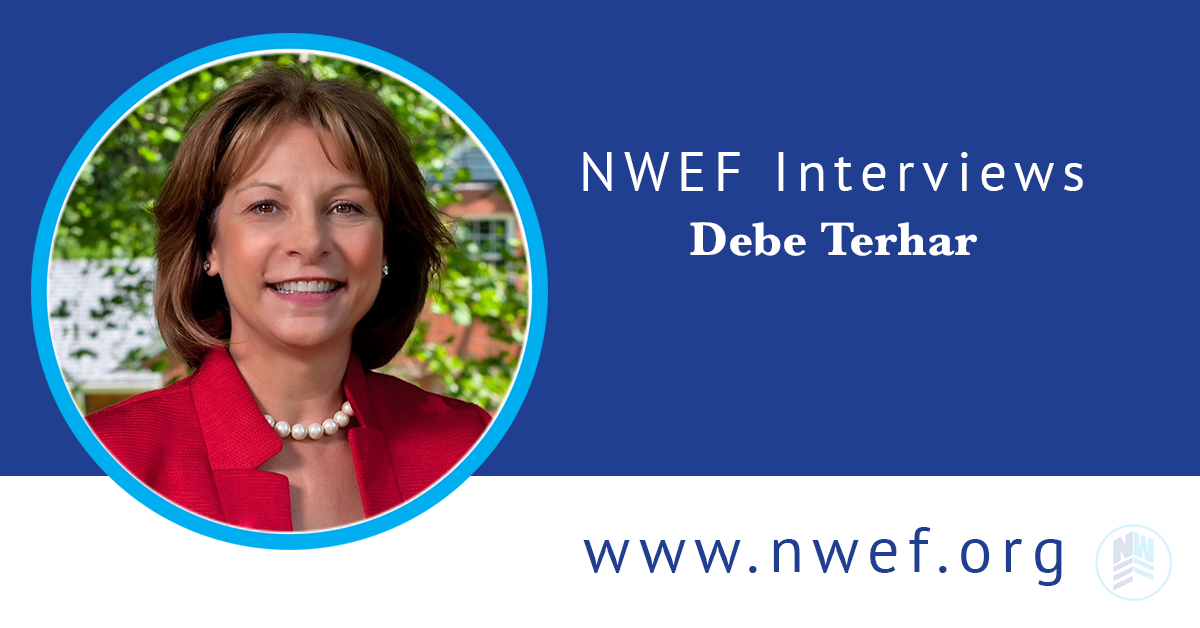 ---
In today's interview, we meet former early childhood educator and Ohio State School Board President Debe Terhar. 
Terhar graduated from Xavier University with a B.A and B.S. in Montessori Early Childhood Education. She went on to teach at the Summit Country Day School in Cincinnati.
Throughout her career in education, she has served on multiple boards and councils, including the Governor's Early Childhood Advisory Council, the Xavier University President's Advisory Council, The Xavier University's Women of Excellence Council, and the Parents Advisory Council of the Kelly O'Leary Center for Autism. She also served as the Ohio State School Board President for a four-year term. 
Terhar has an inspiring passion for early childhood education. She has worked hard to help more of Ohio's youngest members have access to an education that will help them thrive and set them up for success.
What is Montessori education? 
Montessori early childhood education occurs in an ordered environment for children 3-6 years of age. In a Montessori classroom, the teacher carefully observes the children in order to properly guide them through their personal learning journey.
Young students are encouraged to practice independence and free will, while being taught practical skills (ordinary tasks that cultivate hand-mind coordination). The Montessori method considers all aspects of a child's being. In this model, the cognitive, social, moral, and emotional components of a child are all important to cultivating education. 
For some children, the Montessori method brings much-needed order to their otherwise chaotic lives. For kids whose parents don't have time to teach them simple things during the early years (such as counting, the alphabet, and so on), the Montessori classroom is an ideal "repaired environment," as Terhar calls it.
She believes the Montessori method's individualized, experiential focus  "[enables a child] to become a healthy, successful, mature individual who is then able to contribute to his family, community, and society in general."
The Move toward Activism
In contrast, schools across the country have turned to a mode of education fueled by propaganda and social activism.
Terhar is disturbed by the politics fueling many schools. "I think the idea that we've come to a point where there is an effort to use a political agenda to indoctrinate our children is not good …  we need to move back towards the fundamentals of reading, writing, and arithmetic," she says. "It's not a good thing to turn our children into activists." 
To combat this issue, Terhar emphasizes the importance of early childhood education and how the taxpayer dollar can be used to bring about societal change in a different way.
The Taxpayer and Early Childhood Education
For Terhar, early childhood education is one of the best investments that a state can make. "It really is essential to provide the benefit of early childhood education early on. And when you make that kind of commitment as a state, you enter out the 'drop-out to prison' pipeline," she explains 
What on earth is a "drop-out to prison" pipeline? 
The prison rate is directly correlated to a lack of fundamental childhood academic skills. "We base our prison population [estimates] on the third-grade reading scores," she explains. "[If you've got] 30,000 kids who can't read at third grade… you end up with 30,000 prisoners… and that's just sad!" 
These statistics fuel Terhar's passion for educating young children. "You get that early childhood [education] in there, and those numbers drop substantially."
Big Wins for The OH State School Board
When Terhar served as President of the Ohio State School Board, she was able to influence some big wins for early childhood education. "We implemented the third-grade reading guarantee. I pushed for that so hard." This guarantee aims to have all schoolchildren reading by the end of their third-grade year.
She also helped triple the funding available for educating young children in the state. When she became State School Board President, she discovered that the state only provided funding for 1% of kids eligible for early childhood education (5,000 out of 500,000). Due to her efforts, that number tripled to 15,000 kids by the time she completed her four-year term. 
In addition, Terhar worked to enact the A-F report card grading standard for students and schools. Too many districts were allowing students to move up in the grades when they had technically failed, hiding under labels such as "improving district" or as one undergoing "continuing improvement." 
By using an A-F standard, school systems will be able to more honestly track a child's progress and encourage them to strive for their best. "I thought that was essential to make it clear to parents where their district is, how well their kids are doing, and if they're going to be prepared for college or for any other kind of secondary education," Terhar says.
In Summary
Today's interview also covers topics such as How Does the State Board Relate to the Other Parts of the State and Federal Government and the State School Board's role (as opposed to the local school board's role) in education policy. Terhar also discusses new implementations of a teacher accountability model to support the A-F grading system. 
She encourages parents to always look through their children's school curriculum. "Parents…need to go through it with a fine-toothed comb, because unfortunately there are so many things that are printed today that are inappropriate for children to be exposed to." There is a good chance that your kids are being taught values that are contradictory to the values they learn at home, she warns.
The Noah Webster Educational Foundation promotes core principles and best practices in education, emphasizing the roles of instruction, parents, government, faith and morality, and facilities. Terhar says that all of these "aspects [are] critical element[s] that [are] essential to a prosperous society."
"The child is our focus," she says, "not a political agenda. And we need to provide the opportunity for them to be able to be contributing members to a society, and the way we do that is through education."
To watch the entire interview click here, or if you want to watch certain sections, click the links below.
---
Want to hear more from today's teachers, parents, administrators, and policy influencers? Subscribe to our YouTube channel to receive alerts when we post new interviews!
Note from the Editor: We thank all our contributors for their insights and expertise. However, the views of guest authors or interviewees are not necessarily those of Noah Webster Educational Foundation.