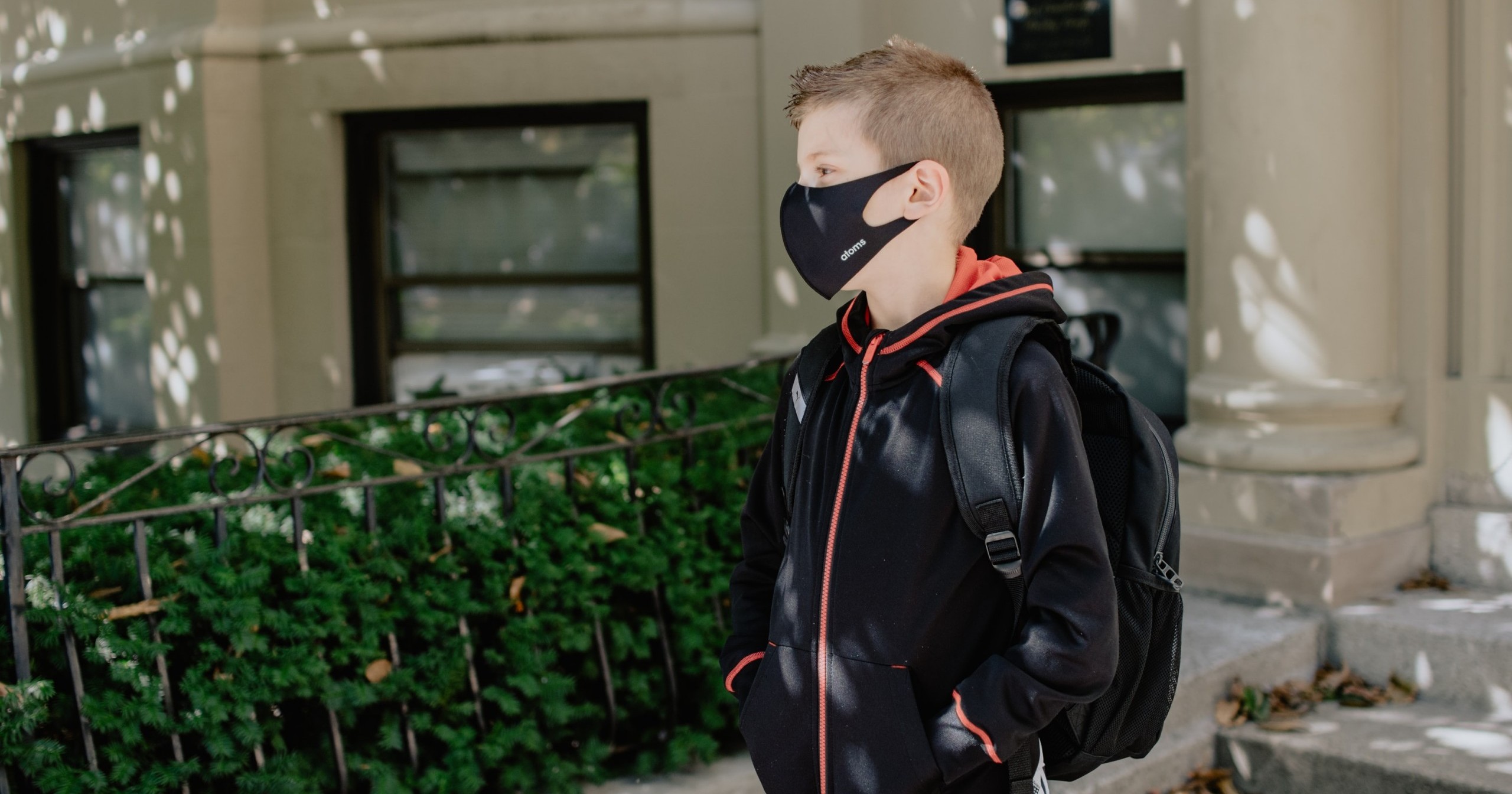 As schools prepare to start a new school year—and with the spread of the Delta variant of COVID-19—student mask policies have been on the minds of many parents. Yet, parents, school administrators, and lawmakers seem unable to agree if masks should be mandatory or optional.
According to Insider, the Delta variant is reported to be more transmissible, leading local governments to bring back mask mandates. In some of these places, masks are required even if people are vaccinated.
In Texas, where there is a ban on mask mandates, lawmakers have petitioned Governor Greg Abbott to require masks in schools and allow virtual options for students. Texas Representative Vikki Goodwin posted the petition on Twitter. 
"Children under twelve cannot get a COVID vaccine, which means they are vectors of infection for each other, their teachers and their family members. Putting them all in one building without masks is foolish," the petition reads. "The parents and school officials who have contacted us are worried about these children and want to see districts be given the autonomy they need to decide what is best for their students."
Governor Abbott signed an executive order in May that prohibited governmental mask mandates. Since then, Abbott has stood by the idea that masks should be optional.
"Kids will not be forced by government or by schools to wear masks in school," Abbott said earlier this month. "They can by parental choice wear a mask, but there will be no government mandate requiring masks."
ABC 8 News, a local station in Chesterfield, Virginia, writes that Virginia has allowed localities to decide which COVID-19 guidelines to follow.
In areas like Chesterfield, where choices have yet to be made, parents want school officials to make the right decision on mask mandates. But, the "right decision" looks different from parent to parent.
Mike Karabinos, a father of two in Chesterfield county schools, believes masks should be mandatory for unvaccinated children under the age of 12. "I'd like the county to show some courage," he says. "Don't act like this is over because Delta is spreading a lot faster than you can believe."
He thinks the school staff should be vaccinated. Even if vaccines aren't required for older students or staff, he believes they should all be wearing masks.
"If I'm part of a community, it's my responsibility to make sure I'm protecting people around me," he continues. "That means I'm wearing a mask if I'm not vaccinated."
Tanya Kelley, mother of three in Chesterfield, believes parents should be able to decide for their children. "It makes me sick to my stomach every time I see them put a mask on," she shares, "because I want them to breathe."
She doesn't think kids should have to worry about masks. "I think mandates are creating an unnecessary division and the only way to get past that is to give the power back to the parents and the families."
---
How do you think schools should handle mask mandates? Is this a decision the government should make or that individual parents should make?