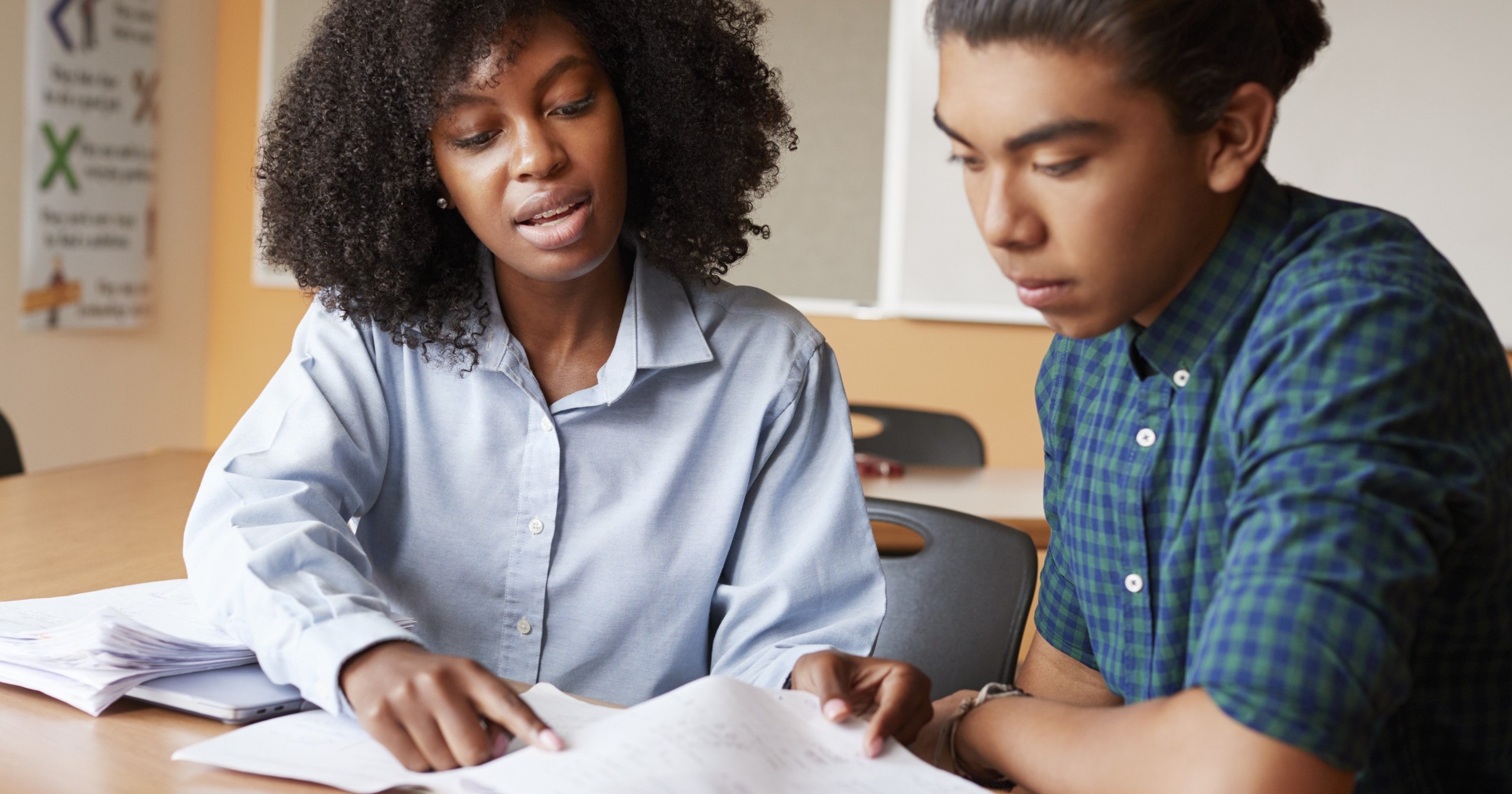 As a parent, few things bring us more joy than watching our children thrive. 
We hope that they will always be perfectly happy, make good grades, and become strong, kind individuals…but life is not usually free of difficulty.  
It's easy to get worried when our kids struggle—even if it's to be expected. We want to help, but we don't always know how to help. 
If your child is struggling academically, tutoring can be a great option to reinforce their education.
When is tutoring helpful, though? How do you know if that is the best course of action for your child? Will it really help your situation, or is it a waste of time and money? 
We are going to look at these questions and more to help you feel confident in the best decision for your child.
How Bad Is It? 
When it comes to our children's education, it is easy to jump to worst-case scenarios. 
One of the most important parts of evaluating your child's needs is honesty. Where are they genuinely struggling? Is a particular subject challenging them, or are they dealing with an executive function skill? Are they stuck on a tricky math concept? Is reading merely boring to them, or are they struggling with comprehension? 
Asking the right questions is key to making the best decision about tutoring. As their parent, you are more equipped than anyone else to understand and advocate for your child's needs.
One vital question will help direct your evaluation: Is my child failing in most of their school work or struggling in one or two specific subjects? 
How does this question help you know whether you need to hire a tutor?
Well, if your child is struggling in school overall, it's unlikely that a tutor is the best solution. Widespread educational difficulties can point to a bigger issue than tutoring can address. Seeking professional evaluation and advice may be your best course of action. Talk with your child's teacher about your concerns. You might also want to consult with your child's primary care physician to diagnose specific needs and receive appropriate referrals.
If your student shows progress overall but is floundering in one or two areas, enlisting a tutor can be a great solution. The specialized one-on-one help of a qualified tutor is a proven way to boost your kid's confidence and help them strengthen a weaker learning "muscle."
What Kind of Tutor Do You Need?
Just as our children come with a variety of strengths and weaknesses, tutors come with many different focus areas. Tutoring is not just for basic subjects like science or ACT prep—although it's great for those too!
Perhaps your child is doing well in homework, but not carrying that success over into testing. Or maybe they test well, but can't seem to get through homework or class time. These—or other markers—may indicate that your child would benefit from a different kind of support than "traditional" tutoring provides. They may need help with their time management skills, organizational abilities, or study habits. 
As Family Education states, "A tutor has a unique ability to focus in on one or two skills that can change the course of a child's education."
A few specialized sessions with a tutor can help give them the tools and confidence to flourish. 
When Enough Isn't Enough 
With the recent impact of virtual school and social distancing, parents and teachers are struggling to provide thorough and attentive education. When kids are out of their learning element, it's easy for gaps to widen and issues to slip through the cracks. 
"Amid widespread school disruptions, there is growing interest in tutoring as a national solution to combat COVID-19 learning loss," writes one education panel.
These days, many parents and teachers are stretched too thin to give the individualized attention needed to close academic gaps and teach invaluable skill sets. Having a tutor to supplement growth may be a good option to help students recover from the educational impact of the pandemic. 
Making the Decision
Enlisting the advice and observations of your child's teachers is a vital first step in deciding whether your child would benefit from specific tutoring. Set aside plenty of time for this parent/teacher conference. Listen carefully to their suggestions and don't hesitate to ask plenty of questions! 
Some good questions for you to ask your kid's teachers include:
How is my child's work being assessed? 

Could any exterior factors (such as bullying) be affecting their work? 

Do they have any teachers they respond to better than others? 

What are some of my child's strengths? 

How far behind are they lagging? 

Do you think tutoring would be beneficial? 

What would be some realistic goals to set for potential tutoring sessions?
As you make decisions about tutoring, please keep in mind that this season of struggling is just that: a season. Tutoring is not meant to be a permanent part of your child's learning experience. Just because they might need extra help does not mean they are failing…and it certainly doesn't mean you are failing.  
Picking a Tutor Out of the Crowd
So, how do you find this mythical perfect tutor? Start with asking your child's teacher and guidance counselor who they would recommend. Your child's school will be able to provide references for instructors who will have the necessary resources, credentials, and familiarity with their curriculum. They may suggest a fellow teacher, an older student, or a professional tutor based on your child's needs. 
Follow up by asking to speak with other parents (or their students who have been tutored) for their insight and recommendations. You can also make inquiries at your library, community center, church, or local college. Community networking is one of the most reliable tools to find a trustworthy local source.
You may wish to research national tutoring agencies such as Sylvan Learning or VIPKids. These have the added benefit of background checks and accredited tutors.
The next step is to interview potential tutors. 
(Remember, not all tutors are created equal. "The tutor's role should be one of assessment, monitoring and assistance, not to take over and perfect," The Conversation advises.)
Request a phone call to discuss their experience, rates, and availability. During this conversation, you'll have the opportunity to evaluate their personality and teaching style. Your child needs to be able to build a positive relationship with this tutor, so it's okay to be a little picky! 
Of course, you also want to ensure the candidate isn't just fun and games! Their philosophy needs to be committed to helping their students achieve long-term benefits.
When it comes to finding the perfect tutor, feel free to think out of the box as well! Current events have forced parents to be creative in providing that extra help their child needs. You may like the idea of hiring a "Zutor" (Zoom tutor) for a while. While some parents are teaming up to take turns helping out each other's kids. Love Grammer and know a fellow parent who is a math whiz? Switch out tutoring nights! 
If you do decide that tutoring is the best option, it is critical to ensure that your student does not become too reliant on their tutor. The Conversation compares a beneficial tutoring relationship to a bridge that helps your child take a step they couldn't reach on their own. A good tutor should encourage your child to think on their own, enjoy the rewards of hard work, and cultivate confidence (rather than mental or emotional dependence). 
---
Now that you know what to look for in a positive tutoring relationship, what are you waiting for? 
Today's world of education is packed with resources to help you and your child in almost any way you can imagine. Embrace this opportunity to launch your kid into success! Remember—don't treat tutoring like it's a punishment for failure. Instead, welcome it as a great tool to help you and your child move forward into more growth…and hopefully a greater love for learning.