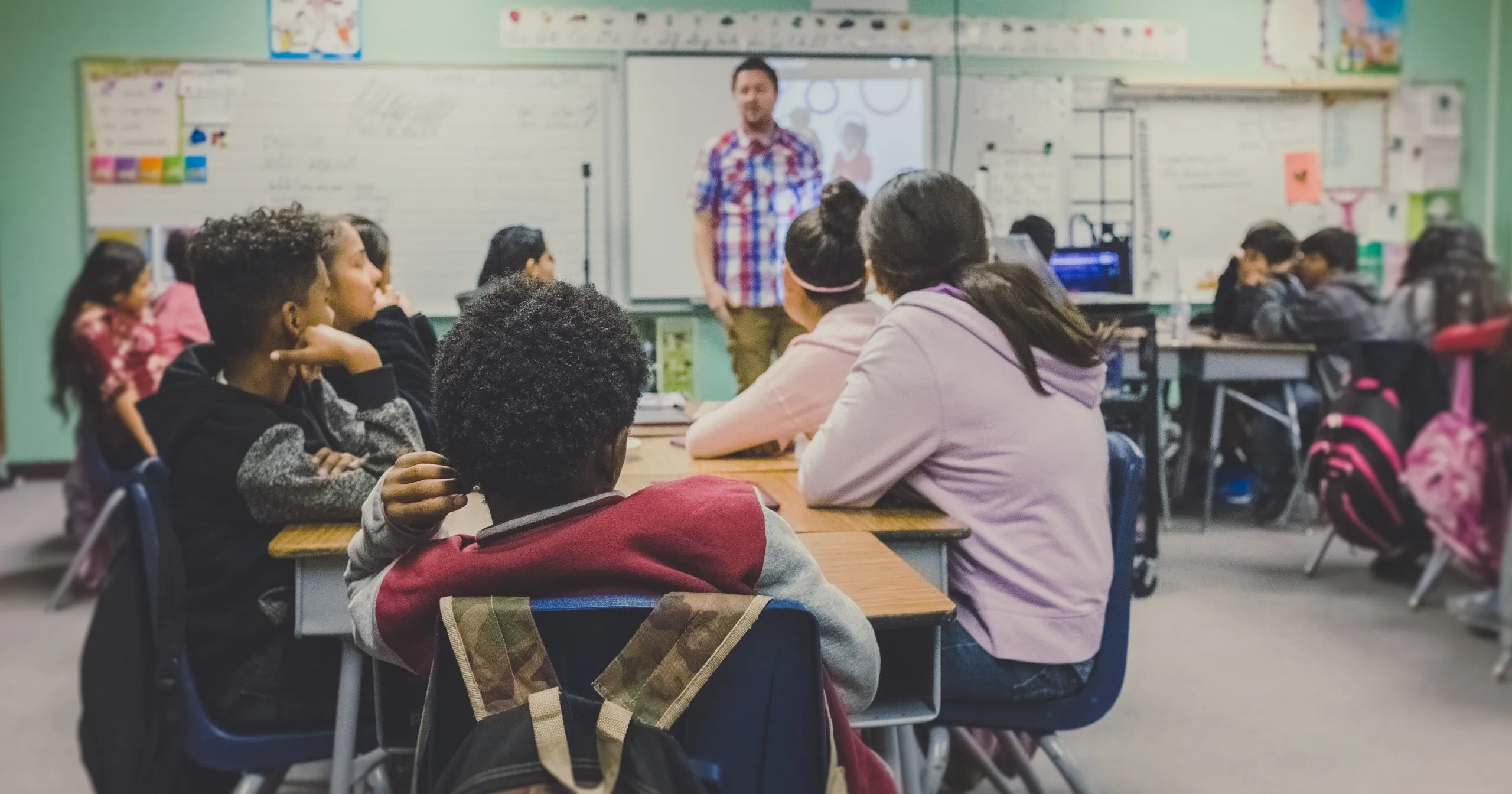 On my first day of undergraduate school, bright and early in the morning, I timidly entered college algebra class. I had taken a gap year between high school and college, and I was nervous about algebra's dormancy in my mind. I awkwardly took a seat in the classroom and watched my fellow students fill up the seats around me. There were about 16 of us by the time class began.
When the professor appeared, he immediately put the class at ease. He understood that each student came from a different background and had different needs. He made an effort to connect with individual students in a kind, professional way.
Throughout the semester, he shared his love for mathematics with the class and constantly encouraged us to ask questions. He always thoroughly explained the material and did not move forward until the whole class had a good grasp on each topic.
The positive environment of that small class resulted in a group of students who became like family. Together we laughed and told stories, encouraged one another, and helped each other with homework. When finals came, we were prepared and confident in our ability to pass the class.
Do you remember a time in your life when you connected with a group like this?
For teachers, that is the goal: to create an environment that will lead students to inspiration and success. Class size is one of the biggest factors in providing this kind of learning experience.
Exploring the Impact of Class Size
Throughout the last four decades, the impact of class size on students has been a much-debated subject.
What is class size? In our contemporary context, it can be a subjective term. As the National Council of English Teachers states, "[For] early elementary school students, small classes usually mean fewer than 20 students, while for high school students the definition of "small" classes is usually somewhat larger [than 20 students]."
Each grade level throughout K-12 is impacted differently by the number of students in the classroom. Research on the subject also offers different conclusions based on whether children have been in small classes throughout their education, or if they are placed in a recently downsized class for a short amount of time.
Despite debate on the subject, it is clear that—overall—class size matters. It impacts academic performance, behavioral and disciplinary formation, and important student-teacher relationships. Today we will look at the big-picture importance of class size when considering what will be best for your child's educational success.
Small Classes in Elementary School
Most research agrees that, "Gains associated with small classes are stronger for the early grades." While teachers do not necessarily change their academic material or method of teaching in a reduced-size classroom, they do have more time for one-on-one interaction with each child.
For elementary students, being part of a small class also enables them to enjoy hands-on learning. Kinesthetic activities are often more engaging and can lead to greater retention, according to Friends' Central School.
Small class size in the elementary context has been studied at length. Dr. Christopher Uhrain of Walden University conducted one such study (which was based on unopposed data from the STAR project study done 30 years prior) which concludes that, "The Tennessee student-teacher achievement ratio (STAR) study showed a significant increase in student achievement when class sizes were reduced in Grades K–3."
The Brookings Institution also reviewed the famous STAR study 25 years after the original findings had been published, and it confirms "[STAR's] findings that [a] 32% reduction in class size increased student achievement."
Creating a small class environment provides maximum benefits when it is maintained throughout a child's education. The National Council of Teachers of English has an interesting statement about this phenomenon: "[The] positive effects of small class sizes are strongest for elementary school students, and they become more powerful and enduring the longer students are in smaller classes."
Small Classes in Grade and Middle School
Unless students in the middle grades had small classes as elementary students, research does not generally indicate overwhelming benefits to downsizing classes midway through a child's education. Dr. Uhrain of Walden University says there is inconclusive evidence that small class sizes lead to greater student achievement in the middle grades.
However, scholars still acknowledge some value in smaller middle school classes.
In an informative article about the pros and cons of small classes, the Public School Review notes, "[O]ne of the benefits of small class size is [that there are] fewer discipline problems, it would seem that smaller classes would be an advantage in middle and high schools as well as in grades schools." Parents will likely agree that students in the middle grades need an environment which lends itself towards structure and necessary discipline.
Only a few studies show that small middle grade classes lead to greater academic achievement. One such study determined that students who had spent three years in small classes "performed significantly better on their writing exams."
The same study also showed that students who stayed in small classes into their high school years found great academic benefit.
Small Classes in High School
Similar to grade and middle school, academic scholars debate the importance of small classes for high school students. The debate hinges upon whether the high school students in question have been in a small class environment for years, or if their class has been recently downsized.
If students have not been schooled in a small class environment, sudden immersion in small classes during high school could be more damaging than helpful.
Over the years, children develop ways to cope with the large class environment. According to educational nonprofit GreatSchools, sudden dispersion into small classes can cause friction because students "have already formed their habits, good and bad, for coping with their classroom environment."
Others still defend the perks of small high school classes.
Lutheran High School is one such proponent. They have found that small classes offer some great advantages to their teens. Of course, there is the ever-present opportunity for beneficial student-teacher relationships, as well as more room for specialized instruction. There is also an underappreciated benefit to students who are rapidly approaching young adulthood: the opportunity to fully interact with their teachers and classmates.
Creating an environment for quality student interaction leads to healthy student autonomy. According to the New York State Education Department, "[When support is] provided by the teacher and/or other peers, students maintain some level of control over what is said in the interaction, thus producing language and ideas that are novel."
This valuable connection sharpens students' critical thinking skills and helps them process their thoughts and beliefs.
What Can Parents Do?
Even though research still debates the topic of class size and its impact on students, it cannot be denied that small classes have innumerable benefits for children. "Overall, research shows that students in smaller classes perform better in all subjects and on all assessments when compared to their peers in larger classes," reports the National Council of Teachers of English.
For parents who are seeking smaller class sizes for their children, Public School Review has suggested some great ways to take action:
"Find out if your state has a class reduction program and if so, find out whether your child's school is in compliance with the program's requirements."

"Attend school board meetings and speak in favor of smaller class sizes whenever the agenda permits."

"If class size legislation in your state is being considered, write your state senator and congressperson to express your views about class size reduction."
If children are in larger classes, parents should also consider carving out time to spend at home helping their children with study and homework. Creating a friendly academic environment at home will go a long way in your child's educational experience.
---
Want to stay informed about modern instruction methods and how they impact your child's future? Sign up for Noah Webster Educational Foundation's updates and monthly newsletter at nwef.org!