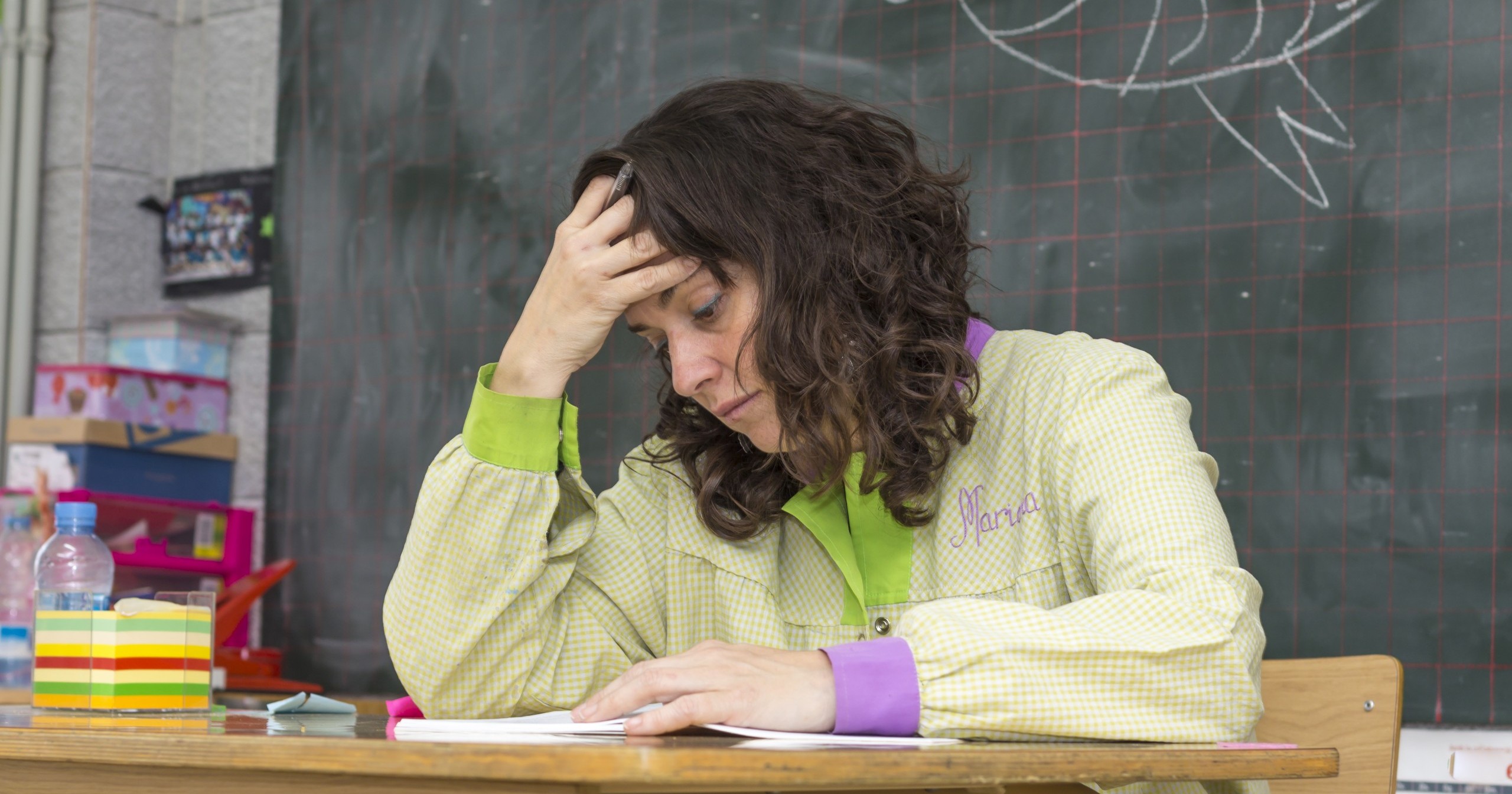 Have you noticed that sometimes parents and teachers seem pitted against each other? The media definitely seems to be running more stories about bad parent and teacher relationships every week. Maybe even you, as a parent, have found yourself feeling like teachers were your enemies. Maybe it was over a special education concern or homework.
Chances are, you've been frustrated with school policies or class material a time or two, and you thought why don't these teachers do anything about it? Maybe you approached a teacher and voiced your concern. Then you faced disappointment when they couldn't change anything.
And the tension built.
Because you love your kids and want them to receive a good education—when it doesn't look like that's happening, you're angry. Why don't these teachers care?
Noah Webster Educational Foundation interviewed highly experienced education professionals to gather their insight about how parents can build relationships with teachers, make their voices heard in the school system, and train their kids for ultimate success.
The Heart of a Teacher
Dear parent, take a deep breath and think about this for a moment:
When young men and women follow a teaching career, they're usually motivated by a desire to help children learn and grow. Oftentimes, that desire has a lasting ripple effect. As they help one child at a time, entire families are changed. Changed families result in changed communities.
But teachers know they can't do it alone. They need help from you—the parents.
Building a Partnership
"Most teachers are parents too," says Sabra Gear, teacher and Senior Lecturer at Old Dominion University in Virginia.
Realizing that most teachers understand what it's like to be a parent is the first step towards breaking down parent-teacher barriers. Because at the end of the day, parents and teachers have the same fundamental goal: to help kids grow.
In order for parents and teachers to accomplish this, they need to become partners. And the good news is that teachers truly want parents to be their partners.
Where to Start
Often, parent-teacher relationships are adversarial because they are based on what isn't working out between the student, teacher, and parent.
Timmy isn't doing his homework. Sarah isn't getting good grades on her math tests because she's still confused about fractions. Gregory isn't paying attention in class and keeps disrupting everyone else…
How parents and teachers talk about these things will define their relationship. The key is establishing open and friendly dialogue long before any problems come up.
Jack Appleby, an educator and administrator with 46 years of experience in Pennsylvania, puts it this way: "It is important for parents and teachers to take a more 'grassroots' approach and sit down to talk about…issues." If parents and teachers have good communication habits, they will be able to handle issues down the road in a much more productive way.
How to Establish Open Dialogue
Let's dive into some practical steps that you can follow when building good communication habits with teachers:
Purposefully provide the best way for teachers to communicate with you (i.e. email, phone call, text, etc…)

Take advantage of being involved at school orientation days and parent-teacher meetings. This way you can build personal familiarity with the teachers and vice versa.

Seek to understand how much work a teacher puts into running a classroom.

Search for the whole story when approaching an issue.

Don't automatically approach teachers as an activist.
When you reflexively turn on activism mode, it will only build a greater barrier between you and teachers. It is important to first establish open communication before you go into the school. Do your research. Build relationships. It takes time and effort, but it's more effective than taking on a "us versus them" mentality.
If you have established good communication and problems do arise, you're much more likely to be heard and respected by teachers. In turn, you'll have the support you need if activism becomes necessary.
When Parental Activism is Necessary
When parents are concerned about school policy, curriculum and material, or other mandates, the first thing to realize is that teachers aren't responsible for creating and managing those things.
Often, the cause of parental concern stems from higher places in school administration. After policies are funneled down from "the top," teachers' hands are essentially tied.
So when parents spot an issue, they can't expect teachers to have the solutions. Instead, parents need to ask teachers where the issue is coming from.
Once you've communicated with teachers to find the root issue, the next step is to work your way up through the administrative offices. You can go to:
The principal.

The superintendent.

The school board.

Take advantage of the tools you have and ask the school board for an executive session (a private session). Remember that the school board works for you!
What else do teachers want parents to know?
School teachers are interested in a child's home life because they understand that education is more than academic learning. And good teachers know that it is parents who are a child's first and primary educator.
Teachers take notice of students who enter the classroom with a thirst for knowledge and the ability to practice curiosity and lifelong learning. Kids with that disposition are more successful overall—and it's because they were taught certain skills from a very young age.
Dear Parent, raise a healthy mind
Ways that you can cultivate these skills and attitudes in your child are by:
Teaching them to read from a young age and feeding their young minds with good stories.

Limiting their time on social media or in front of the TV.

Taking them on trips to

museums.

historical landmarks.

wilderness areas.

Letting your kids be bored so they can learn how to be creative with their time.

Surrounding your kids with mindful older people—grandparents, mentors, etc.—who can help wisely shape their worldview.
Cultivate a healthy attitude
Teachers also appreciate students who have been taught good classroom etiquette. This includes:
Knowing how to sit still and focus on their schoolwork.

Respecting teachers by raising their hand if they have a question.

Treating other students with respect.

Completing homework and turning assignments in on time.
Kids must be taught from a young age how to think and act because by the time they are in high school, they will be fairly set in their ways.
So the careful balancing act of the parent is to be involved enough without being "overinvolved to the point of enabling [or] spoiling your child," says Scott Dreyer, international language coach and experienced educator.
As your children grow, they must have a solid foundation of healthy attitudes and mindsets so that they can exercise critical thinking skills, start making decisions on their own, and forge successful relationships with their peers and elders.
Moving Forward, Working Together
Chances are, you're very aware of all the social ills that are influencing the school nowadays. Critical Race Theory, transgenderism, coronavirus politics, and so on…
According to Rachelle Carlson, an AP computer science and math teacher, "[At least 50-75%] of teachers disagree with what's going on politically in the system these days."
So take heart, parent. You are not alone.
Parents and teachers must work together to keep the education system focused and accountable so it can fulfill its true purpose: to educate and prepare young Americans for a successful future.
(Learn more about why parents need to help teachers.)
Of course, families and communities must discuss social issues and come to terms with what they believe. But in school, these topics are often just distractions from what is most important: the growth of the child.
"Children are like a canary in a coal mine… when the culture is sick, the children suffer the most," says Dreyer.
Appleby adds that communities must "[think] in terms of how [is this social issue] impacting that magic that happens between the teacher and the kid in the classroom and how is this a distraction?"
Educate. Collaborate. Change.
It isn't easy being a parent or a teacher in today's world. But take heart! You are not alone. Find people who share your values and beliefs and build relationships with them. Educate yourself on the issues that cross your path and bring you concern.
The Noah Webster Educational Foundation wants to help educate and equip you. We share resources every week that are designed to help you as a parent, teacher, or community member. Check out our blog to learn more about things like parental involvement, functions of the school board, and running for a position on the school board.
Meet the Teachers:
Jack Appleby holds a Bachelor of Science degree in Biology, a Master of Education degree in Biology, a secondary Principal Certificate, and a Superintendent's Letter of Eligibility in Pennsylvania—all earned from Shippensburg University. He has lived in Fulton County, Pennsylvania his entire life.
He has worked in the field of education for the past 46 years—his longest service being at the Greencastle-Antrim School District where he worked for 34 years. He started as a classroom teacher, worked his way through the administrative offices, served as interim superintendent, and finished his career as Director of Secondary Education.
Upon his retirement, he became an adjunct professor at Hagerstown Community College and also worked as Headmaster at Grace Academy, a small faith-based K-12 school located in Maryland. His most recent endeavors have been working in the international education field with schools in South Korea and China.
Rachelle Carlson graduated with a B. S. in Mathematics with Computer Science from Purdue University, an M.S. in Education from Old Dominion University, and an M.A. in Biblical Studies from Dallas Theological Seminary.
She has served as a public school teacher for Prince William Public Schools for 18 years as a Math and Computer Science Teacher. She is also a mother and has experienced being a homeschool parent.
Scott Dreyer is a graduate of the College of William and Mary, where he majored in history and minored in education. He also completed a master's degree from Azusa Pacific University and later went on to receive his teaching license in Virginia.
After launching his teaching career in Virginia, he traveled to Taiwan and taught in multiple schools there for 10 years before going back to the US to teach at a public high school in Roanoke, VA for 10 more years. Now he teaches online ESL to students overseas in China and Taiwan. You can learn more about Mr. Dreyer on his website: Dreyer Coaching.
Sabra Gear is a Senior Lecturer at Old Dominion University where she studied for her masters and was dual-licensed in Early Elementary and Special Education for students with mental and emotional disabilities.
She has taught first grade and worked at a therapeutic day school for kids with disabilities. She has always had a heart for kids who have high-incidence disabilities, such as speech-language impairments, learning disabilities, emotional disabilities, and autism.
Now she teaches online for Old Dominion University—training teachers how to teach kids with disabilities and develop the skills to recognize the student's needs and be there for the parents of those students.