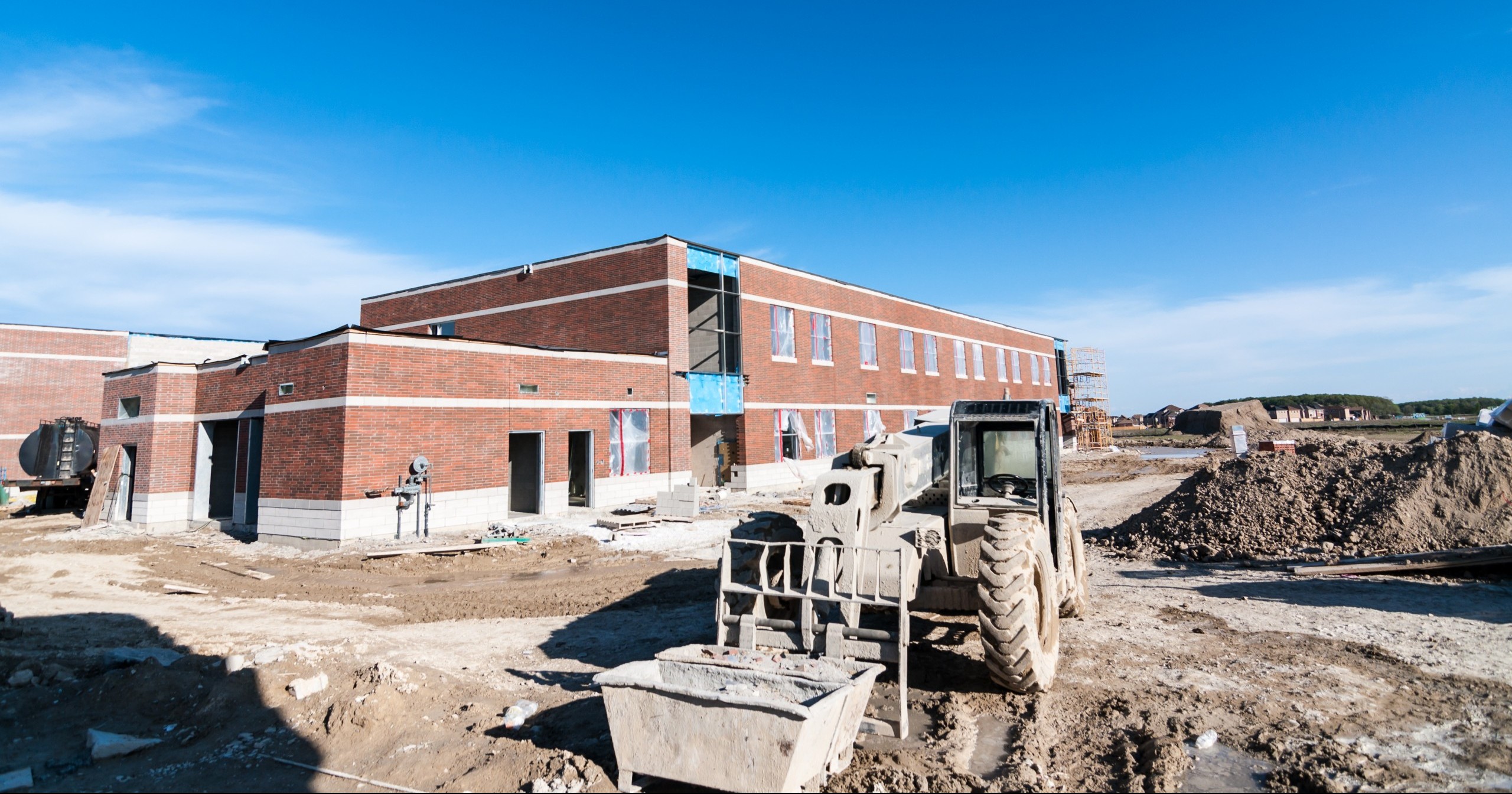 This is Part 3 of a series of interviews with Willie Deutsch. Click here to read Part 1, and click here to read Part 2.
—
Over the last 10 years, Prince William County (PWC), VA, has grown by 80,000 people! With communities growing at that rate, can you imagine the impact these numbers are having on the school district?
In this week's interview segment with former PWC school board member Willie Deutsch, the Noah Webster Educational Foundation explored its fifth core principle: facilities.
Prince William County Public Schools (PWCS) are bursting at the seams. Ranking in the top fifty largest school districts in the US, boasting around 91,000 students (a number that is expected to grow by 6,200 within the next few years), and geographically hosting 97 public schools.
On average, PWC elementary schools are built to hold 900 students and high schools hold 2,000-2,500 students. But recently, the school board has discussed building high schools that can hold up to 3 or 4,000 students in just a few years.
Overcrowded Schools
"I remember [my high school] being overcrowded to the point where the building itself couldn't hold any more classes indoors, so students had to take some classes outside in trailers." says high school student Victoria Beech in her letter to the editor of the Prince William Times.
When exponential population growth causes overcrowding in public schools, the quick solution is to set up portable trailers behind the general school building to hold the overflow of students. According to the Prince William Times, there have been up to 206 trailers in use in the PWC school district—and about 4,400 students taking classes in them.
PWC school board members and other county officials are concerned about schools having to use so many portable classrooms. And Willie Deutsch has been part of a movement to eliminate these trailers and find better solutions for students.
Why Build New Facilities?
If portable classrooms solve the issue of overcrowding, why are PWC schools looking to build new facilities? It turns out that having classrooms separate from the school building causes extra challenges and hazards for teachers and students.
Riley O'Casey, President of the Prince William Education Association points out that
"[Safety is] a big concern among teachers, as children must be moved inside during bad storms or remain in locked trailers in 'secure the building' situations."

Portable classrooms are not well enough equipped for the use of technology—a staple of the modern classroom.

Kids require an escort every time they must go into the main building to use restrooms, etc…

Teachers are finding it difficult to teach in the smaller spaces of the portable classrooms.
Building a Solution
Building new facilities is expensive, but school board members and county officials think it is possible to plan for needed construction or renovation for students. In the thick of the overcrowding issue, the PWC Board of County Supervisors faced the issue and "proposed a 10-year construction plan that would cost about $170 million."
Deutsch has a balanced approach to this solution. Already being a Budget Hawk, he is going to keep the school board accountable for their budget. But he makes a strong case for American Equal Opportunity: "Part of the job of a school division is to make sure that everybody has the same level of base-support; whether it's building and infrastructure, whether it's IT, whether it's academic—every student is going to have that minimum."
Therefore, Deutsch has been part of helping to eliminate trailer classrooms at certain elementary schools. In addition, he helped facilitate upgrades in other schools. "[We created] a commission that went through all of our buildings and looked at every grade level and what we could do to upgrade some of our older schools." Modern students require modern facilities in order to grow.
One big step towards solving the PWCS overcrowding issue took shape in other new construction projects. Deutsch says that "We added on a 3rd floor to a good chunk of [a] high school, [and] created enough space for 500 extra students…it's going to be a very nice, new high school—but it's also going to be one of the largest in Virginia and be able to really help us with a lot of overcrowding."
The 13th high school in the state was finished and open for classes just this fall. And "The Prince William School Board has launched eminent domain proceedings to acquire its chosen site for the county's 14th high school, which is hoped to open in 2024."
How can you help?
In a nutshell, Deutsch says: "Show up, engage and stay involved."
Whether you're from a booming county like Prince William or not—chances are you're curious about how you can help impact your community and its schools. Deutsch puts it plainly: "If you want to actually make a difference, you can sit down and watch Fox News [and] yell at the TV—or you can engage in local government."
"[And because it's small, it's] honestly one of the easiest levels of government to go make an impact on." Because, "whether it's your board of advisors, whether it's the school board—they're making decisions that impact you on a very direct basis."
If you need practical pointers on how to get started in these areas of local government, check out last week's post with Willie Deutsch: One Controversial Way You Can Influence Local Education.
Watch our interview with Willie Deutsch to hear more about the topic of overcrowding in PWCS, and additional topics:
Overcrowding and Social Disparities

How External Audits Work in School Administration

The Need for More Financial Meetings with School Administration

Engaging with the Public as a School Board Member

The Role of Organized Sports in Education