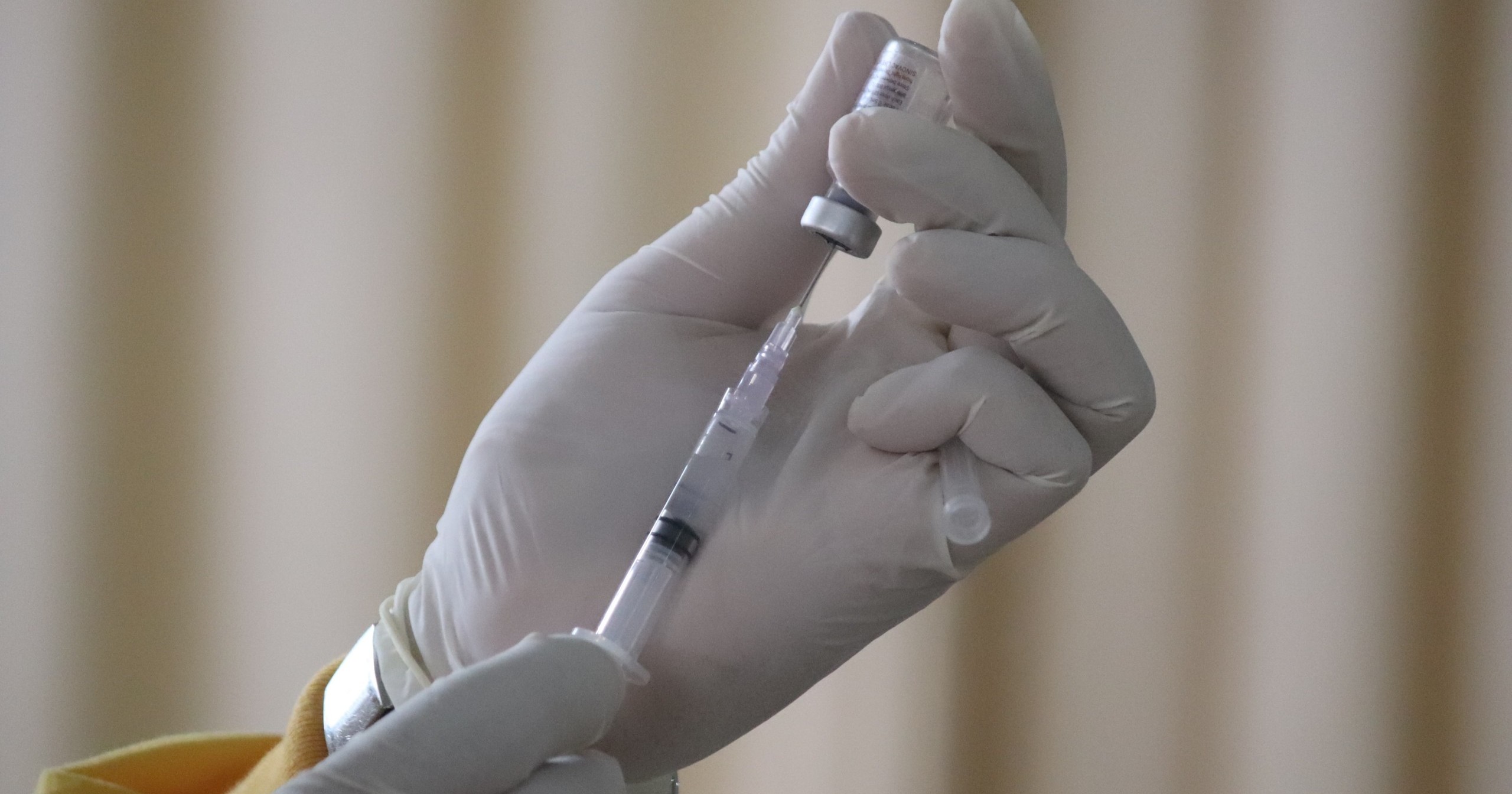 California Governor Gavin Newsom announced on Friday that students must be vaccinated against COVID-19 to go to school in person.
NPR reports that public school and private school students in grades 7-12, or ages 12-17, are expected to be vaccinated starting July 1, 2022, to attend classes. Religious and personal beliefs along with medical conditions will allow students to be exempt from vaccination, according to Newsom. But, if students decline the vaccine, they are required to take an independent study course from home.
"The state already requires that students are vaccinated against viruses that cause measles, mumps, and rubella—there's no reason why we wouldn't do the same for COVID-19. Today's measure, just like our first-in-the-nation school masking and staff vaccination requirements, is about protecting our children and school staff, and keeping them in the classroom," Governor Newsom stated. "Vaccines work. It's why California leads the country in preventing school closures and has the lowest case rates. We encourage other states to follow our lead to keep our kids safe and prevent the spread of COVID-19."
The Pfizer vaccine is approved for children 12 and older for emergency purposes, but full FDA approval has been given to those 16 and older. The California school vaccine requirement will be enforced after full FDA approval is given for students aged 12-17, which is expected by July 2022. However, depending on FDA approval, the requirement could come as early as January 2022. Governor Newsom is encouraging school districts to implement their own vaccine requirement as they see fit prior to the start date.
The FDA has not approved a vaccine for students aged 5-11, but they must also be vaccinated when the time comes. Speculations have been made that the Pfizer vaccine could be approved for kids under the age of 12 starting November 2022.
California is the first state where eligible children must be vaccinated to attend in-person school. The requirement not only applies to students but extends to school staff as well.
President of the California Medical Association, Dr. Peter N. Bretan, supports the governor's decision:
"This is not a new idea. We already require vaccines against several known deadly diseases before students can enroll in schools," Bretan says. "The Newsom administration is simply extending existing public health protections to cover this new disease, which has caused so much pain and suffering across our state, our nation and the entire globe over the last 18 months."
California doctor Houman Hemmati disagrees with Governor Newsom's mandate. "The decision that the governor made is one that's really based on his personal beliefs that's based in politics," he argues.
"As a physician, the one thing that I'm taught, the one thing that we should all practice is evidence-based medicine, and the evidence-based decisions need to not just extend to the doctor-patient relationship, but also to policies that are made by politicians and public health boards," Dr. Hemmati says. "When those aren't done, we just have decisions that are made kind of flippantly with a disregard for the evidence that exists out there." 
---
What are your thoughts on California's vaccine requirement for school children? Is this what we need to overcome COVID-19?