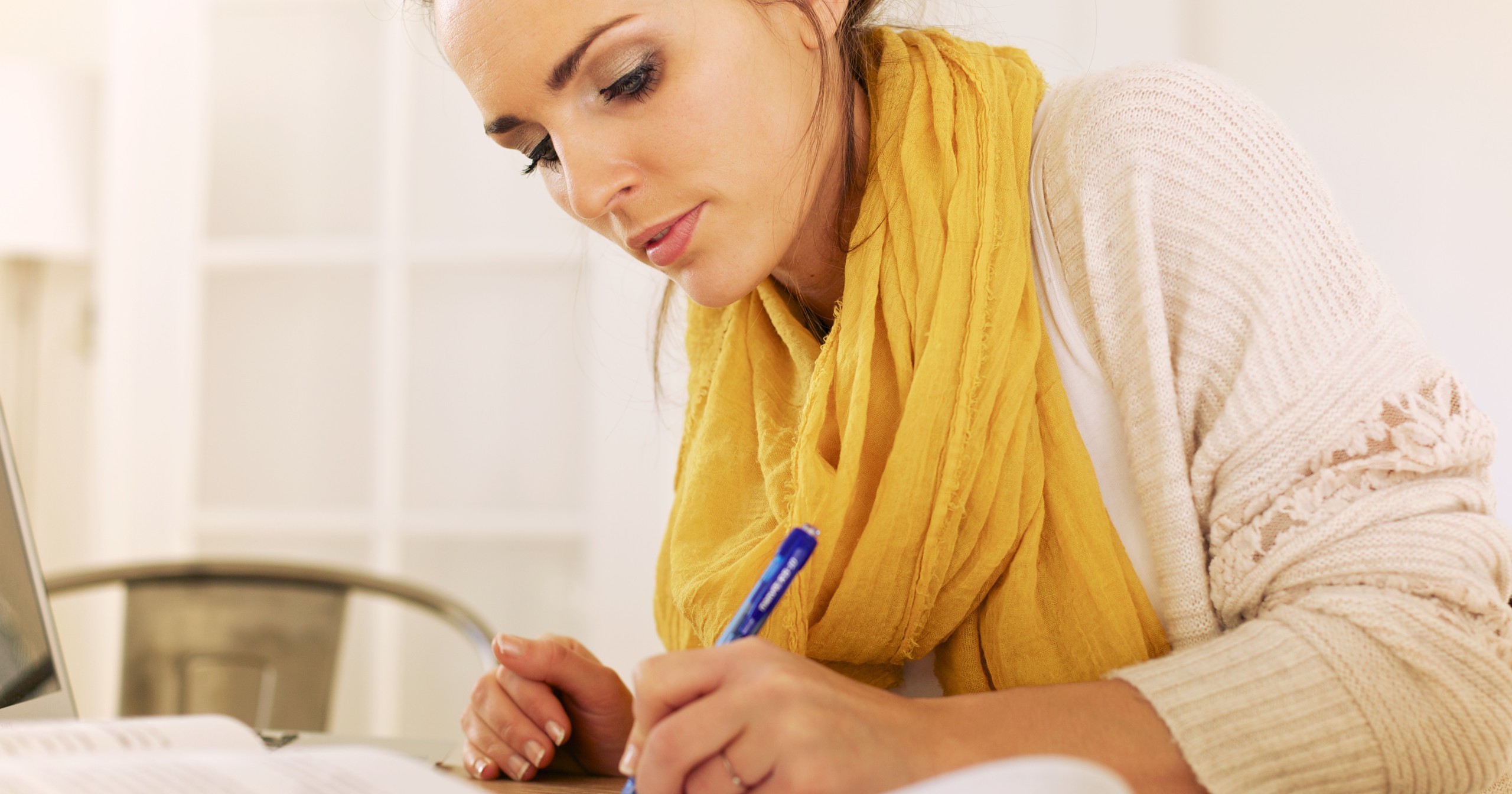 When Texas Governor Greg Abbot asked the Texas Association of School Boards to remove inappropriate books from school libraries, he got a surprising response. TASB responded that their organization has "no regulatory authority over school districts and does not set the standards for instructional materials, including library books." 
Governor Abbot's letter shared an important message—but the message was overshadowed by being delivered to the wrong people.
If you have concerns about your educational system like Governor Abbot did, what can you do to help? Finding the relevant contact information is an often-neglected step that might mean the difference between success and an embarrassing failure…
But first, let's talk about why you should write letters to your elected officials in the first place.
Why Write?
A letter is a powerful tool to grab the attention of someone you want to influence. 
Letters are powerful for two reasons. First, the time you invest in writing it shows how committed you are to the issue. Second, the content of your letter will hopefully influence the reader in your favor! It might even introduce them to an issue they were unfamiliar with. 
(While you're at it, why not encourage a friend to write too, or host a letter-writing party? The larger the number of people who speak up, the more likely you are to bring attention to your cause.)
When it comes to writing a clear and effective letter, here are three things to remember:
Keep it Short

Depending on who you're writing, a staffer or secretary might read your letter. Many officials receive so many messages that they can't read everything themselves. Staffers and secretaries sift through incoming mail and report back on the content. That's why your letter needs to be short and clear. Make it easy for your reader to grasp your point by including only what is most important. 

Keep it Respectful

There's nothing like genuine respect to sway someone in your favor. Even if you disagree with your representative or other government official, you can still extend respect.

Aclu.org

recommends mentioning whether you voted for this person or contributed money to their campaign. You could even mention particular bills they voted for that you appreciated. This communicates that you respect them as a whole person, not only as someone who can help you with your cause.

Keep it Professional

If you want to deliver a clear message with your letter, make sure it's free of spelling and grammatical errors. A sloppy or poorly organized letter won't do much to convince them that you take the topic seriously. You can also use a

form letter

to save yourself time and energy. If you want to take your research and writing up a notch, check out our article "

How to Write a Letter to The Editor

."
Where to send your letter
Where you send your letter depends on the issue you're writing about and who is in a position to help. Identifying the right person to contact may take some persistence and research, so let's walk through a few examples: 
Example 1: You want more school choice
Let's say you're writing about the need for school choice in your community. Who do you talk to about your concerns? NWEF board member Dr. Karen Hiltz says, "It's state legislators who propose and pass legislation that determines or drives what choices are authorized within each state's education system." 
This means the best people to contact about school choice are your lawmakers. Here's how:
Start by following this link: https://www.usa.gov/elected-officials. Here you'll find a database of elected officials. (Note: you do not want to follow the hyperlink for U.S. senators or U.S. representatives. Because individual states regulate school choice, you want to contact your state legislators.) Click the hyperlink for state legislators. From here, you can choose your state.
For this example, we chose to look up legislators in Virginia. This took us to the website for the Virginia General Assembly. From there, we clicked on the tab "Members and Session." On the Members and Session page, we found "Delegate" and "Senator" tabs. These tabs brought us to PDF documents with each representative's contact information. Your process may look a little different depending on where you live, but if you follow the link above and click your state, you'll be well on your way to finding the correct information. Some state sites may ask for your address to help identify the representative that serves your district.
Now that you have access to your legislators' contact information, what's next? 
That depends on whether you're writing about the generic need for school choice, or a particular bill. If you're writing about the generic need, you could write to any of your representatives at any time. If you're writing about a particular bill, you'll want to track the bill and see where it is in the legislative process. 
If it's already passed the House and is about to come before the Senate for a vote, now is a good time to write your senator. If it has already passed both the House and the Senate, then you should write to your governor to urge them to sign or veto the bill.  
Example 2: You don't like your child's curriculum
If your child comes home with inappropriate curriculum material, who should you contact? Your first instinct might be to reach out to your child's teacher or librarian—but they don't ultimately make curriculum decisions.
Your State Board of Education regulates these decisions. Start by following this link and clicking on your state.
For this example, we chose to look at Wyoming. Next, you'll find options for education agencies within the state such as "Higher Education" or "Special Education." We clicked "State Department of Education." This led to the Wyoming Department of Education website. The home page contained a link for the Wyoming Superintendent of Public Instruction that took us to her contact information.
You can also easily find this information by Googling your state board of education. Once on the website, look for a "contact us" menu option to find a directory of officials! 
Example 3: Your National School Lunch Program is being misused 
Maybe you're concerned that the national school lunch program in your school is being abused. The inspector general at one Chicago school found that the school lunch program was "ripe for fraud and abuse because of layers of bureaucracy, incentives for high enrollment, and minimal checks and balances." If you're concerned about this or a similar problem, who should you contact?
Very few education issues are controlled on a federal level, but the National School Lunch Program is one of these few. 
The U.S. Department of Education says, "Federal contribution to elementary and secondary education is about 8 percent, which includes funds not only from the Department of Education  but also from other Federal agencies, such as the Department of Health and Human Services' Head Start program and the Department of Agriculture's School Lunch program."
Let's head to the Department of Agriculture website! Under the tab "Programs" and "National School Lunch Program," you'll find this helpful map. Even though the National School Lunch Program is federally funded, administration happens on a state level. The map contains contact information for your state's administrative organization.
We chose Georgia. This gave us contact information for the Georgia "School and Community Nutrition Unit." That's where this letter would go!
Further help
If none of these issues are the specific ones you want to address, no problem! 
You can still find the contact information you need by following the same process we did above. First, research what board or person actually makes the decisions on this issue. (Or ask someone who knows.) Second, Google like crazy until you find that organization or official's contact information!
And there you have it. Now you're ready to write to your representatives about the educational issues that concern you!