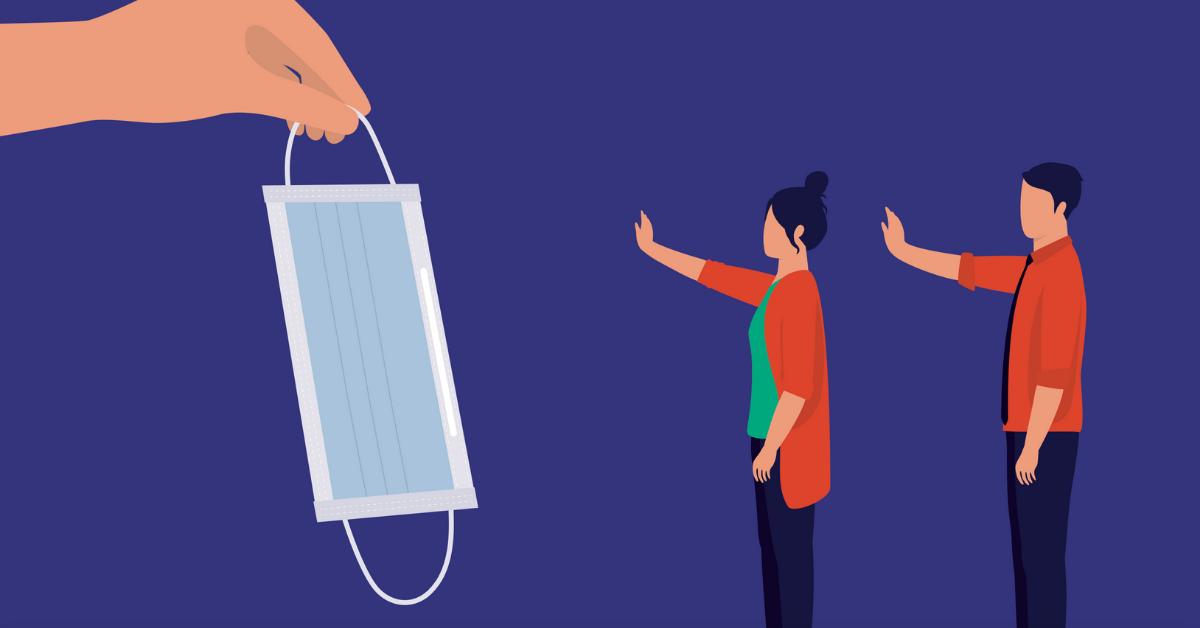 On Thursday, members of the Racial Equity Committee at a Fort-Worth school held a news conference to defend their co-chair leaking personal parent information on social media.
Norma Garcia-Lopez, the co-chair of Fort Worth Independent School District's Racial Equity Committee, has admitted to sharing personal parent information on social media and leaving a profanity-ridden voicemail to a parent. In response to her behavior, the Daily Mail reports that members of the committee have drafted a resolution for the school to show its "support for Garcia-Lopez as co-chair of the Racial Equity Committee, with a note of appreciation and thanks." 
The targeted parents had filed a lawsuit against the district for its implementation of a mask mandate and won a temporary injunction in August. Following the injunction, Garcia-Lopez researched one of the mothers who filed the lawsuit and used a blocked number to leave her a voicemail filled with profanity.
"F**** you, you stupid b****. F**** you with your white privilege, not caring about the well-being of others, f*** you," Garcia-Lopez said in the voicemail recording obtained by the Daily Mail.
Garcia-Lopez even expressed her frustration via her since-deleted Twitter account. She shared, "It's astounding what the 'White Privilege' power from Tanglewood has vs a whole diverse community that cares for the well being of others. These are their names: Jennifer Treger, Todd Daniel, Kerri Rehmeyer, and a coward Jane Doe. Internet, do your thang."
She even went on Facebook to share phone numbers, home addresses, and employer information of the parents. When one person thanked Garcia-Lopez for sharing the information, Garcia-Lopez responded that "they definitely need to be called out."
In a few statements to the Fort-Worth Star-Telegram, Garcia-Lopez acknowledged and defended her behavior. She said she was angry and wanted to address the parents who are putting minority children in danger. According to the Fort-Worth Star-Telegram, the CDC claims that children of color are disproportionately influenced by the pandemic.
"Some people consider my actions doxxing," Garcia-Lopez shared with the Star-Telegram. "It's not doxxing when you expose someone who filed a public motion in a public court of law that impacts public school children."
"Doxxing" can be defined as "to search for and publish private or identifying information about a particular individual on the internet, typically with malicious intent."
"My message contained harsh language—no threats," Garcia-Lopez said in response to the voicemail she left. "Some people find my choice of words in that message offensive. But what's really offensive is that four white parents could hold so much power."
Garcia-Lopez said that she has since received messages from parents that are "racist and fat-shaming," also saying that she needs to "go back to Mexico" and that she's "a great candidate for having a stroke." She has had her own information doxxed and claims she received death threats against her and her family.
She has since moved, allegedly at the recommendation of local law enforcement for her safety.
"They sent a lynch mob to attack me," explained Garcia-Lopez. "They want to silence me from advocating for equity, by pressuring me into resigning as co-chair of the Racial Equity Committee."
Kerri Rehmeyer, the mother who received the voicemail from Garcia-Lopez, admits the criticism against Garcia-Lopez went too far. But she denies the claim about sending a lynch mob. She explains that "all we did was go to the media with what she had done to us."
She also condemns anyone who sent racist or threatening messages to Garcia-Lopez. "That's just totally uncalled for," Rehmeyer says.
However, Rehmeyer finds Garcia-Lopez's decision to tell people to go after her and other parents unacceptable.
"I received 17 voicemails at work from one person," Rehmeyer says, adding that some of the other parents' companies received bad reviews online from people who weren't even clients. "I had a previous client who said she hoped that I died." 
Rehmeyer says the controversy "has nothing to do with equity work," but rather how Garcia-Lopez treats parents.
"She's not holding to the standards that they have for teachers and students," Rehmeyer explains. She says that parents sent screenshots of Garcia-Lopez's actions to the school board, but they haven't gotten a response.
"It's unacceptable to me that they're not holding her accountable," Rehmeyer says.
The Racial Equity Committee's other co-chair, Quentin Phillips, says the resolution to support Garcia-Lopez is a draft and will receive approval from all committee members before moving to the school board.
---
What do you think about the behavior of the committee co-chair? What about the response of the parents?