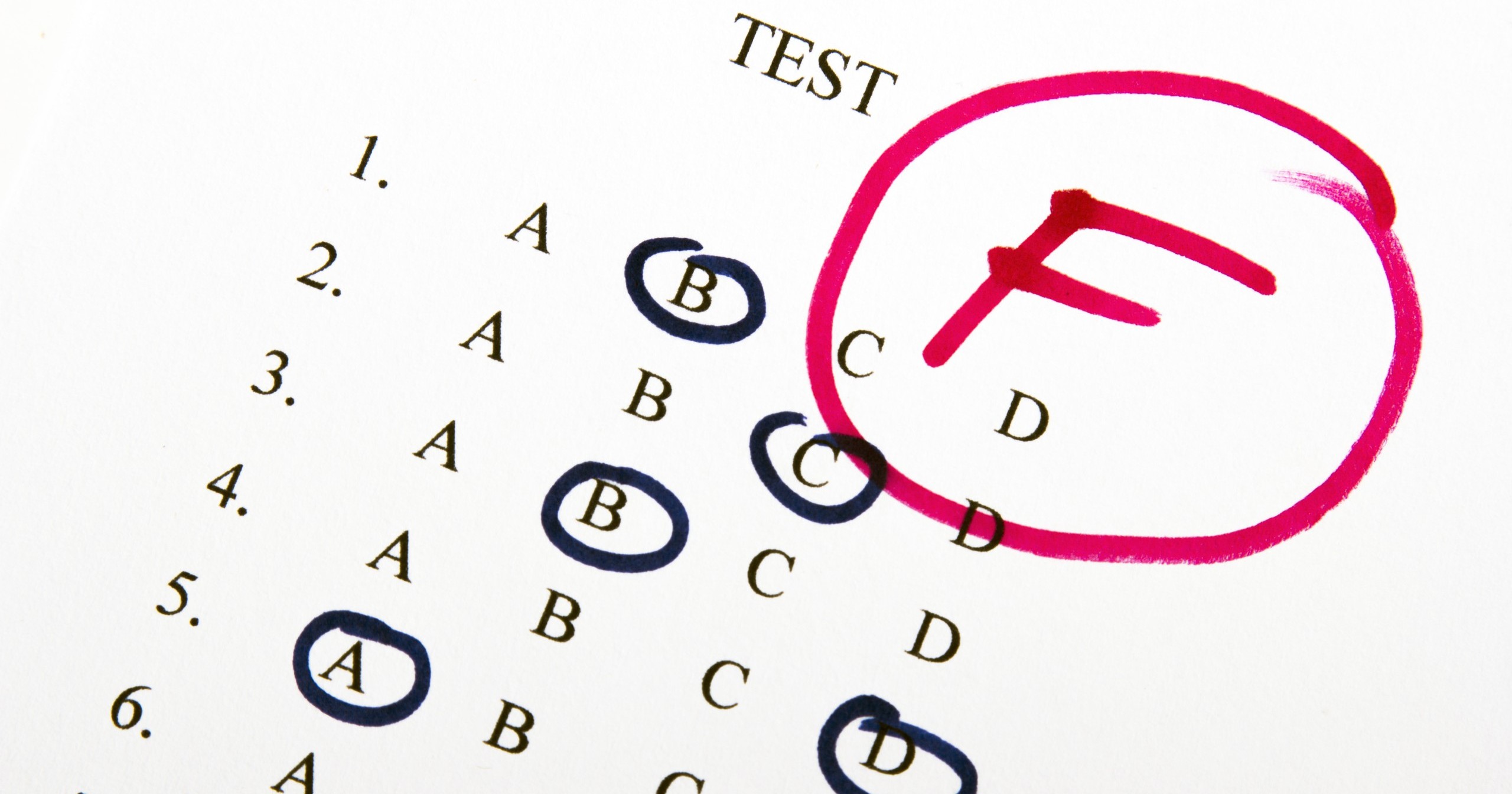 California school districts recently decided to make the move to eliminate grades D and F for high school students. 
Los Angeles Unified, Oakland Unified, Sacramento City Unified, and San Diego Unified are some of the school districts working toward a competency-based learning method, according to a local ABS News station. This approach would assess students based on what they learned without being stuck to a grading scale, which some educators believe to be subjective. 
"Our hope is that students begin to see school as a place of learning, where they can take risks and learn from mistakes, instead of a place of compliance," explains Nidya Baez, the assistant principal at Fremont High in Oakland Unified School District. "Right now, we have a system where we give a million points for a million pieces of paper that students turn in, without much attention to what they're actually learning."
But grades are not completely being eliminated—just the ones below a C. 
Under the new system, if a student fails a test, he will be allowed to retake it. If a student doesn't complete her work in time, she will be given more time to finish. Then, if students do not know the material or do not complete their work by the end of the semester, they will receive an "incomplete" mark.
For years, education reformers have reportedly been pushing for this move in the public school system—especially since charter schools and private schools already use a similar method. Public schools opened up to the opportunity after the pandemic, as students struggled to recover from a year or more of distance learning. Districts believe that eliminating Ds and Fs will help students succeed, especially minority students.
This move to competency-based learning also follows the University of California's decision to no longer use ACT or SAT scores as part of its application process.
Laura Schwalm, chief of staff at California Education partners and retired superintendent of Garden Grove Unified, explains that the point is to get kids into college and trade schools.
"Graduating with a D, in career and technology courses, too, leaves students with few choices," Schwalm says. "No one is saying water down grades. This is about giving support, not lowering standards, and looking for simple ways to make grading more fair, to give kids a fighting chance and to measure what students know with multiple opportunities to show that." 
Debora Rineheart, a math and science teacher at St. Theresa School in Oakland, worries about how students will know their progress without Ds or Fs.
"I will work with any student before or after school or even on the weekend to help them learn. However, I will never lie about their knowledge level," says Rineheart. "Not reporting Ds and Fs is the equivalent of lying about a student's progress."
One news platform polled users on Twitter to ask if they thought the policy should be applied more widely. While most users answered "no," a few were adamant about the need for this new grading approach.
"School should be a tool to create successful kids not failures…a failed child needs more work not a failure grade," wrote one user.
Those who were against the method were sure to chime in too:
"This just shows how bubble-wrapped the new generation is. Failure is a part of life," one user criticized.
---
What do you think about this new grading method in California schools? Should more schools use this approach?