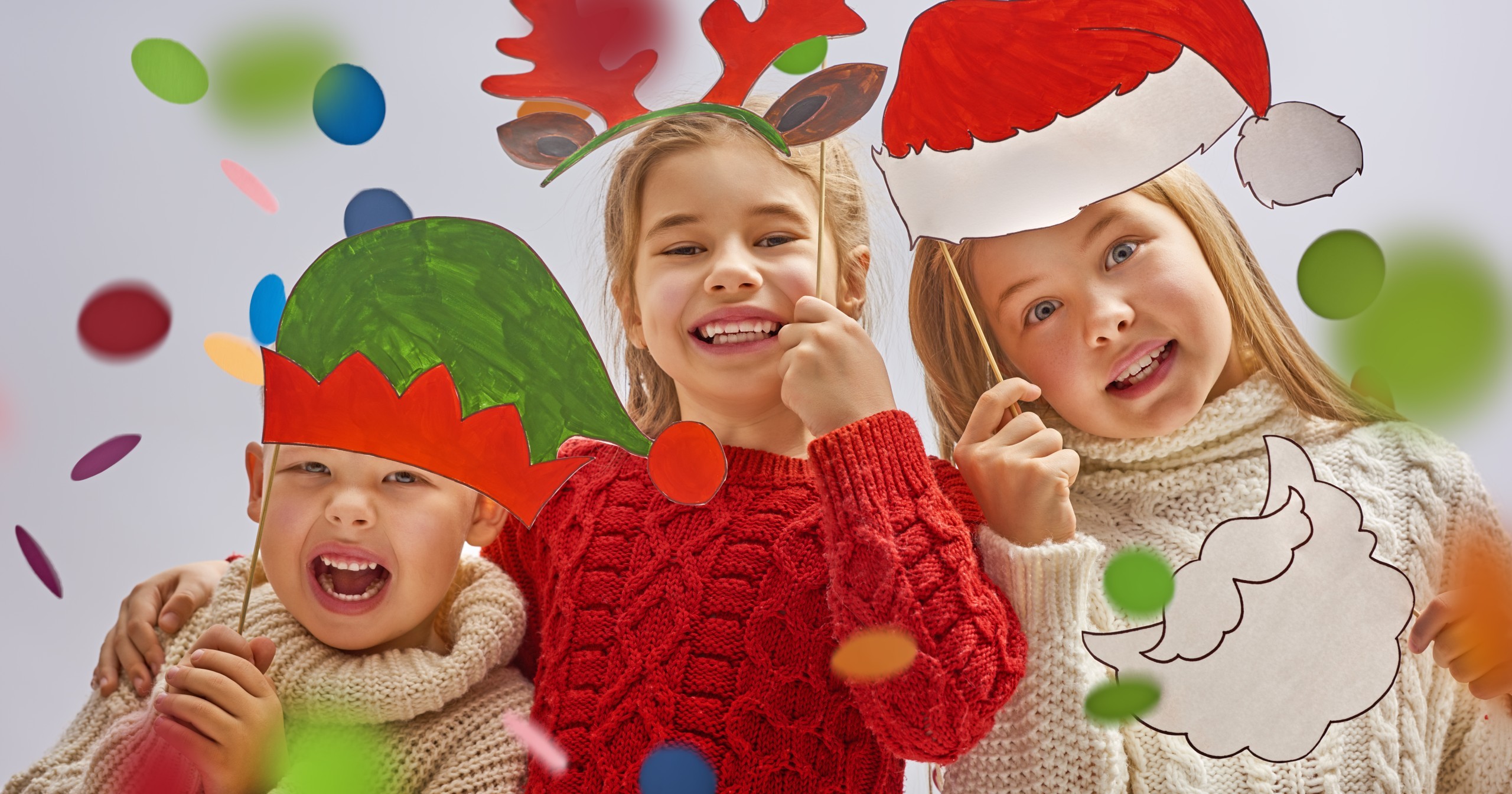 We're in the thick of the winter season…and that means holidays are upon us. With all the festive feelings in the air, there's a lot to navigate for you as a parent. Especially if your child's school promotes a holiday that you don't celebrate or agree with.
Just like religion or politics, holidays can easily be at the center of controversy in public schools. Even though the winter season contains a host of holidays, this struggle with celebrations at school lingers year-round, presenting a host of situational challenges.
Can I exempt my child from holiday celebrations at school? What do I do if I don't want my child participating in an activity? How can I help them feel included when they're not practicing holiday activities like everyone else?
Today, we'll look at how several schools across the nation approach seasonal celebrations. Then, we'll examine how teachers can work with students who don't celebrate certain holidays while still helping them feel included.
The Educational and Cultural Impact of Holidays
With the growing diversity in this country (not to mention a drastic slant towards political correctness), celebrating, promoting, or simply teaching about a holiday at school can get complicated.
Holidays are an unavoidable fact of life—nearly everyone celebrates something meaningful to them at some point in the year. And since holidays can also be cultural, they should be incorporated into education in a balanced format.
In Texas, according to their Association of School Boards, "seasonal celebrations are permitted if they serve an appropriate instructional purpose." There's a big difference between teaching about holidays to give kids cultural literacy (which, done well, is a good thing) and violating their rights or parents' wishes with compulsory celebration or participation in holiday activities.
Some teachers are handling this balance gracefully.
Teachers' thoughtful holiday approaches
Peter Siegel, a music teacher in Keene, New Hampshire, says, "[Keene] is a relatively secular community. Statistically speaking, it falls below the national average for religiosity, with just over 20 percent of the population officially affiliating with a specific church, temple, or mosque. That's why it's interesting, even surprising, that nearly 100 percent of students say they celebrate Christmas, Hanukkah, Easter, Passover, and Halloween. Every year I ask myself, what do these children understand about their relationship to their holidays?"
Siegel takes a thoughtful and academic approach to incorporating holidays into his lessons—laced with the important task of instilling meaning for children. "I avoid sacred topics but honor the stories, characters, and rituals of holidays as symbols of positive values," he explains. "Parents seem to understand that teaching about the commonalities in holiday stories reinforces cultural understanding."
By helping his students think about the differences and similarities they share when practicing holiday traditions, he draws their attention away from divisiveness. Siegel teaches them the importance of knowing more about how their fellow students celebrate and how they're all pursuing something meaningful.
For instance, he likes to ask his students what the winter holidays have in common. Christmas, Hanukkah, Kwanzaa, and the Chinese New Year all share the theme of "light", and, "It is no mistake that winter was chosen to celebrate important events—in a season of darkness, a savior, optimism, and knowledge are all symbolized by light amid the darkness," Siegle points out.
But what if I still don't want my child to participate?
Even though schools and teachers are forever trying to find new ways to make holiday celebrations more inclusive, find alternatives, or make them more neutral, there are times when you're still going to put your foot down about your child participating in an activity.
So what should you do?
Each state and school district has different laws and guidelines about religious or opinion-based parental exemptions, so I encourage you to contact your school to find out the specifics of what's possible in your area.
After finding out your state's laws or guidelines, make sure you communicate with your child's teachers. Many teachers will be glad to honor your family's beliefs if they know your wishes.
Linda Kamp, a primary education teacher in Arizona, shares ideas for accommodating students who don't celebrate holidays: "Make a plan with parents for situations like birthdays and holiday activities and discuss what an acceptable alternative might be."
The best way for teachers to make that plan with you is if you reach out to them and establish open communication about your wishes from the beginning of the school year.
Nargis Rahman, a Muslim parent, shares that it's best to "always establish contact early on." That way, "during the school year, I also explain to the teachers what activities my children cannot participate in, such as Halloween, Christmas and Easter-related activities. I make a point to educate and ask teachers to find inclusive activities without centering the activities around any particular holiday."
And many teachers will find creative ways to honor your wishes while making your child feel included!
Kamp shares her experience with students who don't celebrate birthdays: "I often do birthdays outside (we live in Arizona where the weather is almost always warm) at picnic tables on the playground. In some cases I've had the student play in another area with another class while we sang and passed out treats. In other cases, I've had parents suggest the student stay with the class, not sing and have one of the snacks they provided for me to give their child instead during class birthdays."
Some teachers also understand that parents might prefer to pick their child up early or allow their student to "go to the library or somewhere other than the classroom during certain activities. It has also, with some families, been acceptable to have the child stay in the classroom but work on something different if the rest of the class is engaged in a holiday activity," concludes Kamp.
Religion and Holidays
As We are Teachers says, "the U.S. population has become more culturally and religiously diverse, [and] equity awareness has increased in schools and beyond." It can be tricky if you attach religious meaning to a holiday that is considered "secular" by others. "Some holidays considered by many people to be secular (for example, Halloween and Valentine's Day) are viewed by others as having religious overtones."
The Texas School Board Association says, "Parents [in Texas] may temporarily remove their children from classes or school activities that conflict with their religious or moral beliefs by providing the teacher with a written statement to that effect." According to a document hosted by California State University-Chico titled "Religious Holidays in the Public Schools," "Students from certain religious traditions may ask to be excused from classroom discussions or activities related to particular holidays."
Accommodations like this are necessary for many students, such as practicing Jehovah's Witnesses. According to a teacher on Lessons4Now, "those who practice this religion must refrain from many common activities, [they may not] say the Pledge of Allegiance or sing patriotic songs… [and] they can't celebrate birthdays or holidays." Over the years, teachers have learned how to make satisfactory arrangements with students' parents to respect their religious beliefs.
For instance, "The student stood for the Pledge of Allegiance, but she did not place her hand over her heart or recite the pledge. This showed respect, but did not contradict her religious beliefs… [and] before each [holiday-themed class party or activity] I made contact with the parent and we problem-solved. Most often it was agreed that the parent would pick up the student right before the party start time. Whenever my student left early, I collected non-perishable goodies from the party and sent them home the next school day. This gave the student's parents an opportunity to decide whether or not the contents were appropriate for their child."
It's also worth noting that students who celebrate religious holidays that aren't recognized as national holidays can usually be excused from class to fulfill their religious obligation, within attendance policy limits.
For instance, the Montgomery Public School in Maryland "understands that students may occasionally miss school for a variety of reasons, including the observance of religious holidays. These are excused absences, and students will be allowed to make up missed assignments…MCPS will accommodate reasonable requests for late arrivals or early dismissals related to the observance of a religious holiday, but they must be authorized by a parent or guardian."
In any case, be sure to establish a plan with your child's teachers early on so they aren't caught off guard. Only open communication and an established plan will help you and your child successfully navigate holidays and celebrations at school.
In Conclusion
As you maneuver parenthood during the holiday season, make sure you're ready to answer your child's questions about the holidays.
Michigan State University reminds parents, "It's important to note that learning about a specific holiday…is not the same as celebrating it. When your child learns about how others celebrate and what they believe, they are expanding their understanding of the world and building a foundation for understanding, respect and inclusion of all people."
In addition, make sure that you're building customs and traditions of your own that will show your child the familial importance of celebrating something meaningful together. A strong family connection to celebrations of your own will help them feel included.
Got more questions about how you can be more involved in your child's education? Visit the Noah Webster Educational Foundation for more resources and education news!