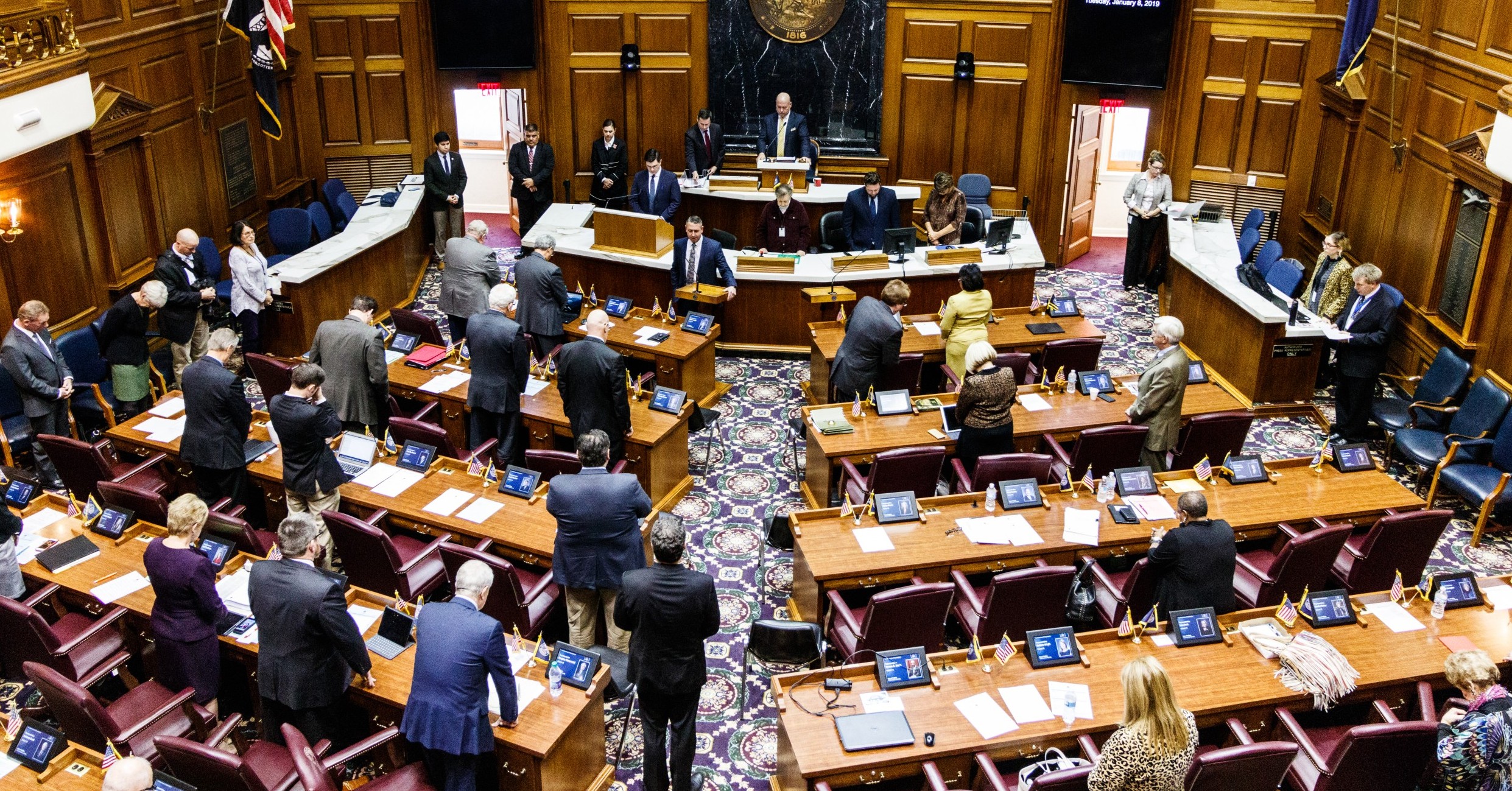 Indiana parents may be able to get increased transparency in schools thanks to a new bill before the state legislature. But educators are pushing back against the bill—with dozens of them testifying against it for hours on Monday.
According to AP News, Indiana House Bill 1134 proposes putting school curriculum through screening by a parent review committee and then posting classroom material online for parents. The bill also prohibits teaching topics like critical race theory.
Many Indiana educators are fighting the bill, believing it would unnecessarily increase their workload and censure essential information in the classroom.
"Is this really going to decrease the number of teachers that go into education? The answer is yes, it will, because it's going to scare them…because you can't do it all," says Paul Farmer, a teacher in the Monroe County Community School Corporation.
According to Farmer, teachers are already stressed and overwhelmed. He's concerned about teachers having to spend extra time posting all classroom curricula online for parents.
School superintendent Scott Miller maintains that "sensitive topics" need to be discussed in the classroom, referring to the bill's ban on critical race theory. Shielding students from divisive concepts "will only end up driving our youth straight to those ideologies," he says.
Miller adds that the bill comes from the "fear that diverse perspectives on our country's founding will lessen the strength and patriotism of our young people."
Representative Tony Cook, the bill's author and a former educator, explains that the bill is meant to help teachers "remain impartial in teaching curriculum." He also says it's important to "ensure that students are free to express their own beliefs and viewpoints concerning curricular materials and educational activities without discrimination."
Cook says that two amendments are expected to be added to the bill, which will be discussed on Wednesday.
Other current Indiana bills seek to prevent discriminatory curricula from entering the classroom. Senate Bill 167 and House Bill 1040 are meant to keep students from feeling guilty or uncomfortable about race-based topics. 
Senate Bill 167 had over eight hours of testimony last week. The bill came under fire when Senator Scott Baldwin said schools should be impartial toward topics like Nazism and fascism. Teachers then became concerned that they couldn't teach the harmful impact of the Nazis.
Senator Baldwin has since backtracked on his comments, saying that his point was that teachers should not influence students' thoughts. Instead, students should be able to form their own opinions.
If House Bill 1040 passes, parents could opt out of face masks and vaccine requirements for their children. The bill would also protect teachers from a vaccine requirement.
An additional Indiana bill seeks to provide more transparency for parents by requiring school board members—who currently run as nonpartisan candidates—to disclose political party affiliations for elections.
---
What do you think about these Indiana bills?