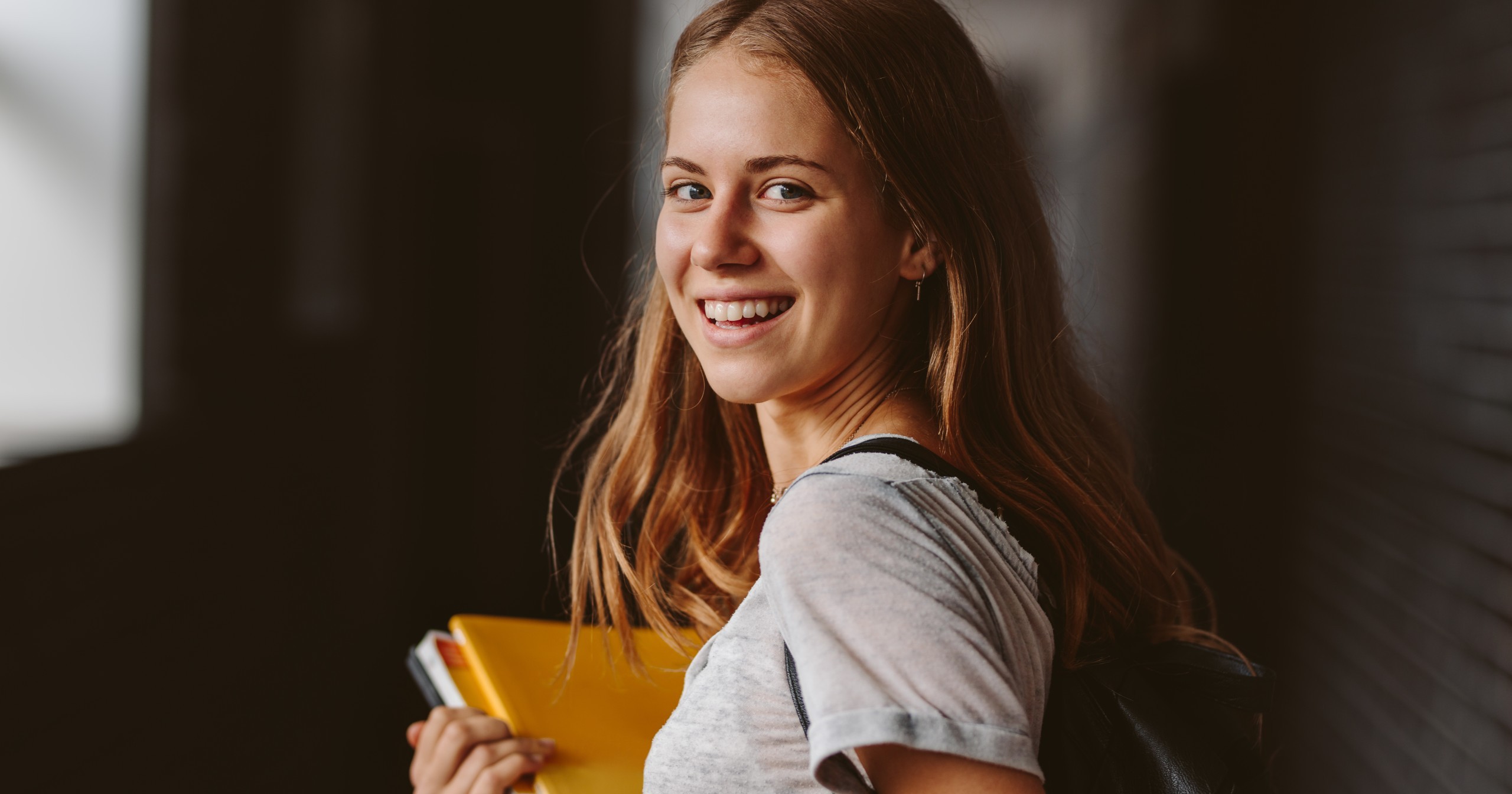 "I am a high school sophomore, and I'm pretty interested in taking dual enrollment classes at my local community college. I have a 3.6 GPA in high school, and I think dual enrollment might help my chances of getting into a prestigious college. Anyone done it? How is it?"
An ambitious Reddit user put his feelers out, hoping to receive some clarity from the outside world.
"It's worth it," one reader simply replied.
Another user added, "I took classes at my local university all throughout high school….It was very hard to go to high school, participate in afterschool activities, work, and go to college, but I managed. It teaches you a lot about time management as well."
Dual enrollment, or dual credit classes, offers high school students the opportunity to earn college credits during their high school years. Studies have discovered that dual enrolled students often have greater short and long-term success.
As good as this sounds, dual enrollment programs have some cons. Informed decisions are the best decisions. This article will examine both the positives and negatives of the dual enrollment option and seek to provide parents and students with a bigger picture concerning dual credit classes during high school.
A Look at Some Numbers
Dual enrollment (DE) offers students a chance to get ahead and prepare themselves for success. In a comprehensive 2010 study, researchers tracked 200,000 dual enrollment students through their high school years and continued to do so until the summer of 2016.
The study determined that within five years after high school:
Alternatives to Dual Credit Classes
Many families choose to utilize DE opportunities to prepare their students for college. Before diving into the positives and negatives of dual enrollment programs, let's take a glance at some other programs available to high school students designed to achieve this same goal.
Advanced Placement (AP)

– These courses are a sort of intermediate between high school work and college-level expectations. AP classes can help students prepare themselves for the more vigorous, adult-style academic work required by college.
"Since it is a United States-based program, most colleges and universities within the country recognize AP courses for their rigorous and college-level curriculum."
However, it's important to note that some elite colleges and universities don't accept AP courses for credit, while lower-tier colleges require a specific AP grade for acceptance.
International Baccalaureate

– "Less common in high schools in the United States than AP courses, the IB diploma program…is designed to create intercultural understanding and respect and focuses heavily on the integration of disciplines. When students enroll in an IB program, they are completing coursework over a two-year period and receive an IB diploma at the end of the program."
Students who choose to go this route should complete the entire program to give themselves the best chance at college admission.
Pros and Cons
Dual enrollment has positives and negatives. There's no right or wrong decision based solely on the facts. Since college is a highly individualized choice, parents and students should examine the options and make the best decision for their situation together.
Real-World Experience
As noted earlier, DE programs can prepare students for "the real world" requirements in college. In a 2019 survey, 20% of parents were worried that their kids

weren't ready

for the rigor of college academia. They also expressed concern that their kids' high school academic performance wasn't up to par and would affect college goals.
Dual credit classes can help with these concerns. Varsity Tutors notes that "dual credit courses can give you the competitive edge you need to boost your transcript and college applications."
Dual enrollment allows kids to taste the college education experience without the pressure of a full-time college workload. They get a feel for it from the comfort of their own homes and with their parents' guidance.
Add college prep to the pro column!
As good as dual credit programs are, it's a fact that some colleges do not accept dual enrollment credits. If your student already has an eye on a specific college or university, it's a good idea to do the research and find out if their choice accepts dual enrollment credits.
StudyPoint offers some valuable advice on this note. "For each college where your child may apply next year, check to see how many credits (if any) a dual-enrollment class would earn your child." Contact the registrar's office at the college your student is interested in for details regarding dual credit policies.
All dual credit classes are not equal, so do some investigative work ahead of time. DE credit value can be, though isn't necessarily, a con.
Early Graduation
Dual credit classes have proven to give students a jumpstart on their degrees. Accumulating college credits while in high school allows them to begin college ahead of their peers and often

graduate earlier

than they would otherwise.
This is an appealing aspect of DE programs for many students and their parents. Saving time and money, this point is a definite pro.
DE students with 1-15 semester credit hours don't graduate any earlier than non-DE students

DE students with 16-30 hours save an average of one semester in college

DE students with 31-59 hours save an average of two semesters in college

DE students with more than 60 hours save an average of three semesters in college
Given the available data, families can evaluate their student's time obligations, stress factors, and college aspirations. Once the family has a comfortable idea of the student's situation, they can better assess whether or not the student's hope of graduating college earlier is worth the effort. This is a neutral point that can be a pro or a con, depending on the student.
Cost-Effective Strategy
Another major concern for parents is the cost of a full college degree. Averages range from $18,000 to over $55,000, depending on the college. Actual costs could be

much higher

.
Dual credit classes can help with the overall cost of a college education. VeryWell Family lists this in their Pros section. "One of the biggest advantages to dual enrollment is the fact that it helps close the college affordability gap. There are many public school districts across the country that are not only offering dual enrollment, but they also are covering the cost of those classes, including fees and books. As a result, college becomes much more affordable for a number of students."
The overall cost of college is another pro.
Over

50% of high school students

play

team sports

. If your child is an athlete, you might want to do some research before they jump into dual credit courses. Shockingly, dual enrollment

may affect their eligibility

to participate in high school sports. In addition, if your student has the option of playing college sports, dual enrollment may nix that eligibility, too.
Considering dual enrollment could be especially costly if a full-ride sports scholarship or recruitment is possible. In this case, dual enrollment is not necessarily a cost-effective option. Examine all the potential effects of dual enrollment on athletic aspirations, both at school and with any future college choices.
Unfortunately, athleticism combined with dual enrollment is a possible con.
Explore the Future
Young people often have innumerable ideas, a variety of interests, and passion culminating in a diverse collection of projects. Dual enrollment allows them to choose classes and explore with comparatively little cost or risk. This experience can

help them narrow their focus

before college, where exploration can be costly.
This is a definite pro.
College classes, whether taken as a college student or as a dual-enrolled high schooler, become

part of the student's permanent record

. Before signing up for dual credit classes, you should sit down and discuss the process with your child. They need to be sure that they can handle the extra work, perform at higher standards for a passing grade, and understand what each class they sign up for will require. Dual credit grades have long-term consequences, and they need to understand what that means.
Depending on the maturity of your student, this is a possible con.
Recap
There are obvious pros, cons, and even a few neutral aspects involved when a student considers taking dual credit classes in high school. To summarize our findings:
College prep – definite pro!

Dual enrollment class value – pro or con, depending on the target college's policies.

Early graduation – pro or neutral point, depending on the student's situation.

The overall cost of college – another pro!

Athleticism combined with dual enrollment – possible con.

Opportunity to explore interests – pro!

Permanent record/long-term consequences – possible con.
A Case-By-Case Basis
Dual credit classes present students with a chance to start their adult life with a bit of an edge.
Conquering college courses while in high school can give them confidence, and exploring their interests may provide focus. Thousands of students have reaped the benefits of challenging themselves and successfully completing dual credit classes during the energy-driven high school years.
The pros and cons are highly subjective. If your child is interested in exploring dual enrollment, it's time to initiate the conversation and examine all the factors.
With any luck, you could have a part-time college student on your hands!