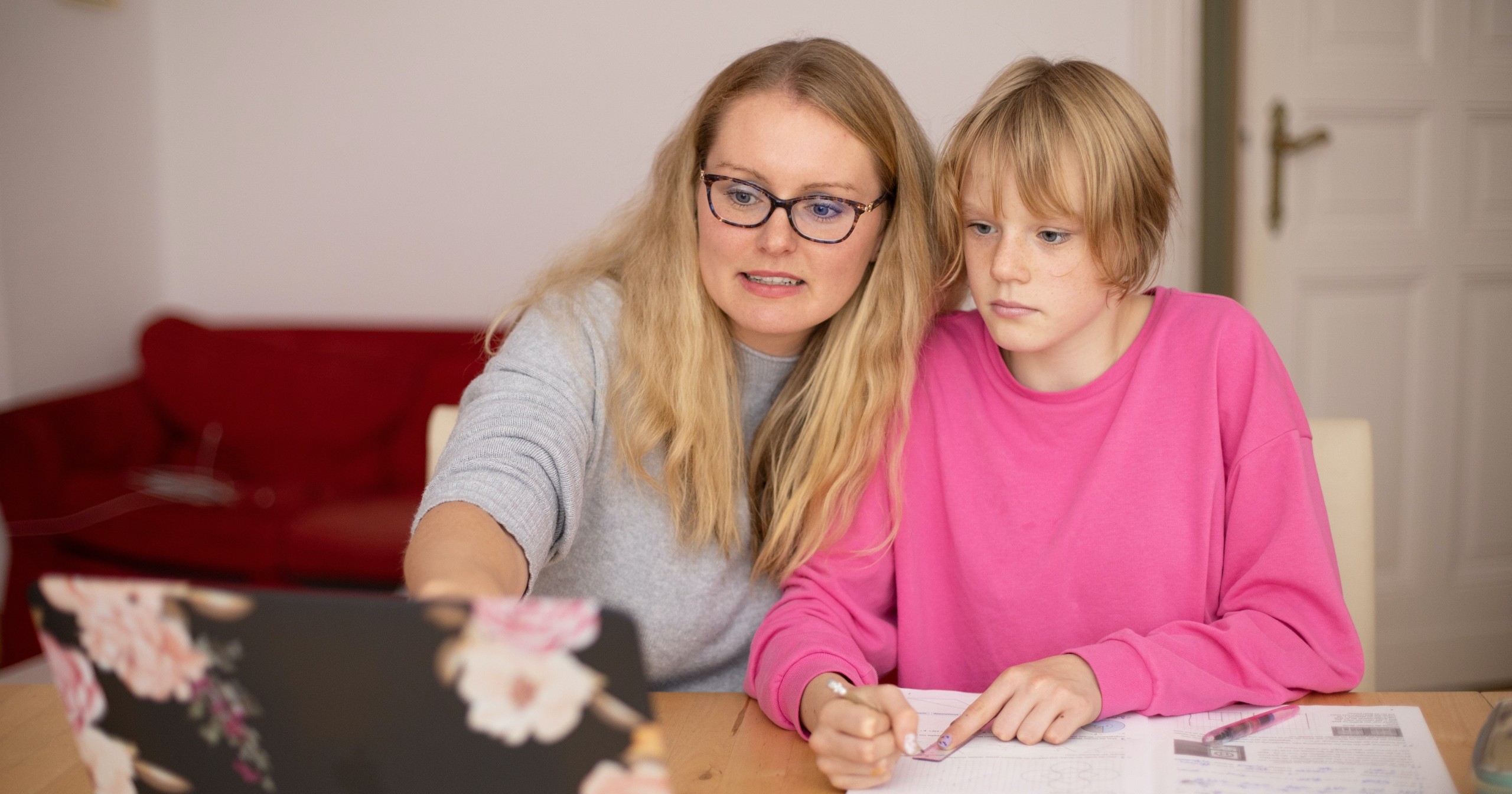 "I'm a military spouse living in a brand new state. When we moved here, I knew that we would want to educate our children at home, but I was terribly unfamiliar with the laws here. I talked with several homeschooling families in our new area, and it took me a while to nail down the process here. It was very frustrating."
This testimony from a homeschooling mom echoes the sentiments of thousands of homeschooling parents all over the U.S. New and veteran homeschoolers alike have faced this quandary. 
There is no limit to type, method, or preference when it comes to homeschooling. No two families homeschool exactly the same way, and no matter how many homeschoolers you visit, you'll see something different about each experience. 
Interestingly, the legal requirements for what qualifies as homeschooling are nearly as diverse as homeschooling itself! Every state has specific laws regulating (or not regulating) the homeschooling experience within its borders.
The Coalition for Responsible Home Education (CRHE) highlights this truth. "Homeschool law varies by state. Some states have statutes that mandate things like annual notification, required subjects, and academic assessments. Other states have few to no requirements. In fact, some states do not have homeschool statutes; in these states, parents typically homeschool under statutes designed to govern private schools."
Whether you're new to homeschooling or just new to your state, it can be challenging to discover exactly what the state wants you to do. It's time to clarify this issue and point you in the right direction so you can begin your best homeschooling life right where you are!
Check Out the Facts
While each state's homeschooling requirements vary, some basic principles apply no matter where you're homeschooling. Homeschool.com offers this handy list to help parents stay on track: 
"Fact: Homeschooling is legal in all 50 states.

Fact: Each state has different state homeschooling regulations.

You must follow your state's homeschooling regulations or face prosecution.

If you are road schoolers, you need to follow the state homeschooling laws from the state in which you have your driver's license/vehicle registrations. Take proof that you have followed those laws along with you when traveling to other states.

Grandparents, parents, or family members that have been appointed by the legal guardian may homeschool the child once the legalities of homeschooling in that state have been set up.

Keep a transcript or detailed record of your student's accomplishments when they begin high school. Keeping up with this is vital for your teen's future…
** Please note that this information was taken from each state's DOE website page. We have found that some states have 'laws' at the state level that are not enforced or are enforced differently at the local level."
With this basic foundation in mind, it will be easier to digest all of the other information surrounding the regulations within your state. 
What Does My State Say?
So, how can you discover what your state says about homeschooling? 
Luckily, the Homeschool Legal Defence Association, or HSLDA, has a handy interactive map prepared for parents like you! Merely click your state on the map, and HSLDA has the information you need to get started. An authority on all homeschool laws within the U.S., HSLDA understands exactly what parents need to educate their children legally. 
Their map also breaks down which states are highly regulated, not regulated at all, and everything in between. 
High-Regulation States
Moderate-Regulation States
Low-Regulation States
The Freest of Them All
Other Resources
The CRHE also offers an interactive map to make it easier for parents to explore state homeschool laws. Homeschooling.com provides a summary of homeschooling laws by state directly on their website. A2Z Homeschooling has a frequently asked question page for parents to browse for answers. 
Prepare to Homeschool
As with anything worthwhile, homeschooling comes with occasional difficulties. However, it's not as wildly challenging as some may believe. You can take some basic steps to prepare yourself and your family for homeschooling success!
You've already got the first step down—a good collection of resources to ensure that you fulfill your state's legal obligations for homeschooling. 
Method/Style
Once you get the legalities squared away, you'll want to decide which homeschooling style would best fit your family's needs. Time4Learning emphasizes the beauty of being able to make this choice. "One of the greatest benefits of homeschooling is the flexibility to customize your child's education based on a particular instructional philosophy, your child's specific needs, and even the way you envision an ideal learning environment."
There are so many incredible homeschooling options available. You can find a basic summary of the most popular methods here. Don't overthink it! Your needs and family dynamic will probably change over time. No law says you have to stick with your first method forever. Homeschooling is about adaptation and freedom! You can change it up as you go along. Begin by evaluating the various methods and choose one that you comfortably start with. 
Leave the Conventional School Setting
If your child is already enrolled in a conventional school (public, private, charter, etc.), you'll need to take the proper steps to bring them home. 
FindLaw provides insights into the legalities of withdrawing your child from their current school. 
HSLDA also offers parents state-specific information about this, along with a recommendation for all parents, regardless of their residence. "If you want to start homeschooling during the school year and your child is currently enrolled in a public or private school, HSLDA recommends that you formally withdraw your child from that school. If you are going to start homeschooling after the school year is over, and your child is considered enrolled for the following year, we recommend that you withdraw your child before the next school year begins, so that the school does not mark your child as absent or truant."
Choose a Curriculum
If you've decided to educate using a curriculum, now's a good time to determine what that will look like for your family. The method of homeschooling you've chosen will provide a guide for your curriculum choice, but there can be some cross-over or integration involved. Do your research, follow your state guidelines, and enjoy the wonders of watching your child thrive in your own home. 
Homeschool-Curriculum.org gives parents a comprehensive list of go-to curriculum options. "The following guide will give you a general idea of what children in each grade should learn, but remember that every child learns at their own pace and some may move faster in some subjects than in others. The beauty of homeschooling is that you can allow them to learn at their own pace!" 
You can explore their guide here. 
Most states regulate certain subjects that must be taught by law, so when looking for the right curriculum option for your homeschool, remember to check what your area requires. 
Things to Remember
Are parents qualified to homeschool? In almost every situation, yes! Can homeschooling sometimes be challenging? Absolutely. But, no worthwhile endeavor is easy all the time. The homeschooling world is a vast sea of opportunity and accessibility in today's innovative and educationally-minded climate! As a result,

parents can move forward confidently

, striving to offer their child the very best. Don't undersell yourself. 

Don't let yourself be intimidated, whether you're new to homeschooling or new to your state. As a concerned and attentive parent, you're the perfect person to create a loving learning environment perfectly tailored to your child's individual needs.

You are uniquely qualified

with exclusive insight into your child's abilities and success. No matter what your state requires, you're equipped with everything you need to make this happen. 

Keeping homeschool records should be standard procedure for any homeschooling family. Don't forget to check what records

your state requires

for you to educate your children and meet the legal regulations, especially when it comes to what's required for valid high school graduation.

Understand that some states mandate annual testing to ensure your child's education is where it should be. Homeschool.com offers parents

all the basic information

on this. 

Homeschooling is legal in all 50 states. Embrace this experience and grow with your child. 
Enjoy the Journey
Though every state has its own way of managing homeschooling, parents have the moral and legal rights to oversee their child's education. Armed with the legal knowledge of how to maneuver your state's regulations, you can move forward with certainty.
The internet is full of resources and information to help you. Organizations such as the Homeschool Legal Defence Association are ready to aid parents in their quest for providing quality education legally. Modern homeschoolers are a vast army of families taking charge of their children's academic success. Embrace the joys of home education with confidence, knowing that the law is on your side!