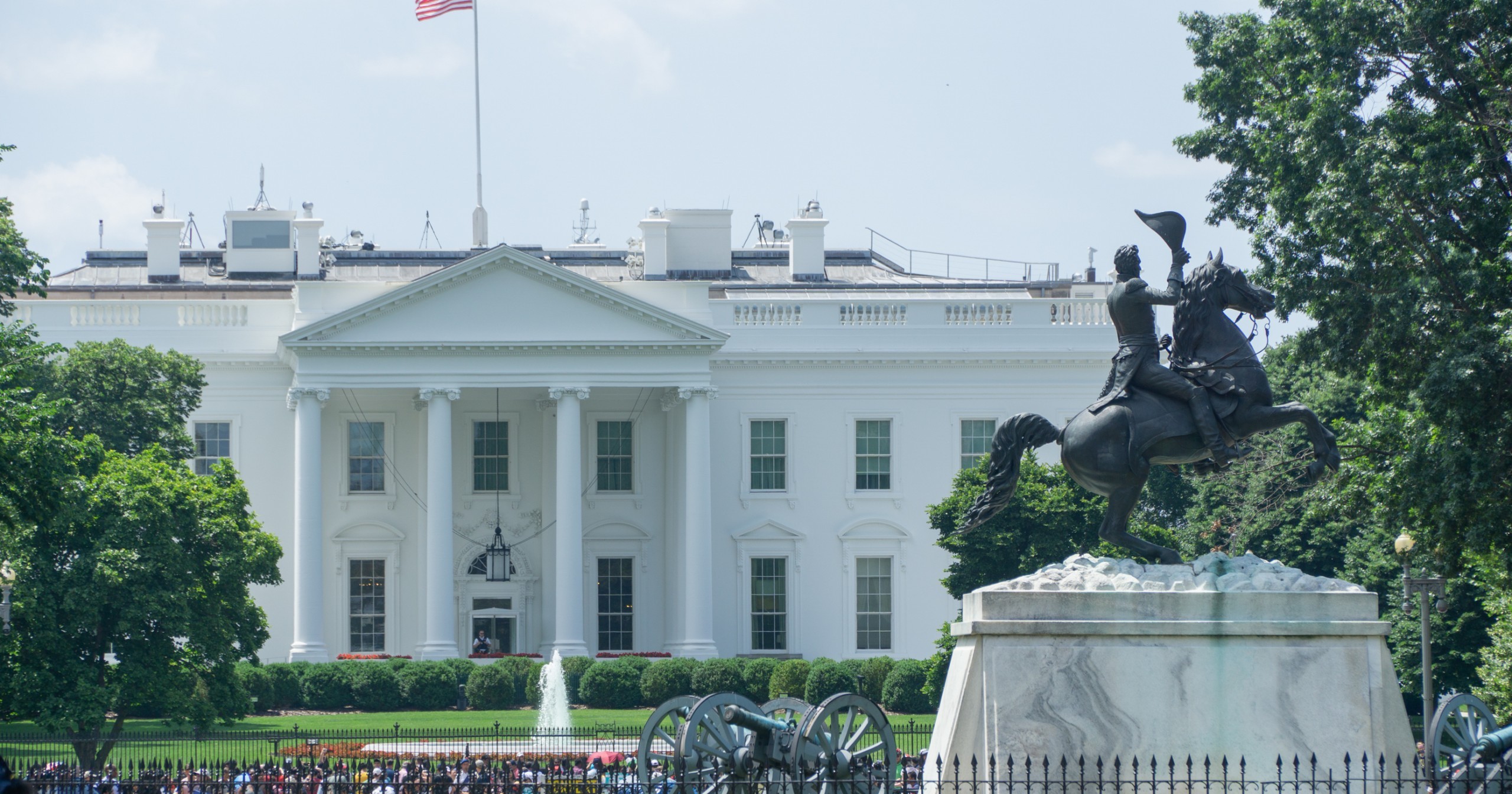 Last Wednesday, parents, educators, and students protested outside the White House and the U.S. Education Department against newly proposed regulations that would potentially hurt charter schools.
The proposed regulations, announced last month by Education Secretary Miguel Cardona, are meant to stop wasteful spending in education. Cardona explained that the regulations are designed to find communities' needs for charter schools and to inspire collaboration between charter schools and traditional public schools. 
But charter school advocates at the rally believe that the proposed regulations would only hurt charter schools. 
"This is an existential threat," said the senior vice president of communications and marketing at the National Alliance for Public Charter Schools, Debbie Veney. "One out of every two charter schools in the country has received federal start-up money. It would literally cripple the charter school sector."
With the proposed regulations, charter schools would face new hurdles as they apply for a portion of the federal government's annual grant program, the Charter Schools Grant. The program currently provides funding for new charter schools and helps existing charter schools grow. For the past five years, the program has been capped at $440 million, which comprises less than 1% of federal spending on K-12 education.
If passed, the new rule would require charter schools to conduct an analysis to see if they have community support. Charter schools would also have to prove they are providing an unmet educational need, such as alleviating over-enrollment in public schools. And if charter schools are run by for-profit institutions, they will lose federal funding.
Another change would be that charter schools would get priority funding if they collaborate with traditional public schools, which has Debbie Veney stumped.
"This makes about as much sense as saying that the little mom-and-pop coffee shop needs to get a signoff from Starbucks in order to open up their coffee shop," said Veney. "No, that's never going to happen."
But the Education Department press secretary, Kelly Leon, said that charter schools are more successful when they collaborate with local public schools.
"Our proposed priorities are aimed at making sure students are delivered the highest quality education in excellent public charter schools," she said. "The impact analysis we proposed wouldn't mean that charters would only be eligible for funding if they could show that traditional public school enrollment is at or above capacity."
Teachers unions are among some of the supporters of the new regulations. They maintain that charter schools take away necessary funding for traditional public schools. They're also concerned about the lack of accountability that charter schools have compared to other public schools.
Opponents to the regulations argue that charter schools allow families access to a school that best meets their needs. According to the National Alliance for Public Charter Schools, who organized the D.C. rally, 3.6 million children attend charter schools, and about two-thirds of those children are from low-income or Black or Hispanic communities.
"Most charter schools are found in inner city neighborhoods and our neighborhoods are not offering high quality education," said parent Jessica Rodriguez, who attended the rally. "These changes can impact the growth of charter schools, not only where I'm from in Miami, but also nationwide. And it will impact the capacity of or the ability of our families to access high quality education."
Charter school advocates say they want parents across the country to have access to the schools they want, and parents want school options outside of their sometimes limited neighborhoods.
"I want it for everybody. I want every African-American family in Rochester, in America to have that choice," said another parent at the rally, Julie Gonzague.
The Education Department received 26,550 comments on the proposed requirements, which they are in the process of reviewing before making a decision next month.
---
What do you think about the Biden administration's proposed regulations on charter schools?