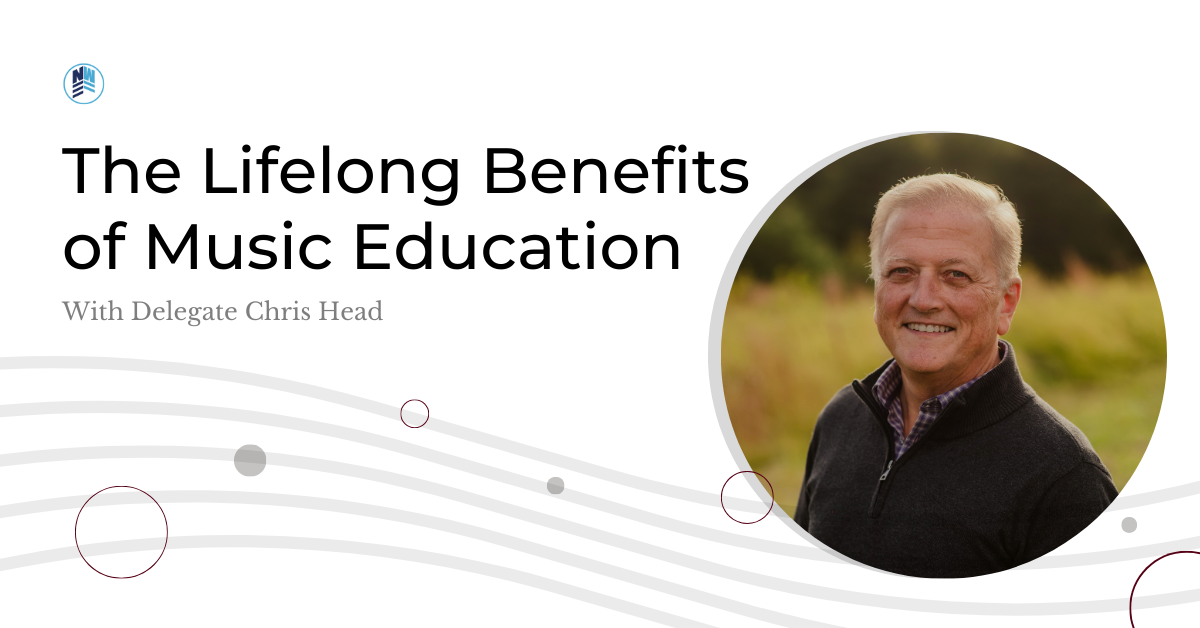 Are we losing many of the beautiful and foundational principles of music along with the breakdown of other aspects of our culture? Today, Chris Head gives us hope for the future.
Music influences almost every aspect of our lives, especially in our childhoods. Virginia Delegate Chris Head is not only a government official, but he has immersed himself in music from a young age and is a professional vocalist. In this episode, he talks to Melvin about music's power to bring our country together, to help our children learn and grow, and to touch all of our lives in incredible ways. 
"[Music] is an extraordinarily powerful influence on everything. The influence that you have on culture… it's the driving force on that because that messaging comes along even if it's not conscious. The messaging that comes inside music is extraordinarily powerful and it begins to influence what you think, what you say, how you feel, how you respond." — Delegate Chris Head
Here's a quick recap:
Chris talks about himself and his life as a vocalist, ministry leader, and Virginia delegate. He also discusses his efforts to incorporate music into his work with the elderly.

Melvin and Chris uncover the roots of teaching young children concepts through music and the lasting impact music has on the brain. 

How music is utilized to stir us on a deeply emotional and spiritual level.

Can music aid in memorization?

Chris warns that music can and will be wielded to promote bad messaging in culture — and he explains how we can combat this with good music.

What if you feel you can't sing? How can parents make sure their family life is full of good music?

Why, in Chris' opinion, it's vital to recognize the writer's intention for a song — and to sing

all

the lyrics!

Schools have sidelined music and music education. Why is this?

Finally, Chris discusses a few iconic classical pieces and gives some closing thoughts on why we need to focus on music again, both at school and in the home.
Would you rather watch the video versions of our podcast? Subscribe to our YouTube channel to get notified every week when new episodes drop. Here's today's conversation with Chris: