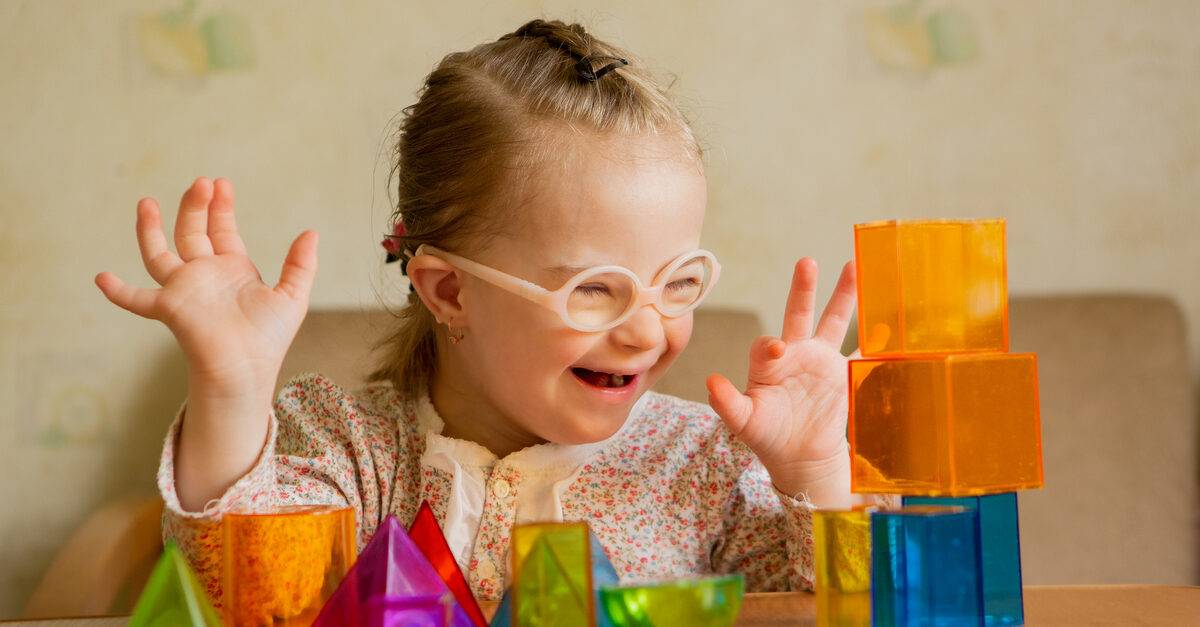 If you have a special needs child, at some point, you'll have to face the daunting decision of how to educate them. Choosing the best school option can be challenging for any parent. However, if you have a child with a learning disability, neurodiversity, or another developmental challenge, the task is often overwhelming.
There is no right or wrong answer in this situation. You must decide based on your child's needs, your family's situation, and your available options. 
Many families in this situation choose to homeschool their special needs child. If you're interested in this possibility, you probably have a lot of questions to answer before embracing at-home education. 
Let's examine how it's possible to homeschool your special needs child and provide you with the information you need to make the best choice for your kiddo!
What Homeschooling Offers
Homeschooling provides a viable answer to many educational challenges, regardless of whether or not the family has a special needs child. When it comes to special education, however, it can be an absolute answer to prayer for many families. 
There are literally a dozen or more reasons why homeschooling is a popular choice for families of special needs students, but we'll examine just three of them here. 
Learning Environment
Special needs kids often struggle in a typical classroom environment, even if that classroom is accommodating. Homeschooling offers an individualized, personalized environment for your specific child. 
The Homeschool Resource Room notes, "When you are in charge of setting the schedule, the curriculum, and the pace, your child can blossom. If your child with ADHD learns best in the afternoon, you can do that…Or maybe your child has anxiety and struggles with transition times. You can build school into a few very long, focused days instead of the traditional five. Whatever works for you and your kid goes."
You're in charge. You can choose the curriculum, the extracurricular activities, the field trips… it's all powered by parental guidance and wisdom. You know your kid best and what works for them and your family. Homeschooling is completely flexible, which makes it ideal for special needs students and their families. 
Safety
Unfortunately, bullying in schools is a significant problem, as generations of American schoolchildren know. Even sadder is that special needs kids are often the "weakest" and prime targets for the playground bully. While we may never want to think that our child might be the victim of another child, it's always a possibility. 
BookShark addresses the prevalence of special needs students being a high target group. "In 2012, the Interactive Autism Network and Johns Hopkins University released the results of a joint study on the topic. Their findings are disturbing, but probably not surprising to any parent of a child with these special needs:
63% of children with Asperger's have been bullied.

28% of children with autism have been bullied.

37% of children designated PDD-NOS (Pervasive Developmental Disorder – Not Otherwise Specified) have been bullied.
According to the researchers' preliminary data, nearly two-thirds of the Asperger's population has experienced bullying at some point in their lives. This is a heavy burden for a group of children already struggling with social behaviors, and the consequences can be dire."
The sad truth is that kids can be mean, and hardened bullies can be meaner. Homeschooling solves this problem by default!
In a homeschool environment, you control it all, in a good way. You can put whatever safeguards you believe necessary in place. You can remove dangers specific to your kid. You know your special needs student best, and that means that you can protect them most effectively. 
You can also safeguard their social interactions. You can allow appropriate influences and friends, while screening for possible danger. Some kids need more protection than others, and the microenvironment that homeschooling offers allows a beautifully tailored safety net of your own design. 
Socialization
Some kids have a difficult time finding friends and forming relationships. This skill can be even more daunting for kids with special needs. Furthermore, children with disabilities can often be ostracized simply because of their differences. When this happens, the rejected child is often hurt and can't understand what they've done wrong—because – which of course, they've done nothing wrong at all. 
Homeschooling offers the flexibility and control to encourage your kid to make friends in the right settings. Power Homeschool notes, "With homeschooling, parents can find peer groups where their children can be accepted and make friends. Playdates can be arranged with other children of the parents' choosing. Additionally, children with disabilities can be taught what positive social interactions look like, which isn't always the case when children are away at school for hours every day."
Homeschooling offers a wide variety of socialization options. Here are a few ideas to get you started!
After-school sports (homeschooled students are often able to play on public school teams)

Homeschool co-ops

Clubs (4-H clubs, book clubs, saddle clubs, etc.) 

Library events

Field trips
Is It Legal?
You may wonder about the legalities of homeschooling a special needs child. The good news is that yes! It's completely legal! 
The Homeschool Legal Defense Association (HSLDA) offers an interactive map for discovering your state's homeschooling requirements. Simply select your state, and the page will redirect you to a summary page unique to your state's requirements. From there, you can see a more in-depth examination of your state's homeschooling laws. 
Additionally, HSLDA notes, "In most states, you do not have to follow any additional requirements to teach your child with special educational needs at home. You will simply follow the same requirements as all other homeschooling parents."
Where to Start
If you'd like to begin homeschooling with your special kiddo, there's no time like the present! It may seem a bit daunting at first, but once you've got your feet wet, you'll notice it's not as difficult as it seemed. 
HSLDA offers an excellent outline for parents wanting to begin homeschooling their special needs student. Below are the basic beginning steps base on their suggestions. (You can read their full article here.)
Learn everything you can about your kid's diagnosis. But remember,

they

are more

than just a label. 

Investigate the treatment and support options for your child (therapy, interventions, etc.)

Find support. Not just for your kiddo but also for you and your whole family. 

Talk with your kid about their particular diagnosis. Teach them about their needs and how to self-advocate based on their specific disabilities. Remind them that this is

part

of who they are,

not

who they are as a whole

Research what types of accommodations are available for a student in your child's position. Discuss with your student what accommodations are available, and communicate with anyone else involved in your child's education or treatment. 

Remember that you know your kids best and can offer them a quality and individualized education like no one else can. You've got this!
What About IEPs?
An IEP, or an Individualized Education Plan, is a written document that legally requires school teachers and staff to provide a special needs student with a quality education. The IEP outlines the goals and strategies for providing that education to each special needs student based on their specific case.  
By law, public schools must offer special needs students an IEP and work with them to provide a quality education. The same laws do not bind homeschooling parents. But, if you think about it, homeschooling parents don't really need such a document – by the very nature of homeschooling, you're already providing your student with an individualized education!
However, there are some aspects to an IEP that could be helpful to mimic as a homeschooling parent. 
The Homeschool Resource Room encourages parents to meet with anyone involved in their child's home education, including your child. They suggest, "Have a mock 'iep' meeting where you discuss your child's strengths, struggles, and passions. Let them share any hopes or dreams they have for school this year. Whenever you get overwhelmed or frustrated, go back to that document and see whether or not you've been faithful to it. Maybe a quick tweak based on that plan can get you right back on track."
HSLDA has more information on homeschooling and IEPs/SEPs/ISPs. You can read their article here. 
Won't I Feel Alone/Overwhelmed?
Raising kids isn't easy, and it can be even more difficult if they require extra attention or care. Some parents worry about losing their connection to the outside world if they begin homeschooling, including support or community. 
Fortunately, homeschooling can be as connected to the outside world as you decide it will be! Special needs parents can find community and support through a variety of opportunities. 
A great place for homeschooling families to start when seeking to build a community is through a local homeschool group. HSLDA actually has a page dedicated to connecting families with their local homeschooling community.
SPED Homeschool is a terrific website that provides the families of special needs homeschooling students with resources, classes, and community. 
Understood.org offers special needs families resources and community as well. This organization isn't homeschool specific, but it can be a great resource regardless!
Community is a vital part of the homeschool experience, and emotional, mental, and practical support can go a long way toward making the homeschooling experience a rewarding one. 
The Best Them They Can Be
Our kids are our greatest investments, and carefully and thoughtfully sifting through the educational options available is one way to shower them with love. For many families, homeschooling their special needs student is the best course for their situation.
Dedicating your days to providing your special needs child with an individualized, quality education is a big but rewarding task. By allowing them to learn and grow within the comfort and safety of their own environment, you will have already multiplied their abilities to succeed.