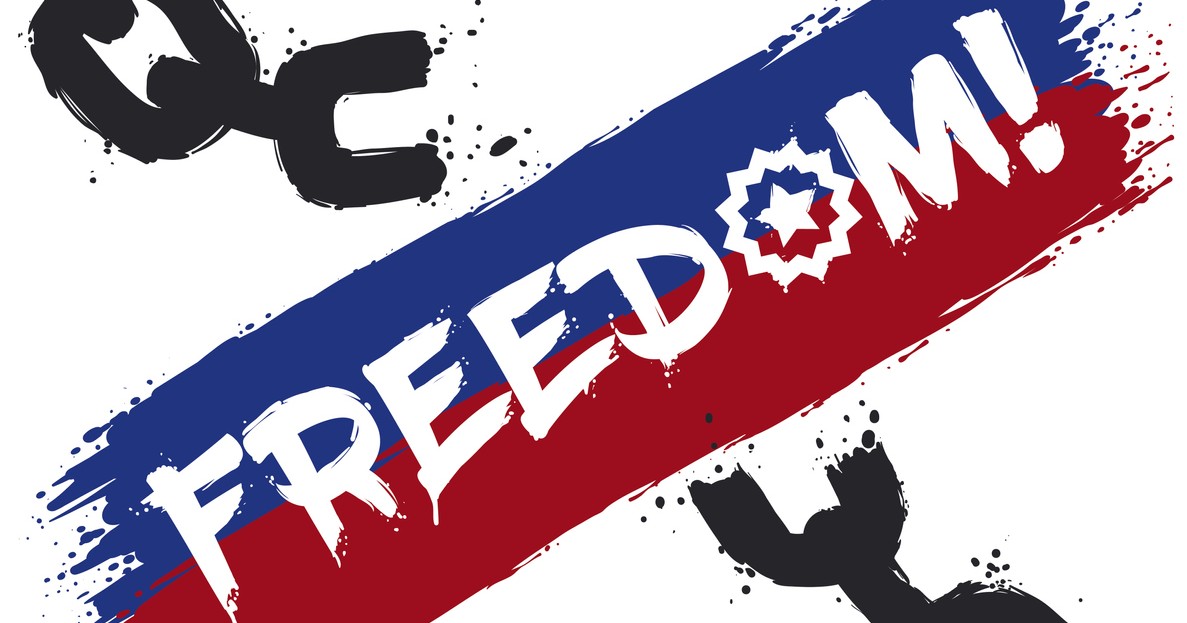 President Biden signed a bill this past Thursday, June 17th, to establish June 19th as Juneteenth National Independence Day. 
Lohud., part of the USA Today Network, shares that some school districts in New York City commemorated the new federal holiday by closing on Friday, June 18th.
Other school districts like Yonkers remained open. They encouraged teachers to add Juneteenth to their lesson plans in all subjects. 
Mount Vernon schools also stayed open, but marked the occasion with a week full of commemorative activities. As part of the celebration, middle school students created Juneteenth flags. High schoolers wrote laws mimicking the Emancipation Proclamation.
Now, compare these NYC school districts to districts in South Carolina. Juneteenth is not taught well—if at all—in South Carolina classrooms, according to local station WCNC Charlotte.
Former principal and retired educator Seberina Myles says, "From my experience, it was not being taught when I was in the district, and I retired three years ago."
Myles also reports that Juneteenth is not in the textbooks. She notes, "For the most part, our teachers teach from standards and from textbooks."
Why isn't Juneteenth in more textbooks?
Myles believes that party lines decide what topics are included in South Carolina textbooks. She continues, "There are only certain parties that write textbooks for schools and of course, our legislatures for South Carolina in Columbia are the ones who are writing our standards."
The Sun poses this question: is it illegal to teach Juneteenth in schools? Five states have prohibited the teaching of systematic racism and critical race theory, with others on their way. They are against making students feel guilty about the past or teaching students that a system is inherently racist.
Of course, slavery is taught in the U.S. education system. The Sun says that what classrooms do not examine is the long-term effects of slavery on a nation.
With the pushback against critical race theory, The Sun claims that it's hard to teach about Juneteenth. In other words, supporters believe that to ban critical race theory is to ban teaching the history of slavery.
Others disagree that the issues are the same. In a commentary for The Epoch Times, Timothy Barton argues that supporters of critical race theory push the narrative that America is fundamentally racist. He says that such lies about America have become widespread.
Juneteenth is not a negative part of America's past. On the contrary, it is an immense triumph. 
On June 19, 1865, General Gordon Granger came to Galveston, Texas and announced the freedom of slaves. That day, 250,000 slaves in Texas became free men and women. It had been two and a half years since President Abraham Lincoln signed the Emancipation Proclamation. On a day that would come to be called "Juneteenth," the United States moved closer to attaining the promise of freedom for all contained in the Declaration of Independence.
Barton notes that some educators and political narratives choose not to acknowledge that America led the way in abolishing slavery across the globe. In his view, critical race theory is just an attempt to rewrite history for political reasons.
Kay C. James, President of The Heritage Foundation, says that Juneteenth is meant to honor America's history. "Juneteenth is a perfect answer to those who are promoting critical race theory," James told Fox News. "Juneteenth says, no, we do not need to destroy the very structures of this nation, the things that make us great. That while there were issues or problems in our history, look at how we overcame and are overcoming them."
—
Do you celebrate Juneteenth? How do you think this holiday should be taught in schools?