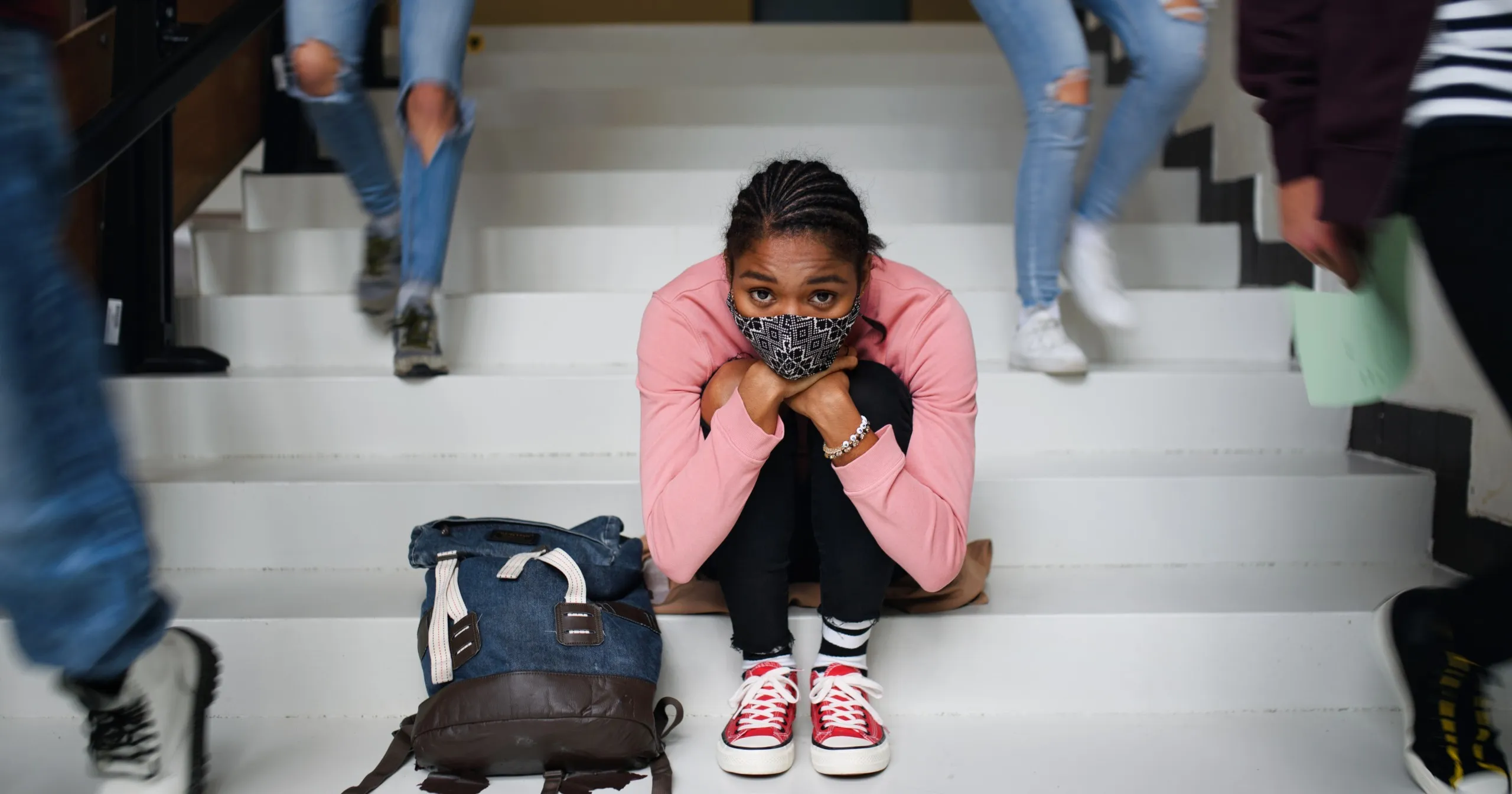 A Florida school recently hired a social-emotional learning specialist for kindergartners—likely a response to the national rates of depression and anxiety that continue to climb among students.
WINK News reports that the Community School of Naples hired Natalie Donahue to help young children learn how to manage their emotions and create relationships with others. The school hopes that doing so will help kids avoid mental health issues later down the line.
"We are working with whole classes to help children create healthy identities, to manage their emotions," explains Donahue.
The idea of social-emotional learning (SEL) helps kids become aware of what they feel and how to handle complicated emotions.
"If students get lessons in the classroom as a whole, as a proactive measure, to have skills for daily challenges, then there'll be less need for mental health therapy in the future," says Donahue.
Children get better grades when they receive SEL instruction. One study examined 270,000 SEL students from kindergarten to high school who experienced an 11 percent increase in grades from their peers. They also had better behavior in school.
"The idea of emotional intelligence is something that we know employers need to have in the workplace," Donahue shares. "So we want to start as soon as possible."
This approach comes at a time when schools across the nation have seen higher levels of violence and depression as a result of the pandemic.
The mental health crisis was already bad prior to the pandemic: the suicide rate for people aged 10 to 24 grew by about 60 percent in a 10-year span that ended in 2018. Suicide is the second leading cause of death for teenagers, according to the U.S. Centers for Disease Control and Prevention.
In October 2021, a White House fact sheet reported that there have been "alarming rates of behavioral health needs among school-age youth, with significant increases in the number experiencing moderate to severe anxiety and depression."
The fact sheet goes on to say that "[m]ental health emergencies among young people have increased across the board. In 2020, there was a 24 percent increase in emergency room visits for mental health reasons for children ages 5 through 11, and a more than a 30 percent increase in visits for those between 12 and 17 years old."
Three children's health organizations—the American Academy of Pediatrics, the American Academy of Child and Adolescent Psychiatry, and the Children's Hospital Association—have declared the current mental health situation in our youth a national emergency. And in early December of this year, U.S. Surgeon General Vivek Murthy issued a public health advisory about youth mental health following the pandemic.
What has caused this uptick?
For one thing, schools say the transition from online learning back to in-person has been a difficult adjustment. Fights have broken out, potentially because students are used to hiding behind a screen when they send a mean text or experience bullying. Now they're in-person, so there's not much to stop them from fighting. 
Students also struggled with losing loved ones or a parent losing a job. In some cases, students don't display violent behavior, but are still disengaged in school.
It doesn't help that there's a shortage of mental health providers in schools. That's why some schools are moving toward social-emotional learning for students.
Concerns have arisen over SEL being a gateway to allow controversial practices based on critical race theory into our schools. In some cases, while SEL teaches children how to work through their emotions, the curriculum also teaches kids how to manage the privilege they either have or don't have based on their skin color. In other words, SEL could be seen as a form of instilling political activism and indoctrination in our kids.
What can parents do about their child's mental health? Education experts recommend that parents check in on their kids to make sure they're okay. Look for signs of depression and talk with your kids about what they're feeling. You can also talk with teachers and school counselors who might see something that you don't. Finally, you should seek professional help for your child's mental health if necessary.
---
How do you think schools should navigate the student mental health crisis? Could social-emotional learning be the solution?