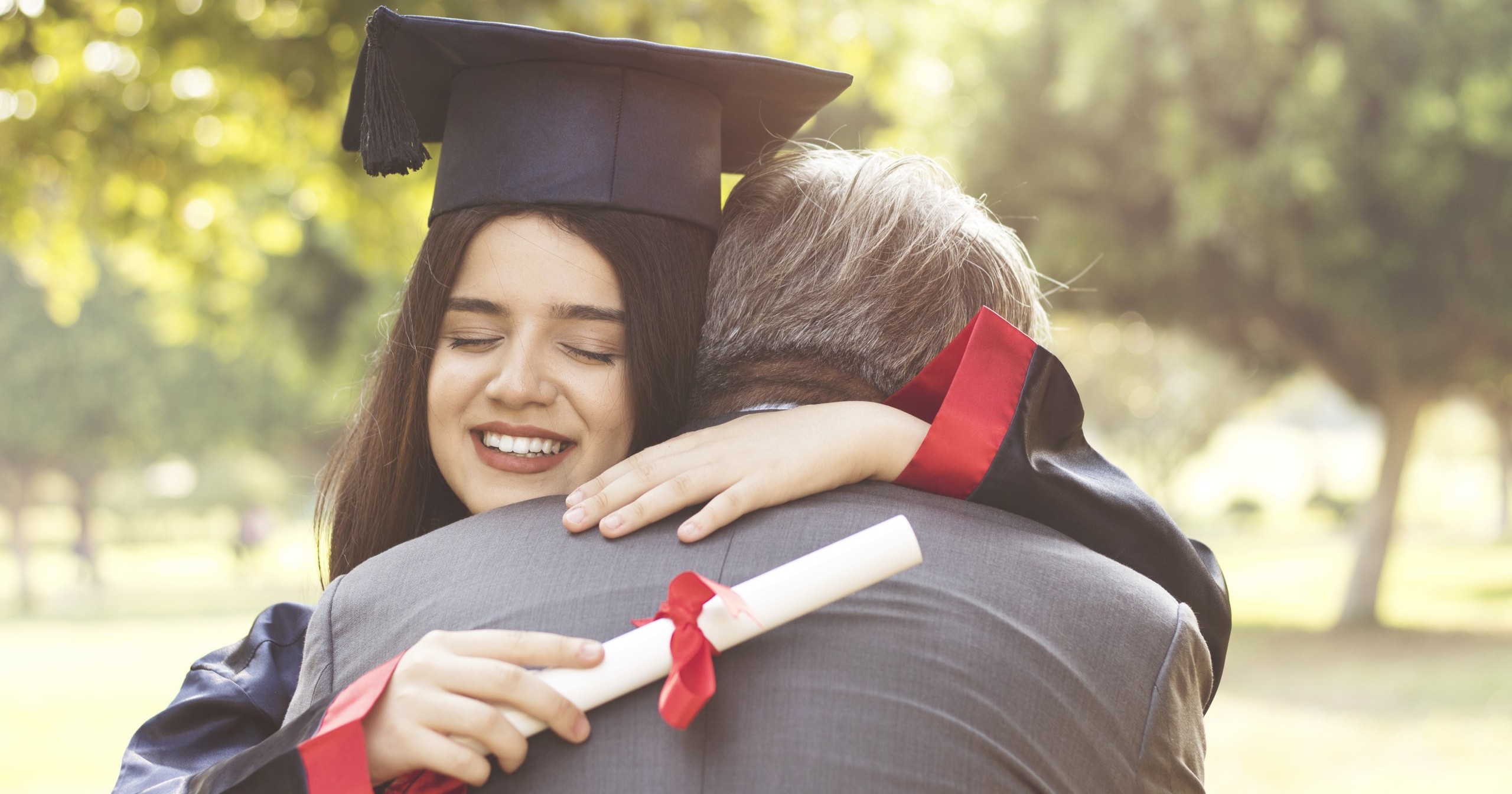 Did you know that the immediate college enrollment rate in 2019 was approximately 66%? That's about 2.9 million students enrolling straight out of high school, according to the National Center for Education Statistics. 
Meanwhile, Inside Higher Ed reports that in 2020, the immediate college enrollment rate dropped by 13.1 percent compared to the previous year. This downward trend has set alarm bells ringing through the halls of research facilities and academic institutions. 
College has been a popular post-high school choice for decades, but the numbers tell us that many graduates are choosing different paths. 
When high schoolers graduate, they have their whole life ahead of them—so many questions, so many unknowns. Cision PR Web suggests that as many as 66% of teenagers are afraid of what they'll face after donning their high school cap and gown. 
If you have a teenager, you might be concerned about their post-high school plans. Do they even have a plan? Perhaps they've expressed interest in a path that you're unsure is the right decision. Or maybe they're looking to you to help them make up their mind. 
The job of parenting isn't over yet! You need to help your kid establish a solid plan for after high school graduation. 
What Are Their Options?
"After telling everyone through my senior year of high school that I was going to study medicine, I ate my words and entered college as a freshman with no direction, but a desire to learn. Stressed, frustrated and confused, I wish more people had told me that it was okay to not know exactly what I wanted my life to look like by the time I was 18 years old."
This account from Aleteia's Chloe Langr echoes the sentiments of hundreds of thousands of students. Pressured by peers, relatives, and friends, new high school graduates often feel pushed in every direction.
That's where you come in, parents. You can help your high schooler by talking through their available options together. 
Everyone knows that college is a popular, and often expected, choice. But what if your child doesn't want to go to college? Don't panic!
Think for a moment about all those high school graduates who didn't decide to attend college. Many of them have apparently found a more enticing option than "the ultimate college experience." The world offers a host of viable opportunities to young adults apart from college (although college is still a valid direction to go, of course.) 
If your teen isn't sure if college is for them, Indeed.com suggests a few other career suggestions: 
For more details, Indeed.com offers a brief look into each of these options to better understand their respective pros and cons. 
Guide, Don't Direct
You've looked into all the options and have a solid idea of some suggestions you can offer your teen, college included. But, how do you make sure that they make the best choices? No parent wants to see their child fail. 
Lifehack notes that parents should be careful of attempting to clone themselves to ensure their child makes the best decisions.

"Your child is a unique individual. They are not you. The things that might drive you absolutely crazy about a certain job might be the things they absolutely love doing. Resist the urge to tell your child to avoid a certain path just because it's something that doesn't interest you. Your child might not be interested in attending your alma mater or doing the work you do."
Determine Life Goals
A student without any clear-cut goals can quickly become unproductive or frustrated. Even if your graduate isn't sure exactly what they want to do, the two of you can establish some general life goals. 
Where do they want to be in five years? What are their financial aspirations? What kind of lifestyle do they want to achieve? 
Help them evaluate their goals and create a general step-by-step plan for fulfilling them. Even if they haven't decided exactly what they want to do with their life, this process can offer them some clear ideas of what they need to do next to get to where they want to go. They might have several different paths available to reach those goals, but this step will help them narrow their focus. 
LiveCareer offers this bit of advice to high school graduates: "As you reach the precipice of your primary education and are about to make that leap into the journey of the rest of your life, now—amid the relative calm of senior year—is a great time to find a quiet spot and reflect on your future career and life goals. Don't worry about definites and don't let yourself get bogged down in specifics; instead, focus on issues such as what you are searching for out of work and a career, what success means to you, what is important in your life."
Pinpoint Interests
Another great step for your high schooler is to identify what they truly enjoy doing. They can then narrow down their available choices through the filter of their passions and talents. For example, an interest in engineering definitely puts them on the track to a good college. Perhaps the idea of becoming an electrician excites them. In many states, that means they can go directly to an apprenticeship. 
Sometimes, kids fresh out of high school need more time to discover or narrow down their interests. If that's the case, it can still help to make a list and discuss all the options. Meanwhile, they can work toward those goals you determined in the last step to keep their life on a positive trajectory until they can choose their long-term career or education preference. 
The most important thing is that you help them iron out their general interests and guide them toward success. Remember to work toward their goals and priorities. They need your wisdom, but they don't need to fulfill your idea of their future. Encourage them to be realistic in their plans but remain open-minded and creative.
"If your child is interested in a career that doesn't appear to line up with their natural strengths, that doesn't mean you need to immediately rule out that option as a career," LifeHack reminds parents. "Instead, brainstorm how your child could bring their innate strengths to that field. Their uncommon perspective and strengths in that field could allow them to make a very unique, valuable contribution."
The Practical Side of Life
Now that your teen has some basic guidelines to follow, they need to decide how to tackle the next step successfully. Whatever route they choose, they're going to need your advice and life experience. As a parent, you naturally want to help them avoid common mistakes or serious missteps during their glorious launch into adulthood. 
Whether it's deciding on a college and submitting an application, lining up interviews, finding the right trade school, or researching where to volunteer or travel for the next year, your support and experience can play an invaluable part.
No matter what direction your graduate is headed, they are testing their wings. HealthyChildren.org suggests some key pieces of health advice to help them stay well and ready for their new life:
"Participate in activities to promote your overall health. Eating right, getting

enough sleep

(at least 8-10 hours), and being active will keep you feeling energized and can reduce stress.

Talk with your pediatrician about when to start seeing an adult doctor. Many young adults see their pediatricians until they turn 21. Your pediatrician can provide you with guidance about

choosing an adult health provider

.

If you have a health care problem, know the facts. When going to a new doctor or clinic, you will need to provide information about your diagnosis and how you treat it.

If you are taking medication to treat a health care problem, know the name of the medication, how is it taken, side effects, and if you cannot have certain foods or drinks while taking the medication. Also know how and where you will go to refill prescriptions.

If you will no longer be living at home, know where you will go if you are having a health problem. What hospitals or clinics are close by? Is there a student health center? Talk with your parents about how your family's health insurance works, and be sure you have a card from the health plan."
Watch Them Fly
They stand tall and proud on stage, that precious, well-loved face among the sea of young humanity. They catch your eye, and the two of you exchange a smile. You feel a lump in your throat, and your vision may be just a bit blurry for a moment. 
You swell with pride as you watch your graduate walk across that stage and accept the final symbol of a childhood left behind. That door closes forever as you pose for pictures and friends and family offer their congratulations. 
Your new adult stands bravely at the edge of a new life. They'll be able to march confidently forward with a plan in mind, thanks to you. 
They're ready to leave the nest; now watch them fly!