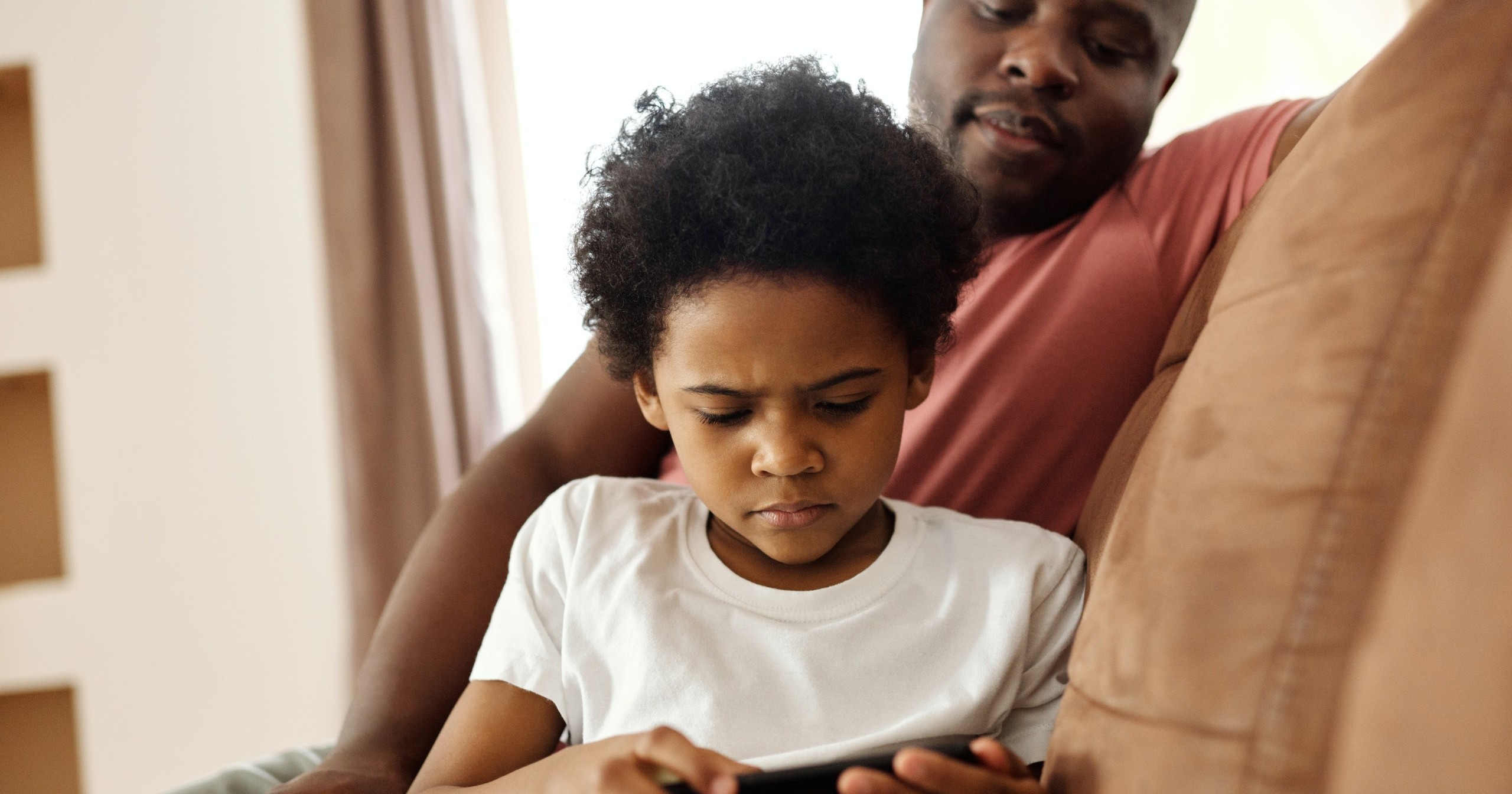 Tammy reluctantly handed her cell phone to her five-year-old daughter in the hopes of filing her taxes in peace. She squinted at figures and clicked buttons as the self-filing program directed her through the process. Tammy glanced toward the living room and noted that Lina was occupied. Maybe she could finish this task without interruption.
Twenty minutes later, Tammy slammed the laptop shut with a resounding "thud" and triumphantly entered the living room. She plopped next to her daughter on the couch with a contented sigh. The next moment brought pure horror to her heart as she realized that Lina had managed to maneuver her way to a side of YouTube that was not age-appropriate for a five-year-old. Guilt washed over her, and she grabbed the phone in a desperate attempt to undo the wrong. 
Parents all over the country have experienced similar situations. We live in a highly digitalized world, where nearly anything can go wrong with a few swift taps on a screen. YouTube, TikTok, and other social media apps can present a lurking danger for children of all ages. Real-time gaming, chat rooms, and even texting have opened a dangerous world. From inappropriate content and cyberbullies to outright predators, children are vulnerable on so many levels. 
How can parents neutralize these threats? Now technology is a part of modern life; children can hardly avoid online exposure and digital communication. Happily, some companies have acknowledged the risks and provided programs and apps to help parents safeguard their children's screen time. 
Free Apps
Keeping your kids safe while they're using their devices doesn't have to be a financial drag! With plenty of free apps available, you can discover the right option to meet your family's screen time needs.
Of all the dangerous portals to the evils of the digital age, internet browsers might rank number one. With access to nearly everything imaginable, the browser represents the master key. Fortunately, the SPIN Safe Web Browser offers you peace of mind, knowing your child has perimeters for their web surfing. 
The company website assures users that their app succeeds at what it's designed to do: "SPIN Safe Browser is a fully-featured web browser with integrated internet filters that even blocks the gray area of websites that are normally good but are prone to bad content."
The app description includes, "Millions of websites filtered and blocked under the following categories:
Prone to Porn

Pornography

Nudity

Unfiltered Search Engines

Proxy & VPN

Drugs

Alcohol & Tobacco

Gambling

YouTube (many videos with mature content exist)"
The app is easy to install and launch, with no configuration, login, or signup required! It's available on Android, iOS, and as a web browser add-on for Chrome and Firefox.
KidLogger is designed to help you track and monitor your child's device usage. Whether you have a PC, tablet, or mobile, KidLogger helps your family pursue safety and boundaries. 
KidLogger allows you to see all of the following on Android, Windows, and macOS:
Your child's PC usage, including how long they were on a device

Which apps your child used 

What websites your child accessed 

What your child wrote to others 
On Android only, KidLogger tracks:
Who your child communicated with (phone, SMS, Skype, Facebook) 

Where your child has gone (phone tracking)

Any photos taken or created 
KidLogger provides specific monitoring, allowing kids to enjoy the wonders of technology surrounded by the protections of hands-off parental guidance, including:
USB drives, CD/DVD usage

Recorded keystrokes

Screenshots

Used files & folders

Most-used applications

E-mail reports
The app is free, with upgrades available. See the app website for upgrade and pricing information. 
"The Parental Control Bar is a free public service that helps concerned parents prevent their children from accessing adult-oriented websites." This introduction from the company's website offers you peace of mind as your kids explore the world. 
Parental Control Bar is specifically for PC or Apple and activates when a child attempts to access the web. The toolbar will verify that the site labels match the approved list on the parental settings before allowing access to a website. You can also manually create a customized list of "permanently allowed" and "permanently blocked" sites in the toolbar settings. 
The Parental Control Bar can be set to both "child mode" and "parent mode," giving everyone in the household appropriate access to the internet. 
Mobicip is a popular parental monitoring app, with over 2 million parents using its features to keep their children safe. This app is geared toward limited screen time, online protection, and parental monitoring, helping you instill healthy screen-time habits.
The app offers a parent/child collaboration feature. This gives your kid access to specific usage stats, the ability to request access to restricted apps and websites, and builds a level of teamwork between parent and child.
This app has free and paid options (as opposed to a free trial and then payment). The free version gives you access to one device with a web blocker and screen lock ability. The screen locker allows you to lock your child's screen when they've broken a boundary or used up their allotted screen time. 
Upgrades are available, including access to multiple devices, app blockers, monitors for all activity and social media use, collaborative features, and an SOS panic button. Mobicip is compatible with iOS, Android, macOS, Windows, Chromebook & Kindle.
Compatible with Windows, macOS, Android, and iOS, Kaspersky offers you flexibility while protecting your children both on and offline. This app includes basic protections with customizable options, allowing your family to keep danger at bay, your way. 
Kaspersky Safe Kids has a free version with limited access to protective features. 
Free Features:
Online content filter

YouTube safe search

App control 

Screen time management
The full version offers additional features such as a GPS locator, real-time alerts, and screen time scheduling.
Paid Apps
While free apps can provide a lot of protection, some paid apps take protection to the next level by proactively deterring danger before it breaches the safety of your child's device. 
From the same company that released SPIN Safe Web Browser comes Boomerang. With the slogan, "Taking the battle out of screen time," Boomerang is specifically designed for families with their children's safety in mind. 
Available on Google Play, the App Store, and the Galaxy Store, this nifty app boasts, "The most unique flexible screen time features. Period." 
Features include:
Reinforced bedtimes

Good apps encouraged

Time limits, with day and app-specific options

Time-outs

Time allotment extensions

24/7 location tracking

App control to block, set time limits, and make exceptions through parent mode 

YouTube search and view history
Additionally, Android users have access to these features:
Word monitoring during texting

Approved list of phone numbers, while unapproved numbers are automatically denied

App download approval/denial 
Boomerang offers you a full 14-day trial with all features unlocked so that you can make an informed decision. After the free trial, your family can purchase the best package to meet your needs. 
With a top-rated porn blocker and parental control software, Net Nanny has been giving parents peace of mind since 1996. The app is compatible with Windows, MacOS, Android, iOS, Kindle, and Chromebook. 
Net Nanny offers a long list of protective features:
Parental controls

Screen time management

Website blocker

App blocker

Location tracker

Parental dashboard

Internet filter on multiple levels, including abortion, gambling, anime, drugs, suicide weapons, death, and gore

Pornography blocker

Alerts and reports

Family feed

Social media protection

YouTube monitoring
Net Nanny is subscription-based and has several plans to meet your family's needs. 
Heralded as "the all-in-one parental control and digital wellbeing solution," Qustodio is a favorite for millions of parents seeking to ensure their children's safety. This app is designed with safety, supervision, and building healthy digital habits in mind. 
Armed with current data and an understanding of the dangers facing your family today, Qustodio offers you a valuable tool for fighting for your children's safety and innocence. 
Compatible with Windows, Mac, Chromebook, Android, iPhone/iPad, and Kindle
Features:
Diversified filter for inappropriate games, apps, and websites

Real-time activity monitor

Customizable time limits for healthy screen habits

Family locate

Detailed reports of online activity
Android Only Features:
Call tracking

SMS tracking

SOS panic button
Qustodio offers you a free trial to allow your family to decide which package fits your needs best. 
Bark is an award-winning app that has helped millions of children avoid potentially dangerous or life-threatening situations. Compatible with iOS, Android, and Amazon mobile devices, Bark gives you the peace of mind that you're looking for. 
The app is backed by research and a collaborative relationship with law enforcement, youth advisors, child psychologists, and digital media experts. 
Features:
Social media monitoring

Text monitoring

Email monitoring

Screen time management

Web filtering

Location alerts

24/7 detection of dangers such as cyberbullying, online predators, adult content, drug use, and potentially harmful thoughts (such as mentions of depression, violence, and suicide)

Alerts when there is cause for concern
Bark offers your family a free trial so that you can make an informed decision about what plan is best for your child's device. 
"Know more. Worry less. That's the power of mSpy, the app that lets you find out what they're up to on their phone and online. And they won't even know you're using it."
This explanation from mSpy is their app in a nutshell. Helping protect users for over ten years, mSpy checks all the boxes. It is compatible with Apple and Android products and takes out the guesswork of protecting your children, all while working in the background seamlessly.
Features:
Call manager

Text tracker

Message reader

GPS location tracker

App and program controller

Screen recorder

Viewer for multimedia files

Internet activity tracker

Reader for emails

Access to contacts and calendars
mSpy understands the difficulties and importance of keeping children safe. This app begins with a free trial and then offers a subscription-based service for your family, with several packages available.
Our Kids Are Worth Protecting
Even if you haven't been as vigilant as you'd have liked in the past, it's not too late to start protecting your children's screen habits. Apps are a convenient option for families determined to keep the internet and screen time safe. 
Our friend Tammy realized her mistake and researched a great screen time filter for her family. She has no intention of allowing the world's dangers to enter her young daughter's safe bubble again. Parents all over America have had the same realization, and tech companies across the globe are answering the call. 
Is your child struggling with an addiction to screen time? Check out our conversation with digital addiction expert Brad Huddleston to learn what you can do in response.