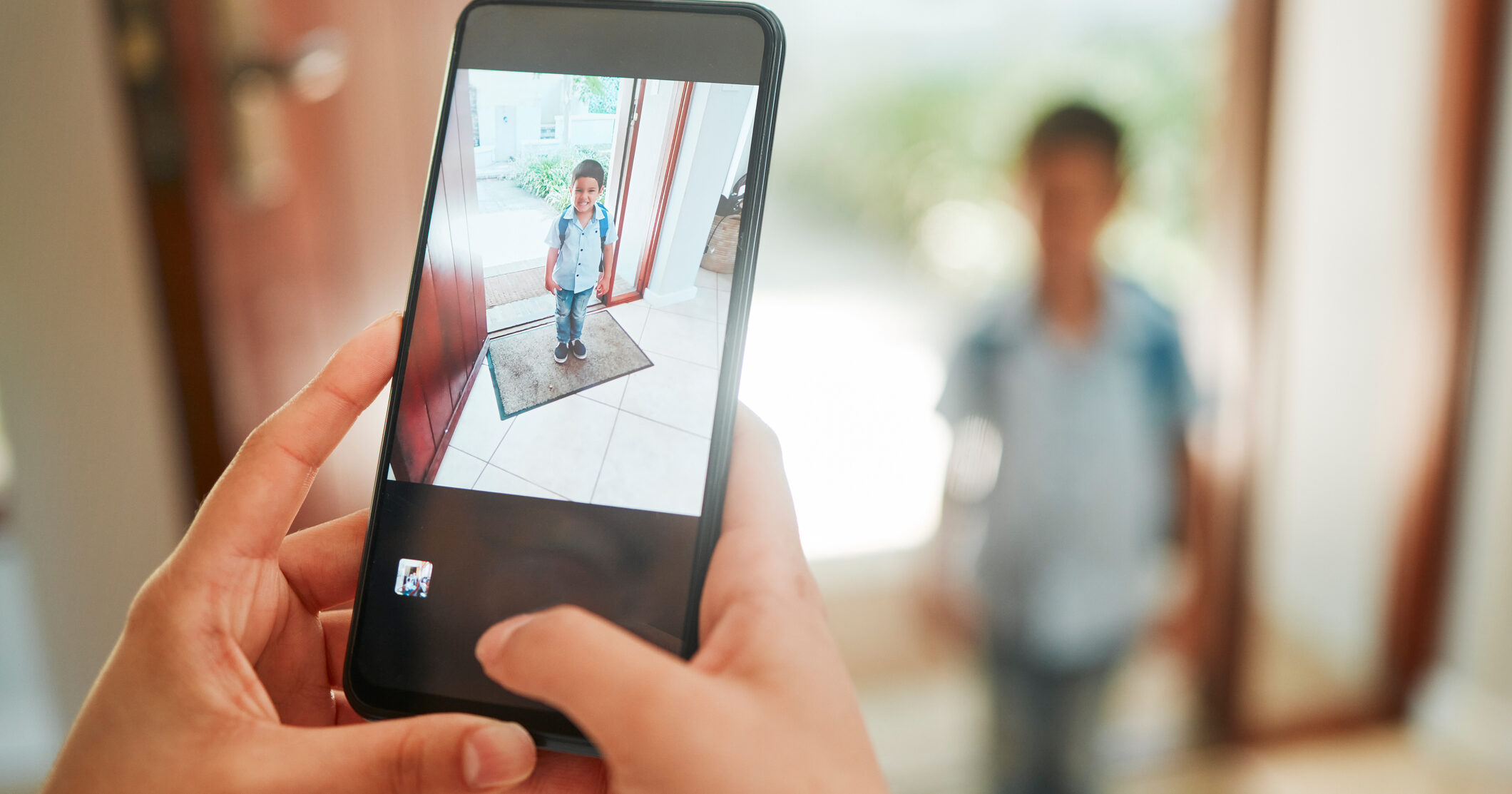 Back-to-school season is here, and for many people, that means a flood of smiling first-day-of-school photos filling their social media feeds. 
But, experts warn about the unknown dangers of posting pictures on social media, which could put families at risk of predators and scammers.
For many parents, like mom Melissa Ramage, posting first-day-of-school photos is a fun tradition. It's a way to commemorate the day and see how children change each year. Ramage said she uses a chalkboard to indicate what grade they're in. But, she said she's mindful of what she posts, and advised other parents to do the same.
"I made sure to get one [chalkboard sign] that didn't have a lot of info on it on purpose," she said. "Kept it simple with just name, grade, age, what they want to be when they grow up, and what's something they love. I did not want one with school or teacher's name on it."
It's a good idea to keep a child's school or teacher hidden from the public, one sheriff's office in Florida recently posted. But, the office recommended not sharing personal interests, either, because it could be a way for predators to lure children.
Personally identifiable information should also not be present in the photos, such as the child's height, weight, age, and hobbies, added Donna Rice Hughes, President and CEO of the nonprofit Enough Is Enough. Hughes clarified it's okay to say the grade, but not to mention the school. She said that there should be no indication of where the child lives in the photos, such as a street name or the front of a house.
While parents have the best intentions when posting photos, Hughes said that's not the case for everyone else on social media. "It's important because…bad actors…including predators, traffickers, bullies and any type of identity thief…. we don't want any of these bad actors to be able to identify where that child is and how to be able to get to that child," she said.
According to Child Crime Prevention & Safety Center, there are roughly 500,000 online child predators that are active every day. And in 2020, the FBI had 365,348 reports of missing children in the United States.
Personal information shared on social media could also be used by hackers to guess passwords. Data breaches hit an ultimate high this past year of 1,862 instances, as shared in the Identity Theft Resource Center 2021 Annual Data Breach Report. That was a 68% increase from 2020.
Child psychologist, Kimberley Bennett, PsyD, understands why parents want to share online. It can be a way of celebrating the moment and sharing it with loved ones far away. However, Bennett said that a child's "digital footprint" may not be taken into consideration, meaning they could have hundreds of photos and videos online without their knowledge. A digital footprint can be permanent and have long-lasting effects on someone's reputation. It can also be difficult to control since things shared in a private group online can leak to other places.
There's also a growing concern about oversharing photos of children on social media, or what's known as "sharenting," according to Yaron Litwin with the parental control app Canopy. For instance, a 2020 U.K. study found that parents share an average of 1,500 photos online of their children by the time they're five years old. 
Additionally, Litwin believes it's important that parents talk to teens about the dangers posed online, especially with "developing and widespread ones like sextortion and AI-generated deepfakes." "Sextortion" means threatening to expose explicit images of an individual, either in exchange for more explicit images or money. And an Artificial Intelligence (AI) deepfake could mean editing someone's likeness onto something pornographic.
Experts agree that it's critical to talk with kids about internet safety and that parents should make kids feel safe to talk with them. They say screen time should be limited and monitored, even if kids are using a school-related app, and parental controls should be installed on devices. Experts advise checking school-issued devices and learning the school's internet policy and procedure. 
As for posting back-to-school photos, experts recommend parents only share what they're comfortable with a stranger knowing. They say to keep things as private as possible, such as limiting posts to family and friends and avoiding hashtags. But, experts add the caveat that photos can still leak from private groups. 
---
Wondering how to keep your kids safe online? Here are ten apps to keep your kids safe during screen time.