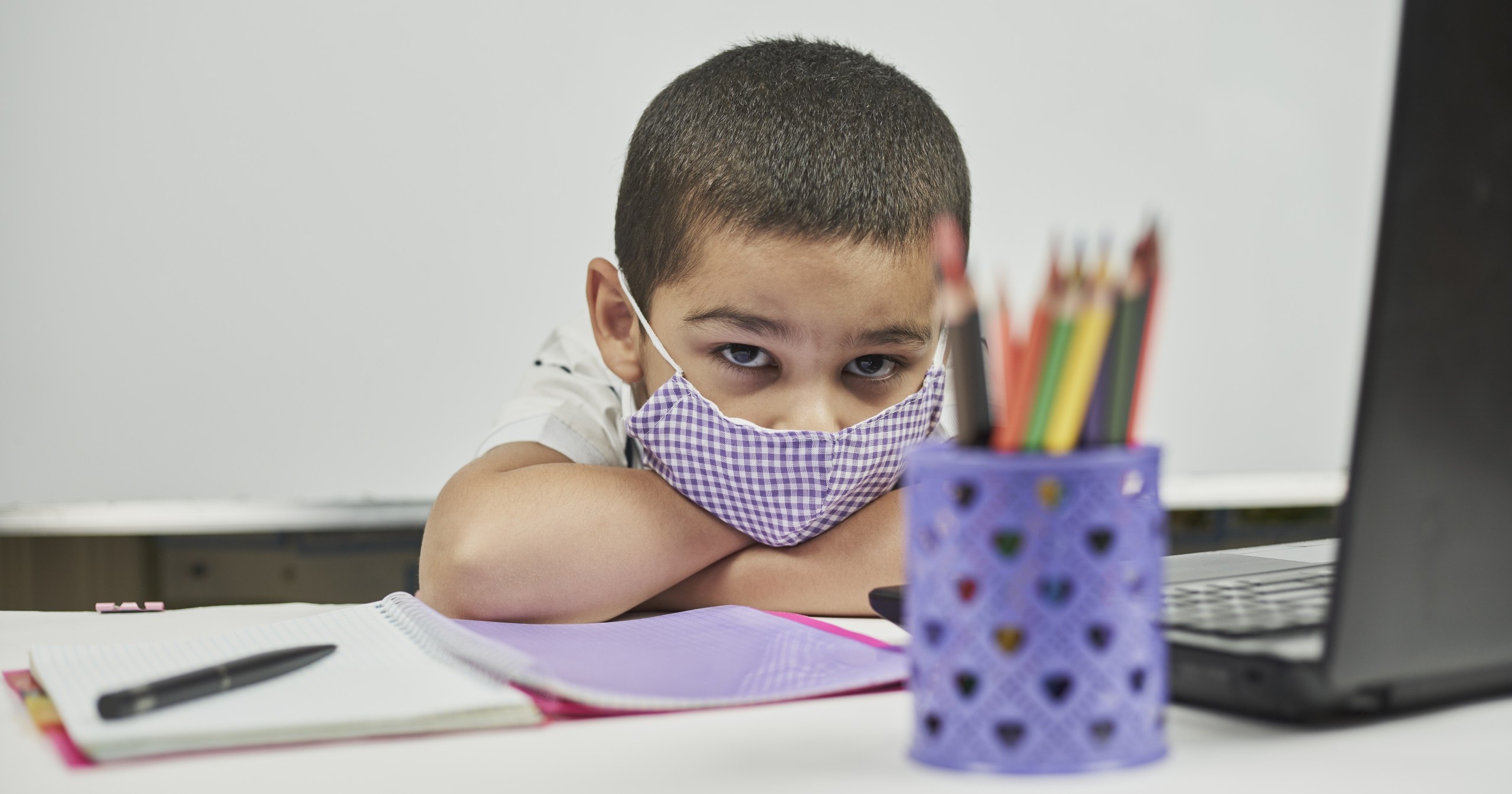 New reports have confirmed what several educators warned about and what many parents were afraid of: students suffered significant learning loss during the school shutdowns from COVID-19, and the long-term consequences on students remain to be seen.
The Center on Reinventing Public Education (CRPE) just updated information on their studies that sought to discover how students faired after the pandemic and school closures. This year's report was meant to build upon CRPE's previous studies in 2021 that covered how students' test scores were influenced following COVID-19, how students' mental and emotional health was affected, and how students with disabilities were impacted. 
"This year's report, based on 23 studies published since last July, offers even stronger evidence of the pandemic's negative consequences for student growth and development," the study found.
One of the key findings of the report was that generally, children on all grade levels suffered from major learning loss. It seemed that for each month students were learning remotely, they fell farther below grade level. Especially, children seemed to suffer more in math than reading.
The research also showed that children suffered the most during the 2019-20 academic year, but there were still learning losses during 2021-22. For instance, a study from Ohio showed that third graders were four to six months behind on average in reading during fall 2020. In fall 2021, progress was made, but students were still a month and a half behind.
Additionally, the data indicated that inconsistent school attendance appeared to hinder learning progress. In other words, many schools were plagued with chronic absenteeism, which would have made it difficult for students to make up for what they had missed.
To learn what else the researchers found, read the full report here.
States have recently reported corresponding information with CRPE's findings, such as Connecticut, Maryland, Minnesota, and Virginia.
The superintendent for Greenwich Public Schools in Connecticut noted how their students have experienced learning loss—but it wasn't as severe as in other places since they were some of the first to return to in-person learning, which coincides with CRPE's report.
"We feel like we've done really well, and we're not seeing what other districts are seeing across the country… But we're not having that same discussion here in Greenwich because we were open," said Superintendent Toni Jones.
However, in Virginia, students suffered from learning loss, which was supposedly exacerbated by Virginia having lowered its academic standards.
"The bottom line is that in-person instruction matters," Virginia Superintendent of Public Instruction Jillian Balow said in a statement. "When we compare the 2021-2022 data with achievement in 2020-2021—when the majority of our students were learning remotely or on hybrid schedules—we can see the difference our teachers made once they were reunited with their students in their classrooms."
CRPE's report acknowledged that the impact of COVID-19 will not be immediately clear—but nonetheless, there will be challenges to overcome.
---
What do you think about the results found in the Center on Reinventing Public Education (CRPE) report?