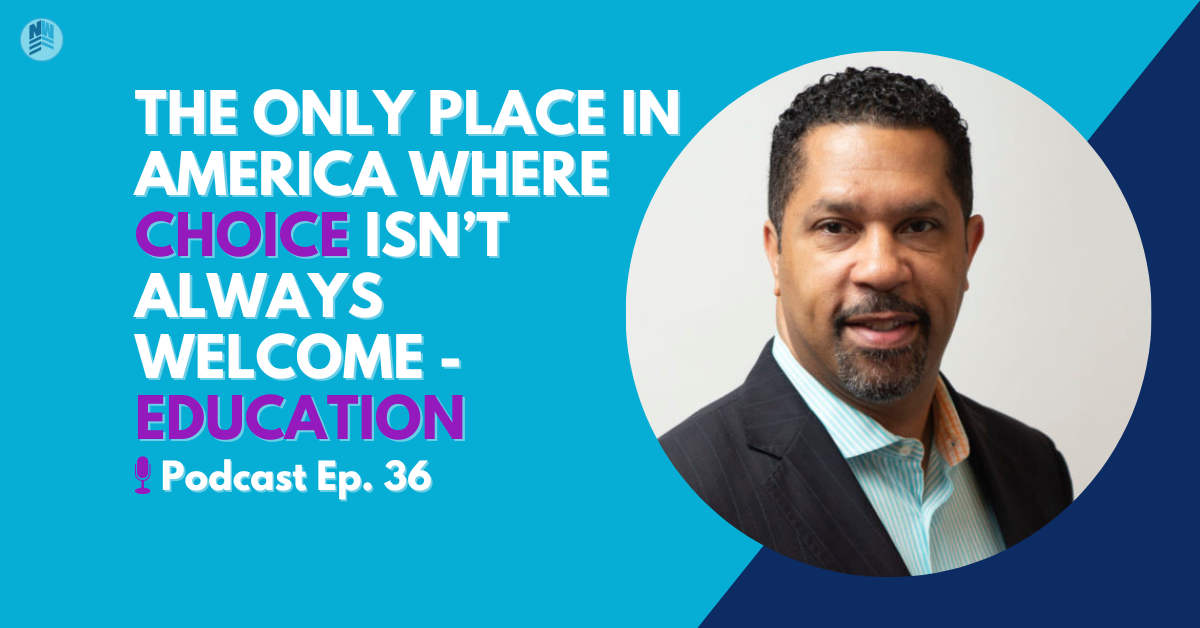 The Only Place in America Where Choice Isn't Always Welcome:
Cracking the code to educational freedom in America – With Guest Michael Benjamin
The public school system practically has a monopoly on education. But freedom of choice is written into America's DNA. Shouldn't parents have a choice in education too then?
Educational freedom takes a lot of work to secure, and Michael Benjamin isn't afraid to do it. Over the past decades, he has served children in southern parts of the U.S. as he's fought for school choice and helped create programs that assist low-income students get the education they need. His work as a choice-advocate has spurred on generational change and growth. 
"Any decision that is made for a student to be in a school, other than the school that's assigned to them by their zip code, is exercising choice. Whether you use your own money or taxpayer dollars." — Michael Benjamin, co-founder of Step Up For Students
Today, Michael discusses:
How he went from an Ivy League education to working with young people in some of Florida's most crime-ridden neighborhoods

The importance of parental involvement in childrens' education, even when the busyness of work and family seems to get in the way

What "school choice" means and how it's really all about choosing an educational path that's right for each individual child, and why he believes the current education system is so broken that it's become a "system that is more persistent about preserving itself than reaching our children"

The negativity surrounding Education Savings Accounts (often called ESAs or school choice vouchers) and the problem with teacher's unions 

A rewarding moment he experienced in his career that showed him that the effects of a good education, even among low-income families, can be multi-generational 

How you can pitch in to support good education options
If you like what you're hearing, stay tuned for our next episode on The State of Education with Melvin Adams.
If you'd rather watch the video version of our podcast episodes, subscribe to our YouTube channel to get notified every Wednesday when new episodes launch. Here is today's conversation with Michael:
RESOURCES MENTIONED ON TODAY'S EPISODE:
Michael helped co-found this extraordinary foundation that helps K-12 students from all backgrounds get scholarships they need: Step Up For Students.
Visit the American Federation for Children, where Michael is Senior advisor in Florida. This organization helps "fund students, not systems" and gives kids their choice of K-12 education.