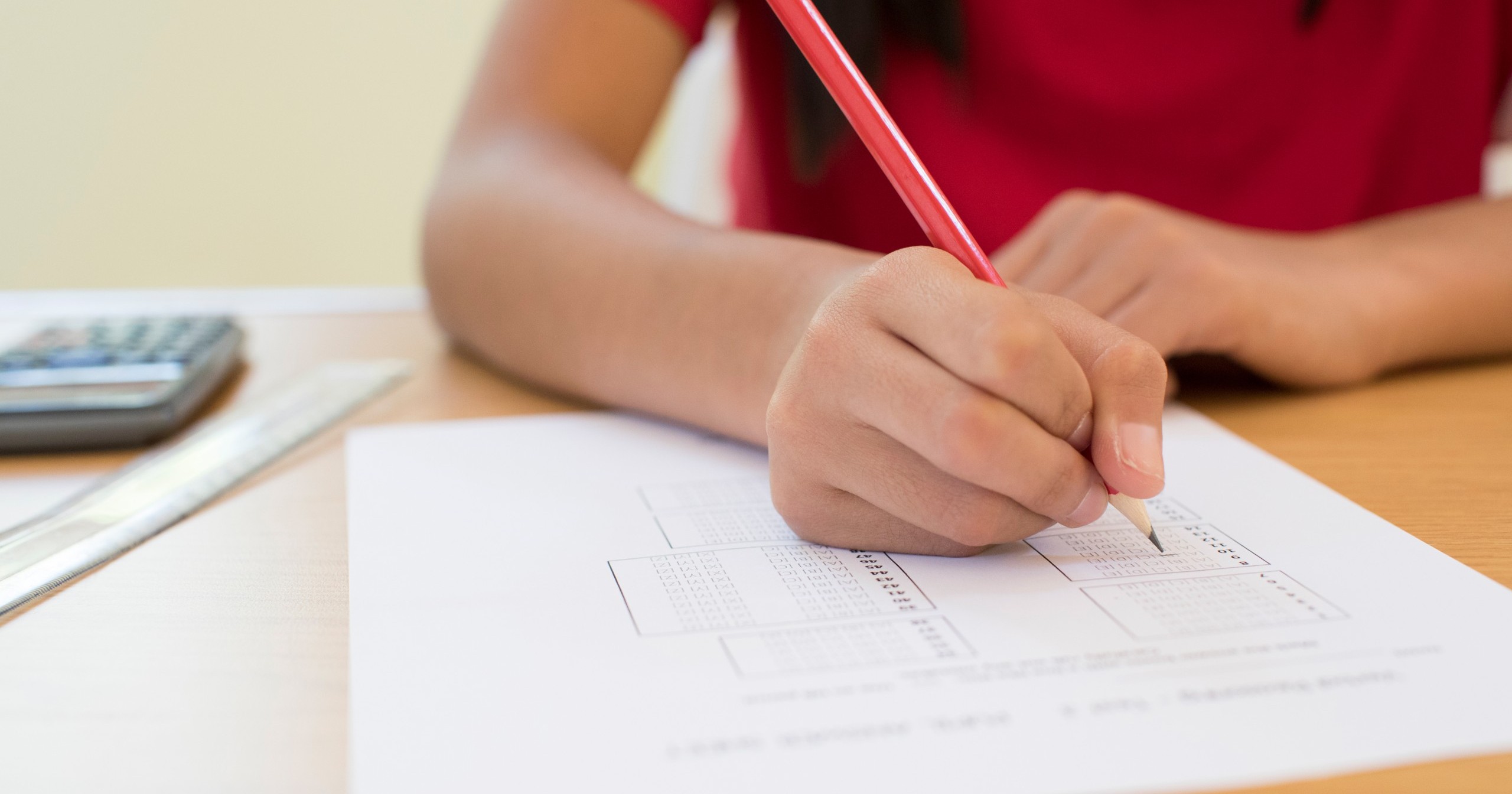 Student test scores experienced the largest-ever decline in math along with alarmingly low levels in reading, according to a recent study released by the U.S. Department of Education.
The National Assessment of Educational Progress (NAEP), also known as the Nation's Report Card, provided the most in-depth look so far into how students fared after the pandemic. This was the first national assessment of student progress in three years, and it showed the greatest decline in math scores amongst fourth and eighth-grade students since the program's first trial run in 1990.
The NAEP test, which is overseen by the National Center for Education Statistics, a part of the Education Department, is administered to hundreds of thousands of students across the U.S. about every two years. The assessments found that between 2019 and 2022, fourth-grade students dropped an average of five points in math scores, whereas eighth-grade students lost an average of eight points.
As for reading, though, both fourth-grade and eighth-grade students fell about three points.
"It is a serious wakeup call for us all," explained Peggy Carr, National Center for Education Statistics (NCES) Commissioner. "In NAEP, when we experience a 1- or 2-point decline, we're talking about it as a significant impact on a student's achievement. In math, we experienced an 8-point decline—historic for this assessment."
For reference, researchers equate a 10-point increase or decrease to about one year of learning.
Aside from the scores, the center has three categories of achievement that students could fall into: basic, proficient, and advanced.
This time, more students scored below the basic level. A quarter of fourth-grade students were considered below the basic level on the math assessment, which was a 6-point increase from 2019, whereas 38% of eighth-grade students were below the basic level, which increased from 31% in 2019.
In reading, the number of fourth-grade and eighth-grade students scoring below basic had both increased by three points.
Additionally, some parents may not be aware of how far their children are behind. A survey conducted by the nonprofit Learning Heroes found that most parents believe their children are performing at or above grade level in math and reading.
"Every student has the right to be taught to read, but we failed at that," said parent Sonya Thomas, Executive Director of parent advocacy group Nashville PROPEL. "That's creating social emotional problems. That's creating workforce problems. That's creating life and death problems."
Peggy Carr said more research is needed to assess how students' scores were truly impacted, such as how big of a role certain factors like the pandemic, bullying, and teacher shortages might have had.
"The results show the profound toll on student learning during the pandemic, as the size and scope of the declines are the largest ever in mathematics," said Carr.
Carr went on, "The results also underscore the importance of instruction and the role of schools in both students' academic growth and their overall wellbeing. It's clear we all need to come together — policymakers and community leaders at every level — as partners in helping our educators, children and families succeed."
However, on perhaps a more uplifting note, NCES discovered that 50% of teachers were either "quite" or "extremely" confident they could help students overcome learning loss.
The NCES report is based on assessments from over 220,000 eighth and fourth-grade students in all 50 states in about 5,000 public and private schools all over the country. The tests were administered between January and March 2022.
---
What do you think about the results of the NAEP test?