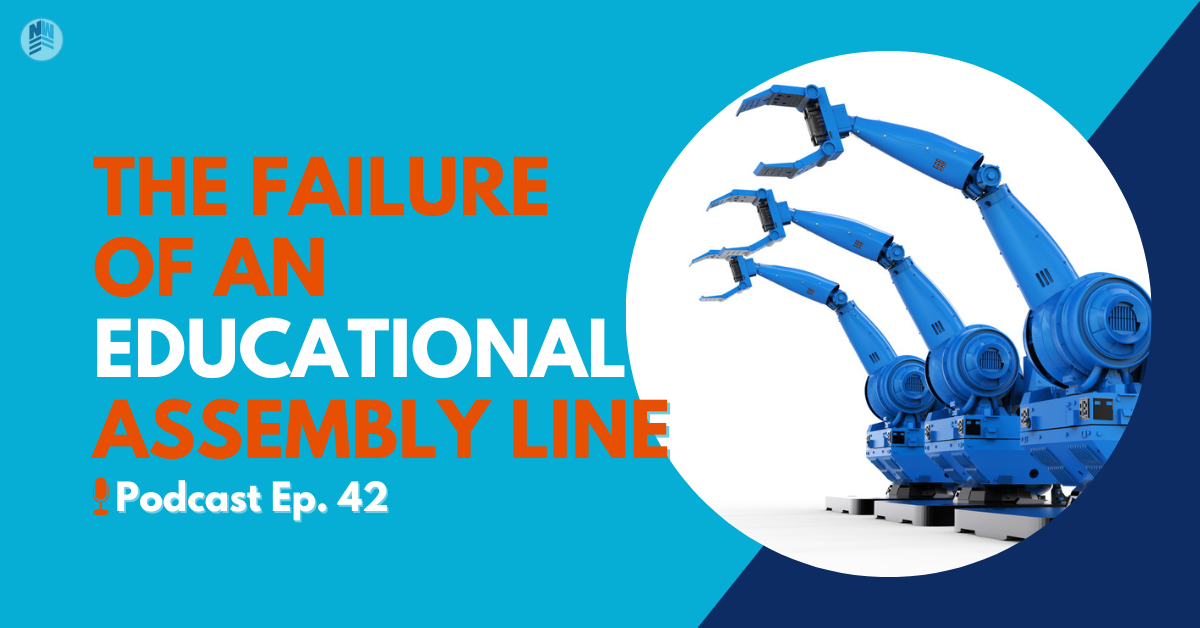 As it turns out, "one size fits all" actually fits none.
The math doesn't add up—failing students doesn't equal success. As we conclude our interview with Steve Newman, Melvin asks tough questions about how policy makers view school budgets and who the "assembly line" education system is leaving behind. Failing grades create battle lines, and Steve shares how he feels that lost accountability is creating space for the government to use schools as a social experiment, a veritable lab for social change. On the small scale, he expounds on how school districts can define their own social justice "truths." He concludes with a passionate exhortation for citizens to encourage their leaders who are taking action. 
"I'd really like to see us put aside the barriers we have around education—the idea that a monopoly is the only way to work it—because kids learn differently." — Virginia State Senator Steve Newman
In today's episode, Melvin and Steve also discuss:
Loss of accountability in the school system and the consequences, including a lack of testing and grading and creation of a situation where parents don't know what their kids are learning (or if they're learning anything at all)

The impact policy has on all schools; not just public schools, but also private, charter, and home-schools

The rise and fall of homeschooling in Virginia 

Making sure children have access to every school option, because every child learns differently

The complications Virginia faces with charter schools, school choice vouchers, tax credit, and more

Finding balance in testing policies: too much testing creates a "factory" setting, where teachers "teach to the test." But no testing equals no accountability, which is just as devastating to a child's education

Virginia's recent decision to scale back math education and basically do away with higher level math

The Left's determination to put every young person in a box and how we can push back with the idea that we aren't all equal in our strengths and abilities, but we should all have equal opportunity 

Practical advice on how parents and teachers can show up and make a difference in children's education
If you like what you're hearing, stay tuned for our next episode on The State of Education with Melvin Adams.
If you'd rather watch the video version of our podcast episodes, subscribe to our YouTube channel to get notified every Wednesday when new episodes launch. Here is today's conversation with Steve Newman:
RESOURCES MENTIONED ON TODAY'S EPISODE: