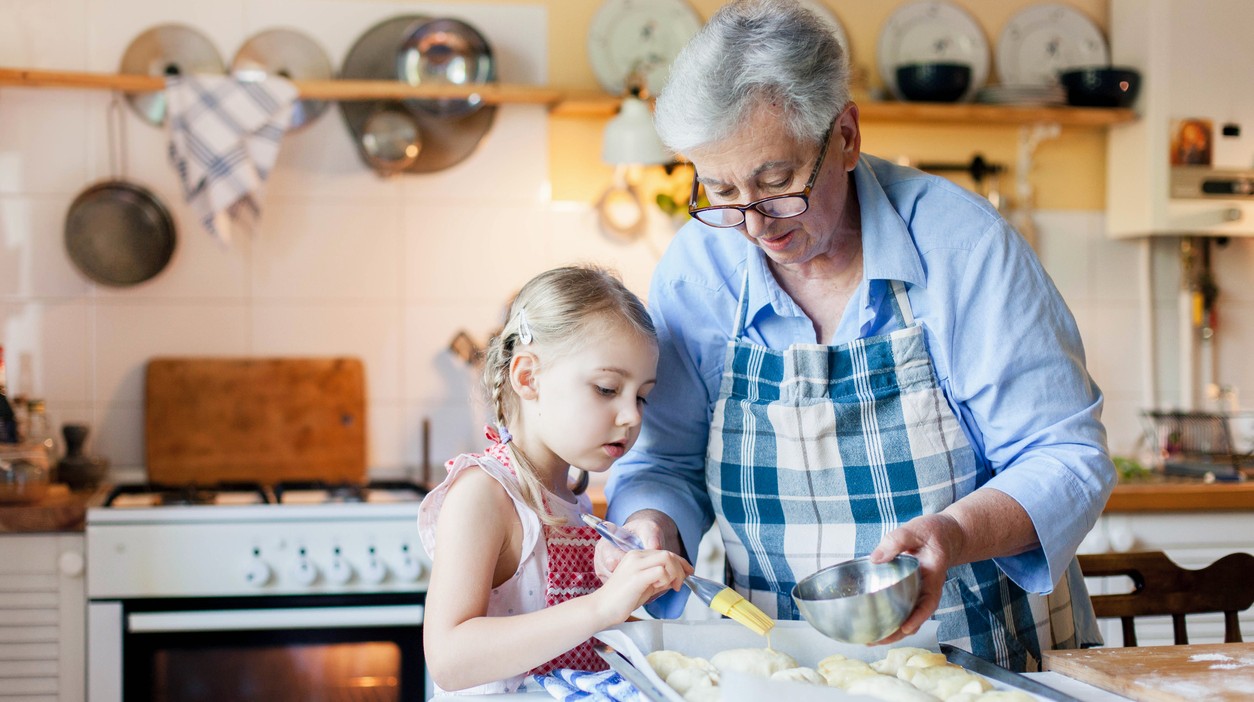 "Nobody can do for little children what grandparents do. Grandparents sort of sprinkle stardust over the lives of little children."

– Alex Haley
As grandparents, you love your grandchildren more than life itself. There's nothing quite like the joy and astonishment of watching your grandkids learn and grow. 
The Christmas season is a prime time for you to exhibit your love through gifts. But what makes the perfect gift? 
There are always fun toys with lots of noise and flashing lights. Are they the best choice? Parents often despise these types of gifts, as they are demanding, loud, and often wear out quickly. Toys like these also don't hold children's attention long-term. 
What about useful gifts? Historical non-fiction or a new set of dinnerware might make Mom and Dad happy, but most kids will probably feel let down when they open these gifts. 
Happily, many gift options are helpful, educational, fun, parent-approved, thrilling for the kids, and satisfying for grandparents to gift! 
Whether you're on the prowl for a completely new take on gift-giving or looking for some insights on toys and more conventional gifts, you've come to the right place! Check out our list of fun and educational gifts for the grandkids this Christmas season! We've even organized it by theme and age-level for maximum ease.
Gift an Experience
A few years ago, I had a two-year-old and an infant with too many toys around my home. I was tired and fed up with the miniature pieces accidentally getting stepped on and the large-sized items littering my living room. Then, Christmas came around, and I dreaded the expected onslaught of additional toys. 
When my parent's gift for the kids arrived in the mail, imagine my surprise to find they had gifted our family an annual membership to the local zoo! For the next year, their gift kept the kids happy and learning and gave us all countless hours in the fresh air. 
Gifts don't have to be limited to items. A great way to offer your grandchildren joy, fun, and even education includes sending them an experience. You can often cater the experience to an interest the child already has, such as art, music, or cooking. 
Here are some experience ideas, but you can be as creative and wild as you'd like! Remember that a gift can be a one-day experience or a whole year of fun:
Zoo

Science museum

Rock climbing

Trampoline park

Ice or roller skating rink

Music lessons

Cooking classes

A behind-the-scenes experience (orange juice factory, ice cream factory, a local dairy farm, a local supermarket, etc.)

Art or pottery classes

A creative writing course

Horseback riding lessons

Ballet, gymnastics, or martial arts classes

A local fine arts concert
Gifting an experience is one of the most memorable and constructive ways to spread joy this season!
For many children, having their grandparents involved doubles the enjoyment! Gifting an experience with yourself as a ride-along, or even the primary adult, can enhance the fun. 
Gift Your Time
Along these same lines, you can gift yourself and your time. You and your grandchild can enjoy time together working on a project or heading to a specific destination with endless possibilities. Offering yourself allows you to spend time with your grandkid and is also extremely easy to individualize to particular children. 
Here are a few suggestions to get your creativity flowing in this direction! And an added plus? They are all educational by nature or offer a prime opportunity to sneak that constructive instruction in without the kiddos being any wiser:
A trip to the library together

A Saturday (or all summer!) at the local Farmer's Market. 

Building a tree house or a fort 

Preparing for and completing a craft or art project together

A day visiting local historical sites

A trip together to the bookstore (don't forget that new book and specialty chocolate bar!)

A fishing trip together

An afternoon gardening

A day cooking or baking their favorite dishes or desserts

A day collecting rocks and tumbling them 

A day hike, keeping a nature journal, or pressing flowers you collected together 
As a child, nothing meant more to me than an adult that I loved taking the time to be with me one-on-one for an extended period of time. It might seem simple, but a fun experience with their grandparent(s) might be precisely the gift your grandkid needs!
Now the Toys
(Please note: we do not get any ad revenue from the following links. Our staff just really like these toys and wanted to share them with you!) 
For the Wee Ones
If an experience or your time isn't possible due to distance, time, or simply not your thing, that's ok! There are literally countless toys on the market that are fun, intriguing, and constructive for developing minds and busy little hands!
When you start shopping, remember that many toys are marketed as "educational," but which ones are best? Education.com offers these qualities to look for in the toys you're considering!
Match the child's interests, abilities, and age group

Open-ended play.

Education.com explains this concept

, "Open-ended toys like blocks, builders, building bricks and arts and crafts materials…can be used over and over again—

and

in different ways. In a very real sense, these toys can grow with your child."

Encourage imagination and pretend play

Promote social skills and collaborative play

Encourage real-world exploration

Involve math skills or language development
Some other qualities to look for, especially for very young children, include sensory engagement, comparing, sorting, problem-solving, letter and number identification, and cause and effect. 
Below are some of our top picks:
Five to Twelve
If your grandkids are beyond infanthood or the toddler years, the market has plenty for them! Remember to check potential gifts for their age and developmental requirements. Check these options out:
The Teens
Teens can be challenging to buy for. But with a bit of creativity, you can shock the socks off your grandteens with these enjoyable but mentally stimulating gifts!
Gifts That Keep Giving
The best kinds of gifts are the ones that last — either physically or figuratively. When a gift imparts knowledge, skills, or an experience, the impact can last for years. So, when you're shopping for your grandchildren this Christmas season, remember that your gifts can make a life-long difference.