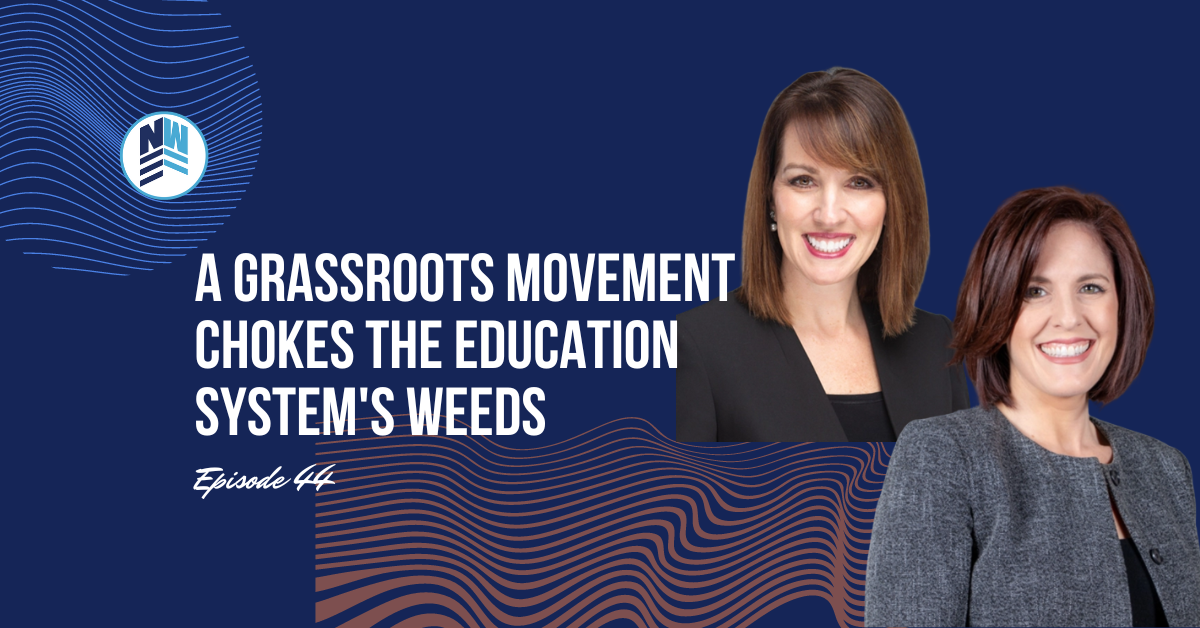 Do you ever feel alone in your desire to make change in our society?
Well, ironically, you're not alone in feeling alone; we all feel that way sometimes. And also, you're not actually alone. Did you know that there are over 100,000 parents across America who are actively engaging with the school system? Our guests on The State of Education today are the cofounders of Moms for Liberty—a grassroots organization whose momentum has washed over the US, fueled by a desire to stand up to the government on behalf of our kids. Today, Melvin gathers valuable insight from Tina Descovich and Tiffany Justice that unifies, educates, and empowers you to be part of that movement! 
"We understand very clearly that parents are the last line of defense against government intrusion into our personal lives." — Tina Descovich
Here's a quick rundown of today's discussion:
How Moms for Liberty was born out of two school board member's desire to bring parental rights back into the federal school system

How quickly the grassroots org spread across the country, starting, surprisingly, in New York after the first few meetings in a restaurant in Florida

Moms for Liberty's mission to "save America by unifying, educating, and empowering parents to defend their parental rights at all levels of government" 

Tina and Tiffany's belief that parents are the "the final line" in the war for education and that the government should not have authority over medical, moral, or religious decisions

Parent's fundamental rights to make decisions for their children and how COVID-19 helped parents realize those rights have been compromised

The new  surge of parents who want to run for school boards and Tina and Tiffany's own experiences serving on boards in Florida

 An overview of Moms for Liberty first annual summit, which Melvin Adams attended

A word to parents, grandparents, and others who want to get involved and engage the system
If you like what you're hearing, stay tuned for our next episode on The State of Education with Melvin Adams.
If you'd rather watch the video version of our podcast episodes, subscribe to our YouTube channel to get notified every Wednesday when new episodes launch. Here is today's conversation with Tina Descovich and Tiffany Justice:
RESOURCES MENTIONED ON TODAY'S EPISODE: