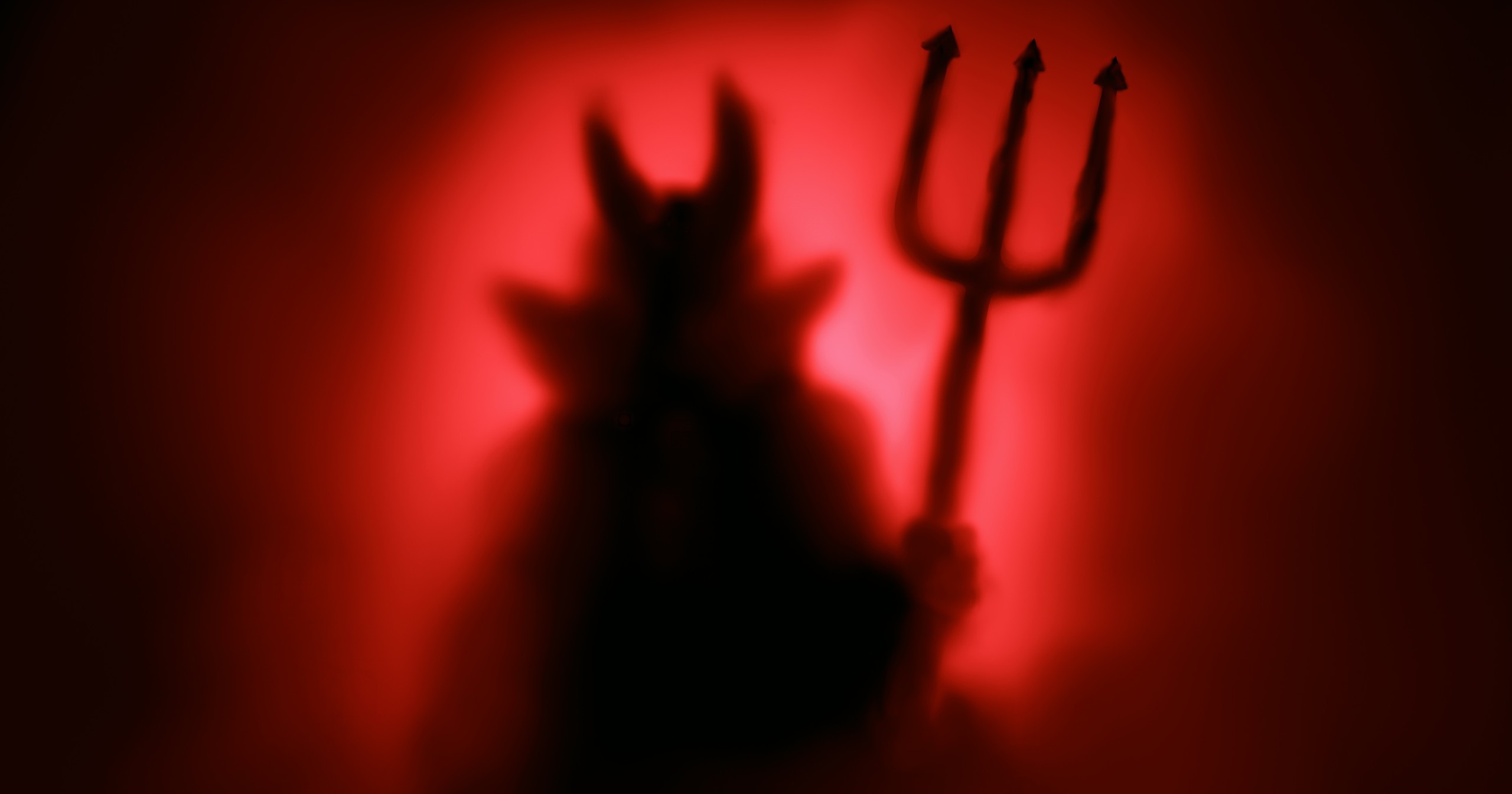 The town of Chesapeake, Virginia has recently been embroiled in controversy over the potential arrival of an after-school Satanist club in an elementary school.
Yesterday, though, concerned citizens and parents got to express their opinions at the Chesapeake School Board meeting for the arrival of the club at B.M. Williams Primary School. Board members listened to hours of public comment, both in favor and against the club.
"They [the club] wants to protect kids from worldly horrors, yet this is on their site," said one parent, referring to a drawing of a frightened-looking family with "666" on their foreheads. "I don't know, when I was seven or five, that would've scared me."
"Children at that age…they look for adults for guidance," said another parent. "We set the tone, and they model the behavior that they see. I am very disappointed."
However, the club's campaign director, June Everett, maintained that they do not worship Satan.
"We are not demons, so we do not believe in demons, because neither exist," said Everett. "Our beliefs are not evil."
The Satanic Temple (TST) announced the planned arrival of its After School Satan Club (ASSC) at B.M. Williams Primary School after the Good News Club was set to come. The Good News Club is part of the Child Evangelism Fellowship (CEF), whose mission is "to evangelize boys and girls with the Gospel of the Lord Jesus Christ and to establish (disciple) them in the Word of God and in a local church for Christian living." 
It was that very mission that inspired June Everett to get involved with TST, especially after her son had been reportedly bullied by students from the Good News Club for not sharing their beliefs.
Everett, who is also an ordained minister in TST, said the club "fosters creativity and projects [that] are often designed to benefit the community and promote empathy," and it is "a constructive and positive alternative to other religious after-school clubs that often glorify fear and indoctrination."
"Regarding parents who are upset about the club, I would like them to know that we are here because we have worked with educators to develop an after-school program that is engaging and fun and helps young minds grow and thrive," Everett continued.
Everett resubmitted an application for the club to be on school grounds after the initial sponsor withdrew due to "the heightened emotional situation in our city" following the mass shooting in Chesapeake.
The ASSC claims they do not believe in Satan; rather, he is an "imaginary figure" that's representative of fighting for "justice and humanity."
Yet, senior fellow for education studies at Family Research Council, Meg Kilgannon, isn't quite buying it.
Kilgannon said, "They are trying to provoke. Schools, especially in rural areas, rent school rooms as meeting space on weekends. A big part of that income is from churches. So the Satan club wants to be rejected so they can say, 'If you reject our church, you can't rent space to any church.' It's no surprise that evil is coming from a group devoted to Satan, or that their attack is directed at children and the [Christian] church."
Despite the ASSC working in direct opposition to the Child Evangelism Fellowship (CEF), the Chairman of the Virginia Tidewater Chapter, Stephen Mannix, believes in ASSC's right to be on school grounds. Mannix thinks the arrival of ASSC could start a bigger discussion over the First Amendment and people's right to worship freely.
"At the end of the day, we want folks to be able to express their views, whether you're nontheistic, theistic, or somewhere in between, and have a place to walk out your front door and have a place to talk about your beliefs, whatever they may be. Parents should make the decisions on these clubs," said Mannix.
On its website, the ASSC says they "will only open a club if other religious groups are operating on campus." Everett said that the club only comes to a school if they have been invited.
The school said that more time is needed to review the club's resubmitted application and conduct a safety assessment.
---
What do you think about the After School Satan Club? Should such a club be allowed, even if it works in opposition to religious clubs?