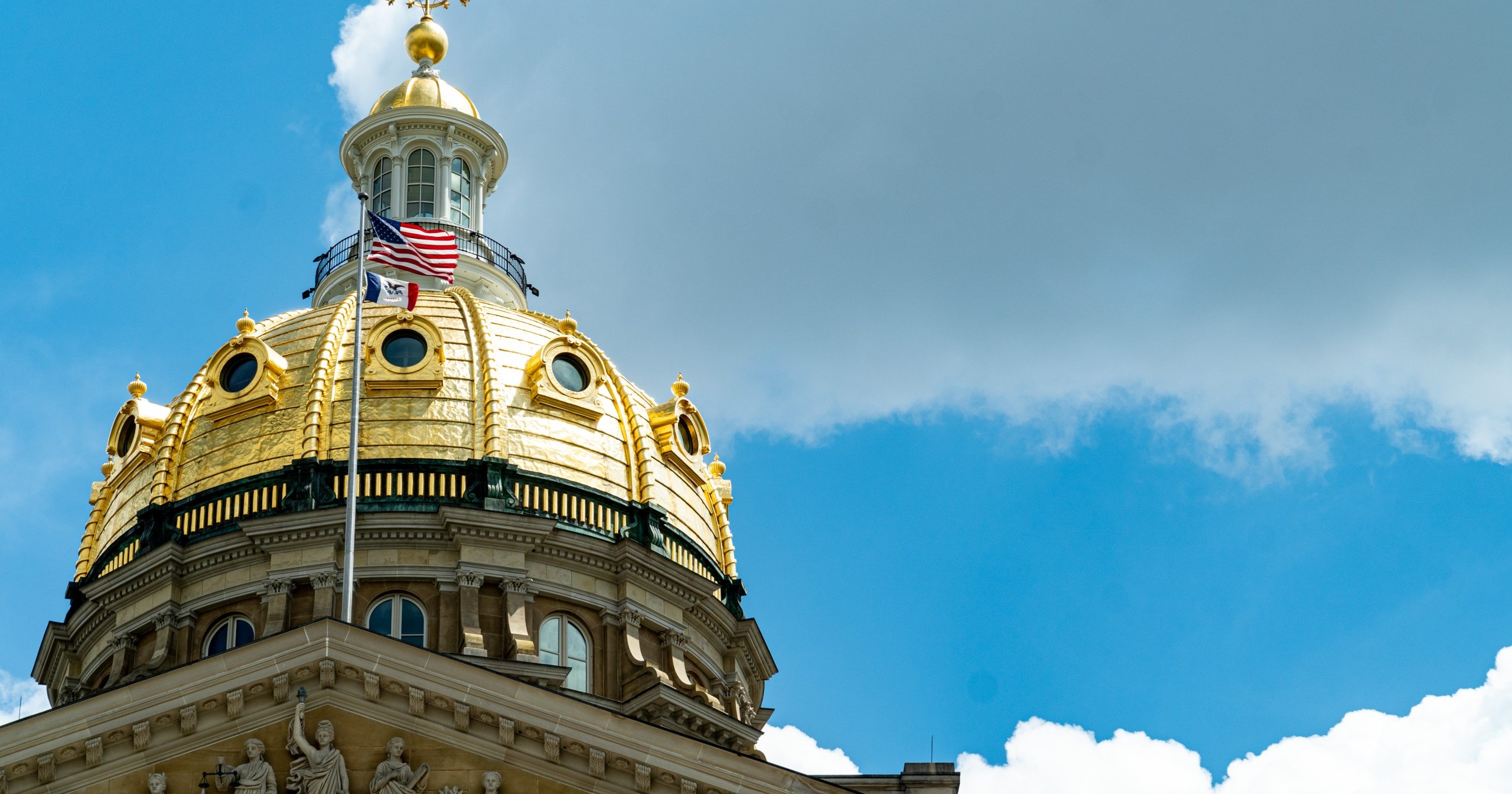 Iowa's statehouse was recently overflowing with people who wanted to express their opinions on the new school choice bill that would eventually allow every parent to use state taxpayer dollars for private schooling.
On Thursday, just a few days after Governor Kim Reynolds announced her education agenda in her Condition of the State, an Iowa Senate panel moved to advance the governor's school choice bill. Iowa's Senate Education Subcommittee Hearing this past week was the public's first opportunity to weigh in on the bill. Dozens spoke during the comment period, and after it ended, many more were still lined out the door and hundreds waited to speak online.
The school choice bill is aimed to give Education Savings Accounts (ESAs) to every Iowa family who decides to send their child to private school instead of their district public school. The state will allot $7,598 to the ESA, which is the same amount that Iowa spends per student in funding.
During the hearing, Amanda Atkins, an opponent of the bill, raised concern about public schools losing funding as a result of the ESA program.
"As proposed these would allow $7,500 per pupil per year to be used for private school tuition. This is $7,500 that can be used to purchase supplies, train teachers, hire school counselors, field trips, make schools safer or any number of the things that benefit all students in the district," Atkins said. "Instead ESAs take that money and use it for one student's benefit."
Justin Hollinrake, a public school graduate in Iowa, brought up the potential negative impact on rural communities.
"With how many schools have shut down, with how much rural consolidation there has been, ten years from now is public school even going to be an option?" Hollinrake asked. "Will public schools even be open? Will private school be the only option?"
However, Arlene McClintock believes such legislation is necessary since private education was not an option for her family growing up.
"One of the things that parents want to be able to provide for their kids is a safe learning environment," said McClintock, who is also the director of Hispanics Aligned for Choice in Education Reform. "That's something that I wish that I had had growing up and it's something that I want to provide for my children as well."
A former local school board member in Iowa, Samantha Fett, also shared her support of the bill, saying how it will be a positive thing for both private and public schools.
"We spend 56% of our total budget on public education and somehow [the] perception is that public schools are underfunded. Based on that number, I disagree," Fett said. "The governor said in her speech that other states do better with less. School choice will not defund public schools. This is a win-win for both entities."
In the first few years of the program, kindergarten and low-income students will receive first priority. After three years of the program, ESAs would be available to all K-12 students.
Reynolds' office estimated that about 14,000 students are eligible for the program in the first year, which would cost $106.9 million. The governor also proposed a 2.5% increase in funding to assist public schools. Districts will receive $1,205 to compensate for each student who transfers to private school. Additionally, public schools will receive new funds for students in the district who already attend private school and use ESAs.
As for what's next, the bill passed through the subcommittee hearing on Thursday, but it must pass the Senate Education Committee, and it still needs a Senate vote. Then, a similar process would need to happen in the state House. The next public comment period will be on Tuesday in front of the House Education Reform Committee at the state's Capitol.
---
Learn more about the financial impact of school choice on public schools.