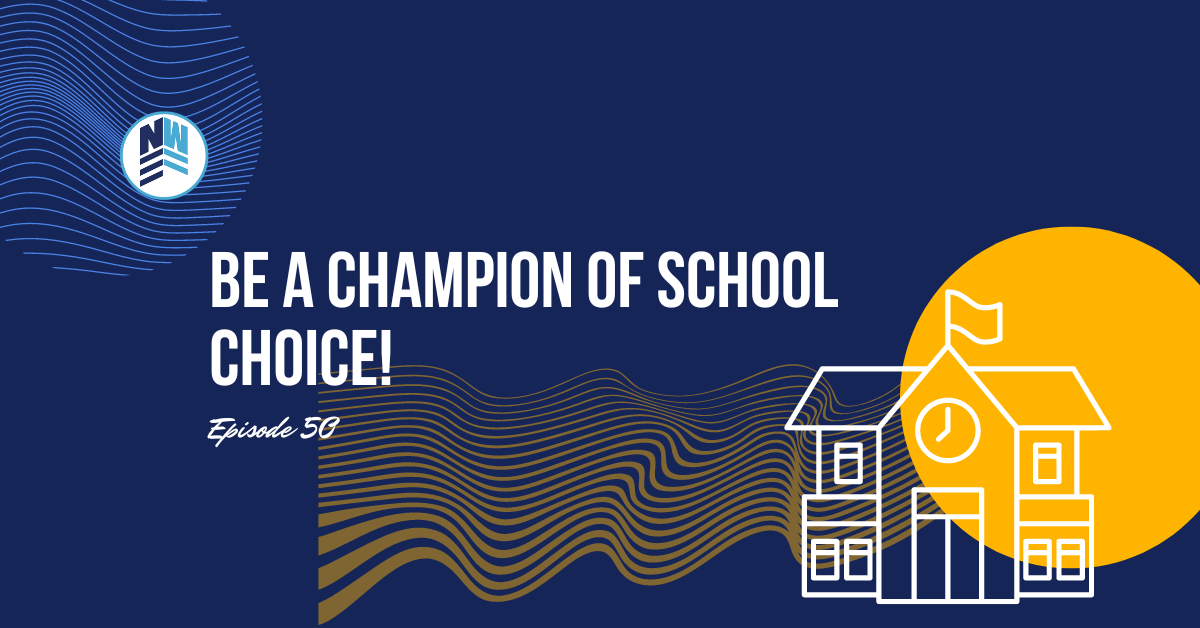 It's National School Choice week in America!
Today, we're going to celebrate through a conversation with Terrye Seckinger. She has been a champion of school choice in her home state of South Carolina for years. Always caring for the wellbeing of youth, Terrye has served in multiple roles that directly impact the education and overall trajectory of young generations in her state.  As a former school board member and the founder of a charter school, Terrye Seckinger (member of South Carolina's Commission on Higher Education Board) knows a thing or two about the magic of school choice. She has watched children soar with their strengths in South Carolina's themed charter schools, and witnessed younger generations succeed beyond their hopes and dreams though academic programs that were designed with their best interest in mind. What if this could be a reality everywhere in the US? 
"Don't go along with the neighbors… Explore. Be vested in the educational offerings that are available to you and exercise that for your child. It will mean a different trajectory in life for them." — Terrye Seckinger
Today, she has lots of practical insight and advice to share with us about America's need for school choice and academic accountability. Here's a quick rundown of today's discussion:
Seckinger's background as a member of South Carolina's Board of Juvenile Parole, service on Attorney General Condon's commission on gang activity, and on Obscenity and Pornography and Internet Crimes vs. Children in South Carolina, and service on Carolina's State Board of Education from 2003-2007 to name a few roles on her accomplished resume.

Her insight and involvement with charter schools through her time an appointee by the speaker of the house to the South Carolina Statewide Public Charter School District Board, the Statewide Authority for Charter Public Schools in South Carolina, and on the advisory board to the South Carolina Association of Charter Schools

Her thoughts on equipping citizens to be productive in their society and culture, particularly in—not just, but also—the workforce

How offering more variety of school choice and tracks (vocational schools, special ed, charter schools with varying focuses, etc.) would better equip our workforce
The role and responsibility of an education commissioner and the state school board
The process of how textbooks are reviewed and chosen
How to get involved as a concerned parent or citizen
If you like what you're hearing, stay tuned for our next episode on The State of Education with Melvin Adams. Keep listening to learn what you can do to champion school choice too!  And don't forget to tune in next week for part two of this discussion on school choice to help you determine what's best for your child.
RESOURCES RELATED TO TODAY'S EPISODE: