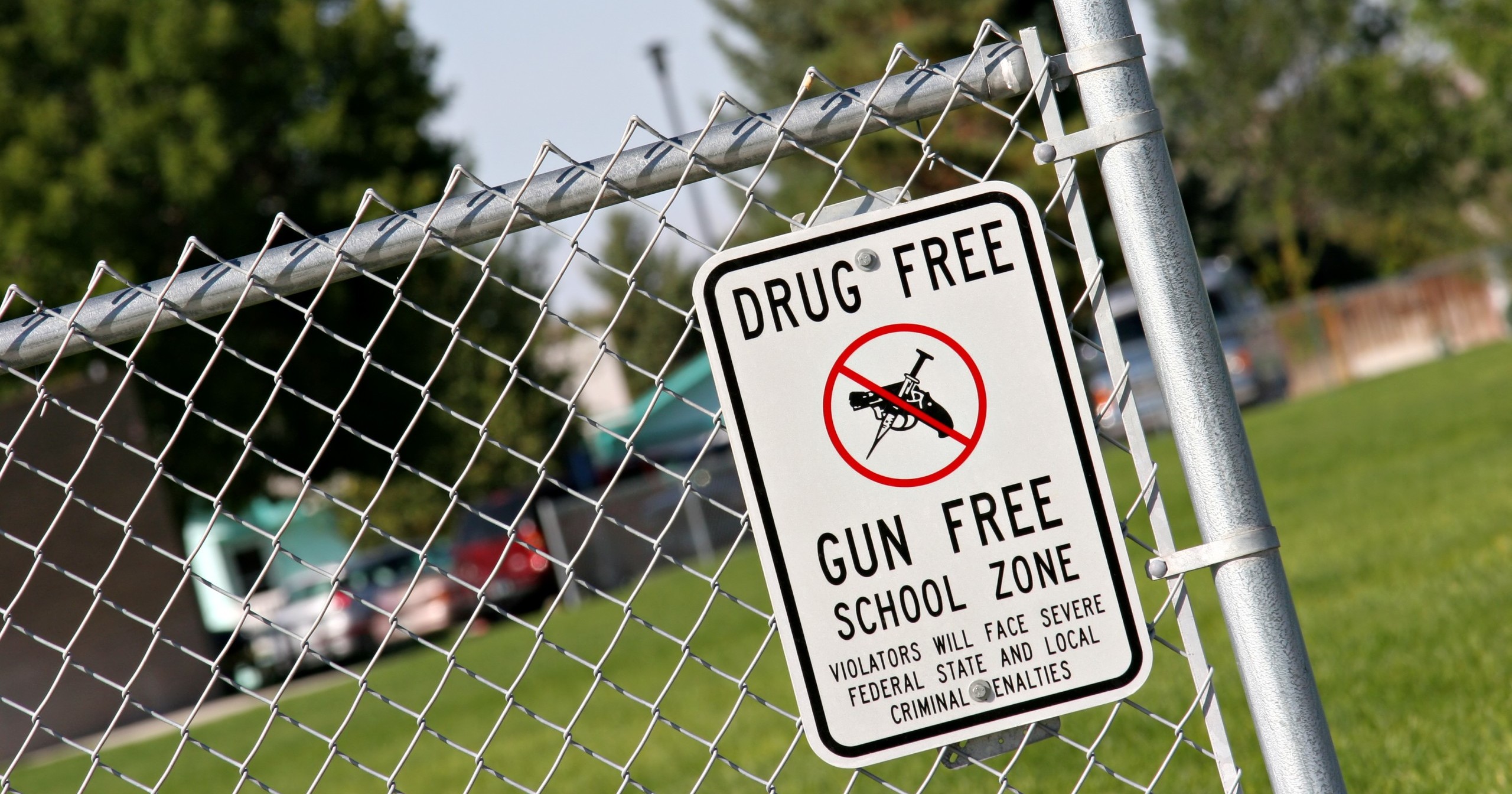 Lawyers representing the Virginia first-grade teacher who was shot by her student early this year filed a $40 million lawsuit on Monday because school administration dismissed multiple warnings that the boy was showing aggressive behavior and carrying a gun.
Twenty-five-year-old Abigail Zwerner is seeking damages for the "physical pain and mental anguish" she suffers from the January 6 incident when she was shot through the hand and chest by a six-year-old student as she sat at a reading table with the rest of her class. Despite her serious injuries, Zwerner, who teaches at Richneck Elementary School in Newport News, quickly led her class to safety.
And yet, the incident could have potentially been prevented, as the suit details in the Newport News Circuit Court.
According to the complaint, in the hours leading up to the shooting, then-Assistant Principal Ebony Parker ignored multiple warnings from staff and students that the student reportedly had a gun. Parker dismissed "at least three separate warnings from teachers and staff that students had seen the firearm" and that the boy "removed an object that was likely a firearm from his backpack before it was searched," the complaint says. 
Parker, one of the defendants, has since resigned after the shooting. Other defendants are the Newport News School Board, the former Superintendent George Parker III, whom the board voted to remove, and former Richneck principal Briana Foster Newton, who was relocated to a different position within the district. No one, including the student, has been charged in the shooting. But, the police did say that the student acted intentionally.
The student, who is named John Doe in the suit, reportedly had a history of disturbing behavior, which the school was well aware of. The suit lists several of these instances, such as when in kindergarten at Richneck, Doe managed to choke and strangle a teacher and was removed from the school. That same year Doe pulled up the dress of a female student on the playground and "began to touch the child inappropriately until reprimanded by a teacher." The boy was then transferred to a different institution in the district but was allowed to come back the following year. 
That's when he was placed in Zwerner's class last fall.
In her class, the complaint says he was put on a special schedule after he was "chasing students around the playground with a belt in an effort to whip them with it, as well as cursing at staff and teachers." He had to have one parent with him every day "because of his violent tendencies."
"Teachers' concerns with John Doe's behavior was regularly brought to the attention of Richneck Elementary School administration, and the concerns were always dismissed," the suit writes. "Often when he was taken to the school office to address his behavior, he would return to the classroom shortly thereafter with some type of reward, such as a piece of candy."
The suit says that his parents did not agree with placing him in a special education class, where he could meet with other students with behavioral issues.
Just two days before the shooting, the suit says Doe took Zwerner's phone and slammed it on the ground, breaking it. He was given a one-day suspension the next day. 
On January 6, Doe returned to school, but he did not have his mother with him as was required. Still, the school "allowed him to remain unaccompanied without a one-on-one companion during the school day."
The suit continues sharing the events of that day that reportedly show evidence of the negligence of the school. Late that morning, Zwerner went to Assistant Principal Ebony Parker to inform her that Doe was in a "violent mood" and threatened to physically harm another student. Parker allegedly had "no response" and "essentially ignored Plaintiff's concerns." 
In another instance, one teacher was told by a couple of students that Doe had a gun in his backpack. The teacher informed Parker that she thought Doe had a gun and she believed she saw him place something in his sweatshirt pocket. She had even searched his backpack but never found a weapon. Still, Parker said that Doe's "pockets were too small to hold a handgun and did nothing," the suit says. 
A third teacher then told Parker that Doe showed another student the gun at recess and threatened the student with physical harm if he told anyone, the suit writes.
In an additional situation, the suit mentions a guidance counselor and another administrator confirming that Parker "forbade" them from searching Doe's backpack because the "mother would be arriving soon to pick him up."
Then, at about 2 pm, the student opened fire while Zwerner was reading to her students. She spent almost two weeks in the hospital and had four surgeries following the shooting. 
The complaint seeks $40 million in damages for the mental and physical pain, along with permanent bodily and other damages. Newport News prosecutor Howard Gwynn said he would not prosecute the student, but he's yet to decide if any adults will face charges.
The lawsuit also challenges the board's claim that the shooting is part of an assumed risk of the job, and is thereby a worker's compensation matter.
"No 6-year-old student is really going to be a risk of shooting a teacher. It's not a part of their job. It's not a night 7/11 worker. And so I think the worker's comp defense will fail," said one of Zwerner's attorneys, Jeffrey Breit.
"That's what they've maintained up until today. That is just part of the job. It's an assumption of the job that a first-grade teacher is going to be shot by their own student, a 6-year-old," said Diane Toscano, another one of Zwerner's attorneys. "That is unacceptable. That's outrageous. And that's not what happened here."
---
Read more about why school discipline is in a free fall.