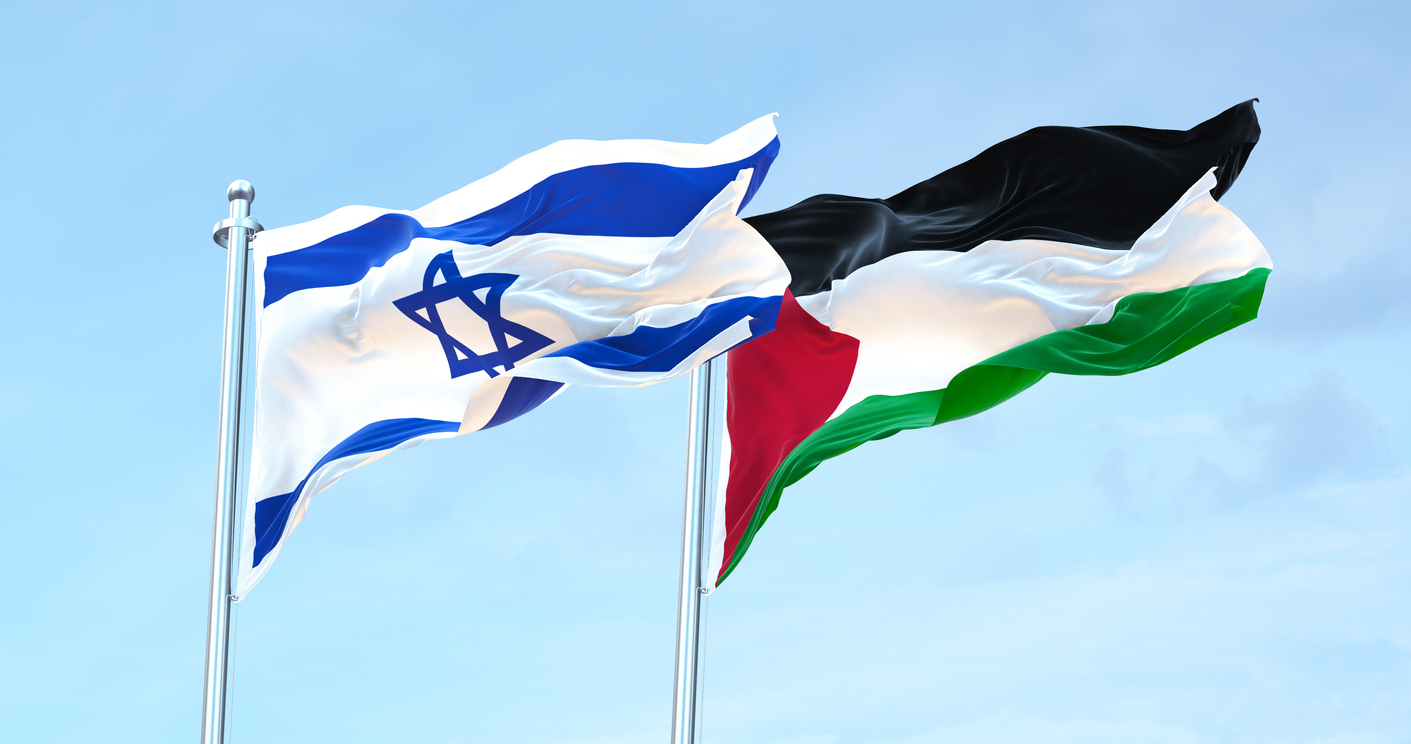 Across the U.S., hundreds of students recently walked out of school to condemn Israel's siege of Gaza following Hamas' attack. While many of these rallies started with college student groups, the protests have trickled down to include high school students.
In places like Philadelphia, San Francisco, and Dearborn, high school students could be heard chanting in solidarity with Palestine. Students decided to skip class and march in their community to bring awareness to the Palestinians who were killed in Gaza as a result of the Israel-Hamas war.
"This is not a war. This is a genocide," said one Philadelphia student, Nora, about Israel's airstrikes in Gaza. "The goals of today's protests are … to get justice, and to fight back, and to use our voices."
Early in October, the Palestinian terrorist group Hamas attacked attendees at a music festival in Israel, leaving over 1,400 people dead and 200 hostages. Israel declared war and ordered a "complete seige" of the Gaza Strip that's ruled by Hamas. Since the war started between Israel and Hamas, over 5,000 people have reportedly been killed. 
In response, dozens of student groups at Harvard signed onto a letter from the Harvard Palestine Solidarity Committee that held Israel "entirely responsible for all unfolding violence." Following widespread backlash, many groups later withdrew from the letter. Still, on several college campuses, protests have erupted both in favor of Israel and Palestine. While some college administrators have issued statements standing with Israel, like the University of Florida President Ben Sasse, many have tried to remain neutral on the issue, such as Vanderbilt and Stanford.
At the high school level, administrators in the San Francisco and Dearborn areas have discouraged students from walking out of class, but they note it's their constitutional right to protest. They also say the walkouts to support Palestine are student-run.
One high school student who attended a rally in California, Ella, said she hasn't heard much about the Israeli-Hamas conflict in school. She said she first learned about it on social media, but then she looked for other places online to learn more. At the rally she attended, fliers were passed around so students could understand the situation. These fliers were created by the Movement for Justice, a social activist group in the United Kingdom.
Michele Exner, a contributor with the Daily Caller News Foundation, explained why so many students want to sympathize with Palestine. In an opinion piece, she said it's due to "hate-filled indoctrination that has taken root in K-12 classrooms across the country." Exner noted that schools have long been teaching students that the world works in the model of the oppressor and the oppressed. In this idea, no matter the acts of the oppressed, if they are fighting the oppressor, their acts are justified. 
Exner cited instances where Parents Defended Education found reports of public schools teaching students to fight oppressors and white supremacy. Some lessons specifically focused on Palestinians losing land to colonialism. Exner said that school board members have also pushed this rhetoric. Back in 2021, Abrar Omeish, who still serves on the Fairfax County Public Schools (FCPS) Board, uploaded a video to Facebook accusing Israel of "being an apartheid state and colonizers." Last week, Omeish reiterated her stance after FCPS held a moment of silence for the victims of terrorism.
However, some places are working to ensure students know the truth. Texas Governor Greg Abbott has taken the initiative to ensure students are informed about the Israel-Hamas war, urging schools to use resources provided by the Texas Education Agency. Abbott said Texas stands with Israel.
---
Learn more about what good school instruction looks like.