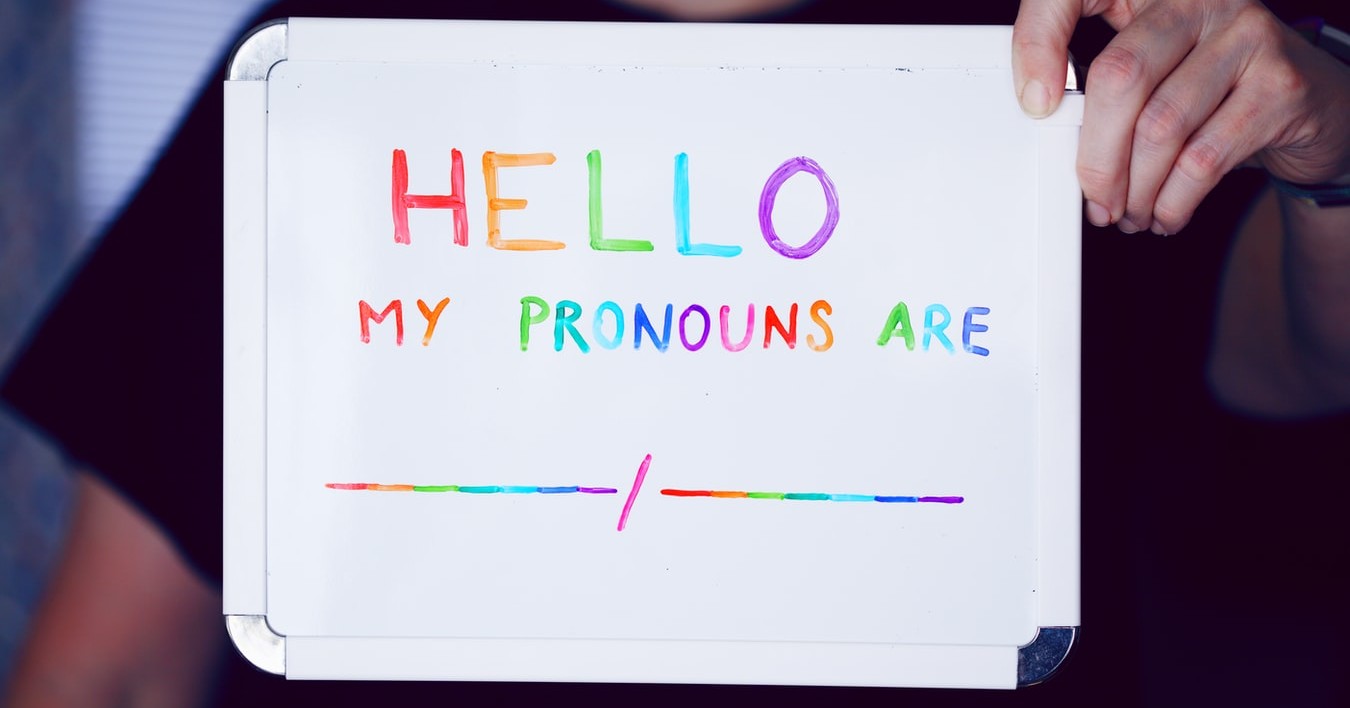 The Virginia Department of Education has made some recent changes to statewide public school policies to be more inclusive for transgender and non-binary students. You can download the full pdf of the new policies here.
NBC 12, a local station in Richmond, Virginia, shares some of these policies. They include "Schools shall allow students to use a name and gender pronouns that reflect their gender identity without any substantiating evidence" and "Access to facilities such as restrooms and locker rooms that correspond to a student's gender identity shall be available to all students."
The policy also makes provisions for children to keep their gender identity a secret from their parents.
Virginia Department of Education spokesman Charles Pyle says, "The 2020 legislation requires local school boards to 'adopt policies that are consistent with but maybe more comprehensive than the model policies developed by the Virginia Department of Education by the start of the 2021-2022 school year.'"
State Senator Barbara Favola believes the policies were needed, reports ABC 13, a local station in central Virginia. Favola told the news station that "77% of LGBTQ students felt depression, they felt isolation, they felt they were bullied and that's just not acceptable….We're promoting the value of equality, and we're saying we need to treat each other with respect and dignity."
Yet, some Virginia senators believe there are better ways to handle the situation, such as Senator Steve Newman. "It's important to know that we can fix this problem," he said. "We can love on children of all natures without having a radical left-wing policy that's intended to open up the restrooms and open up the locker rooms to the opposite sex."
Newman added, "If someone needs a special location, then I think most school divisions would be prepared to deal with that."
Parents Are Speaking Up
With this new policy on the horizon in Virginia, many parents are getting involved. Citizens across the nation have rallied to push back against several local and state policies in their children's schools. 
The Washington Examiner discusses how the pandemic has enabled parents to unobtrusively discover what their children are learning in schools. Many parents didn't like what they found and have taken their concerns to school board meetings.
One school board meeting recently made headlines in Loudoun County, Virginia. CNS News, part of the Media Research Center, says that about 300 people came to that meeting to discuss the school's pending transgender rights policy created in response to the statewide mandate. Policy 8040 requires teachers and staff to call students by their desired names and pronouns. The policy also allows students to use the restroom that corresponds to their chosen gender identity.
While some came to support the policy, many came to voice their opposing views. However, after continual outbursts during the public comment session, the school board decided to end the commenting. Parents were outraged that the meeting ended so abruptly. 
The board will reconvene to vote on the policy.
Ian Prior, a parent in Loudoun County, told The Washington Examiner, "This has been going on under our very noses, and whether it's distraction, apathy, focus on other issues that may not be as relevant to our day-to-day lives, like the things going on in the national political ecosystem—we have failed to be the watchdogs of our school systems that we need to be, and it did take a pandemic, but now there has been awakening."
Nationwide, parental involvement has impacted school policies. In New Jersey, parents managed to change the school board's policy to drop holiday names from the calendar.
Berks-Mont News, a local newspaper for the Berks and Montgomery counties in Pennsylvania, says that parents recently fought against a new school equity policy in the wake of the Black Lives Matter movement. As a result, the board revised the policy. 
—
As parents continue to voice concerns at school board meetings across the United States, they help keep public schools accountable to the taxpayers who fund them. What do you think about these new school policies? Who gets to decide what your children learn?