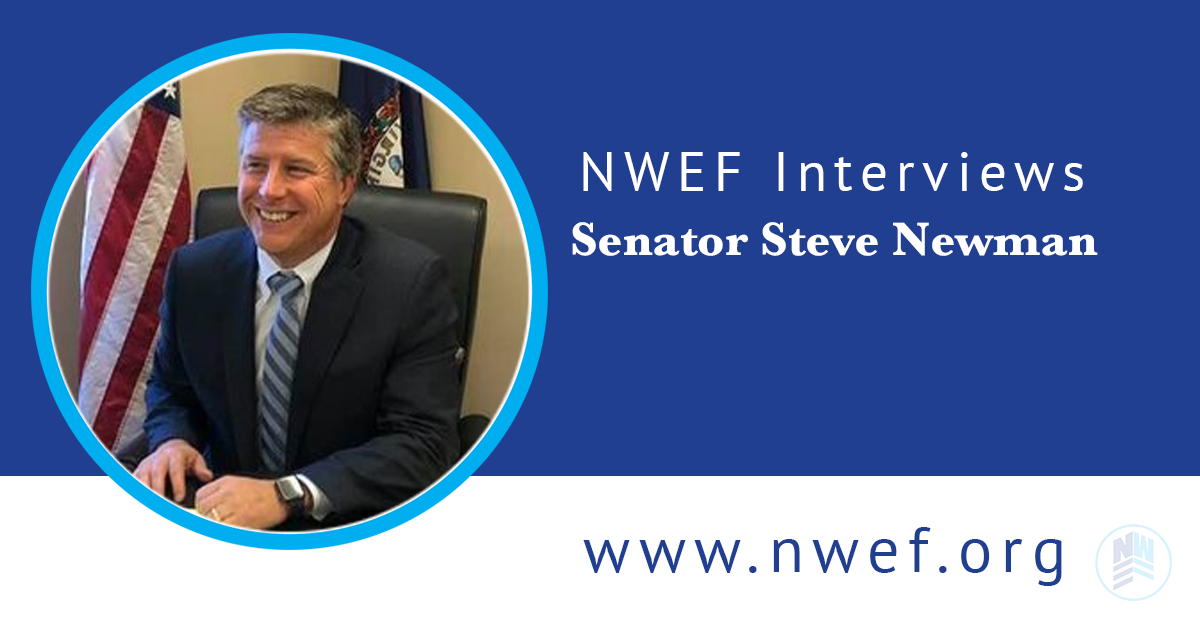 ---
Steve Newman has been serving Virginia as a politician since 1988. When he first entered government, he was 23 years old and became the youngest-ever elected representative to serve on the Lynchburg City Council. His career in politics has placed him in multiple offices since then. He was elected to the Virginia State Senate in 1996 and has been serving in that capacity ever since.
Senator Newman is an experienced government official who has served on several vital committees and written countless amendments and bills. He is also known as a top promoter of jobs and business in Virginia. In this interview, he discusses the government's role in education and how parents should interact with the imbalanced policies permeating today's school system.
Virginia's State Education Structure
Virginia's state constitution prescribes free, high-quality public education. The constitution divides the state's educational system into several branches: legislative, executive, and the state school board (which is appointed by the governor).
Within the legislature, the Education Committee is composed of subcommittees focused on specific aspects of education. "We had a subcommittee chairman that had K-12 [as] their focus. I sent most of the bills to that subcommittee, they worked out the technical items, then there was a subcommittee report given back to the committee, and then we would vote on those items," the senator explains.
The Decline of Quality and Accountability
Senator Newman is a lifelong proponent of upholding quality education standards. He champions Virginia's goal of preparing children for future success in the workforce.
Virginia claims to be dedicated to these goals as well. However, over the last few decades, Newman has witnessed several ideas emerge in the education system that are sabotaging these objectives. "There is no advocate for quality in education," he reports.
Throughout this interview, the senator emphasizes how traditional subjects (such as math, history, science, and English) are being watered down or completely ripped out of some public schools. Instead, lessons promote the idea that there is no right answer.
"They've moved more towards social discussions, and that's where you end up with Critical Race Theory and other things coming in," he says. "Honestly, they've got plenty of time now because they don't have to worry about math, history, science, and English…"
According to the senator, the No Child Left Behind Act introduced layers of trouble for public schools. Students (not to mention teachers) spend a great deal of time preparing for and taking unnecessary aptitude tests rather than enjoying an environment of learning. While some organizations want to eliminate all standardized tests in response, Newman advocates finding a balance that provides measures of quality without overloading our children with stressful and distracting exams.
Control vs. Love
The government doesn't care about your kids like you do. The lack of accountability and quality in education stems from the tyranny of those who Senator Newman calls "The Educrats." They are the loud voices at committee meetings and are "paid to pull off the system," says the senator. Educrats care about getting liberal agendas inside the classroom and how much money flows through their control.
Newman also stresses that money is a component of a school's success, but it is not the main component. For example, Henry County School District is relatively poor, but they boast extraordinarily high scores in math, history, science, and English. According to Newman, the district's success comes from the administration's sincere love for the children and the positive home environments those children enjoy. As studies have demonstrated again and again, these elements are major factors in a child's academic success.
What Can Parents Do?
If you are a parent and want to take part in helping craft an educational environment for your child that will help them succeed, Senator Newman says that the first and most important thing you can do is show up. That is the only way that parents will be able to influence the government to make improvements.
Don't let the voices of the Educrats be the only ones that legislatures hear! The senator encourages parents to personally engage with their legislators. For example, writing letters to them is a highly effective way to let your voice be heard.
If you would like to watch the full interview, click here. If you would like to watch a specific topic, you can choose a video clip from the topics below.
---
Want to hear more from today's teachers, parents, administrators, and policy influencers? Subscribe to our YouTube channel to receive alerts when we post new interviews!
Note from the Editor: We thank all our contributors for their insights and expertise. However, the views of guest authors or interviewees are not necessarily those of Noah Webster Educational Foundation.