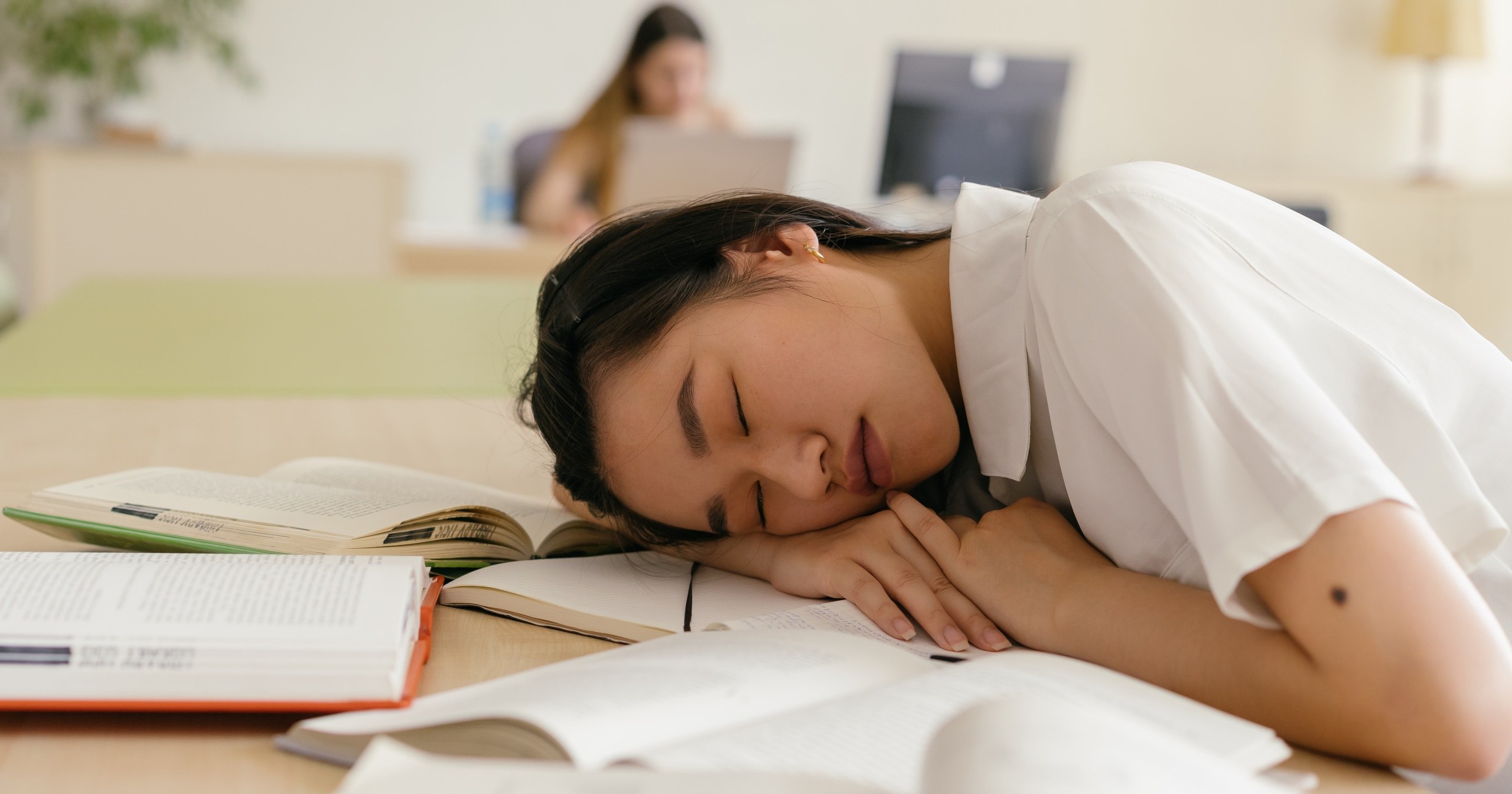 Will later school start times really improve students' mental health?
That's what New Jersey lawmakers hope to achieve with recent legislation proposing to push back the school start time for high school students.
New Jersey Assembly Speaker, Craig Coughlin, and Chair of the Education Committee, State Senator Vin Gopal, have sponsored a bill that would prohibit state high schools from beginning any earlier than 8:30 a.m., local outlet NorthJersey.com reports. Now, most of the state's school start times range from about 7:20 to 7:40 a.m.
California was the first state to mandate that high school start times begin no earlier than 8:30 a.m., and New Jersey could be the second.
"When students are well-rested and eat nutritious meals they're better prepared to succeed in school," Assembly Speaker Coughlin said. "Overwhelmingly the research and success stories out of other states' school districts show that the benefits of later start times to students' holistic well-being, in terms of both mental health and academic performance, easily outweigh the costs."
Organizations like the American Academy of Pediatrics, the Centers for Disease Control and Prevention, and the American Academy of Sleep Medicine echo what Coughlin claims. They say that later school start times allow teens to get the optimal amount of sleep, which for adolescents is 8-10 hours.
The legislation responds to the mental health crisis heightened by the pandemic. In February, the New Jersey Department of Children and Families' hotline got over 14,000 calls from families and youth asking for help, which is the highest number in its history. Yet, more calls are expected in March. Additionally, 4,201 mobile dispatch units were sent from the state's Children's System of Care to families and youth needing urgent care due to mental health needs, compared to the 2,582 dispatches sent last year. 
The commissioner of the department, Christine Breyer, has called the youth mental health crisis a "parallel pandemic."
According to the Centers for Disease Control (CDC), teens who don't get enough sleep are more likely to struggle in school. They're also more susceptible to depression and misbehavior. 
Furthermore, experts say that teenagers' biological sleep rhythm causes them to go to bed later, so pushing back school's start time would better align with that. Starting school later could also allow teens to get to school when the sun is up, which may help them better concentrate. 
Hamilton Superintendent Scott R. Rocco wrote to a few New Jersey legislators explaining some potential issues with the proposed school start time. Rocco isn't against the legislation—but he knows that the new start time will bring about some complications that need to be addressed. 
"A change of time at the high school is a single domino in a long line. Moving this one will affect many other things in the daily operation and annual planning of all schools in a school district and will have external effects on families and the community at large," Rocco wrote.
Rocco voiced his support for giving students a full night's rest, especially with how much they've struggled from the pandemic. But he's concerned about rerouting buses, which may increase costs, and families will be inconvenienced since bus routes will change. He's also worried about outdoor sports where fields don't have lights.
Patch, a local New Jersey news outlet, asked some residents what they thought about the proposed time change.
"When I was in high school I struggled to get up to be at school. I always came home from sports exhausted only to have to get up early again ! In college I chose all mid morning or later classes and did so well," shared a reader from the Basking Ridge area.
"Yes!!! Elementary kids should start earlier as they are typically early risers and don't have sports late after school. With the amount of homework high schoolers and middle schoolers have and after school commitments, they aren't getting enough sleep!" said another from Basking Ridge.
"Ask the kids. Mine would rather start early so he's finished early. Later start times will mean later dismissal," said a reader from the Bridgewater area.
"Bad idea because additional bus costs, bus driver shortages already, kids sports, kids jobs, high school is to prepare for the future, time for homework, family time, etc" chimed in another from Bridgewater.
---
Do you think high school students would benefit from later school start times? Should other states follow suit?