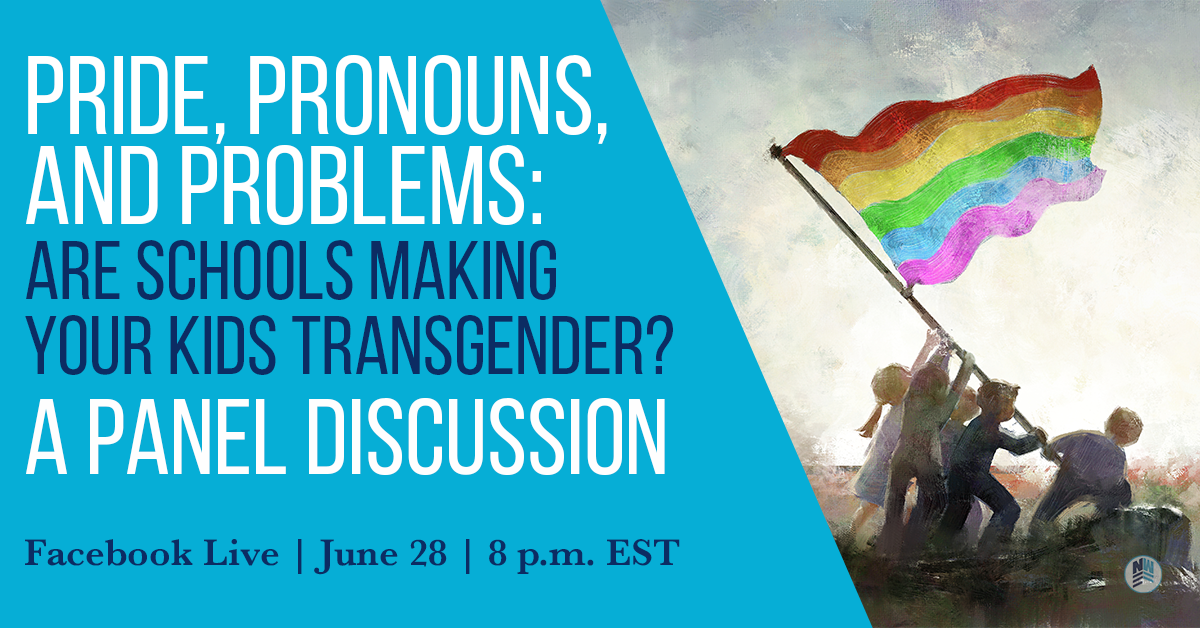 This event has passed. Watch the panel here!
Tuesday, June 28 @8pm EDT
Online Discussion
---
Imagine an adult coming up to your child and asking them who they're sexually attracted to. The adult tells your child that sexuality and gender can't be defined, so your child is free to use the pronouns they want. And your child is told that if they're not completely comfortable in their bodies, or if they have trouble fitting in, then your child could be transgender.
All the while, the adult instructs your child: don't tell your parents. 
The scary part is, this type of behavior is happening in our schools. With some of the school policies that are put in place, it seems that schools are actually endorsing this behavior. And for many of us, this isn't a horrible nightmare—but a terrifying reality.
No wonder parents are crying out for more transparency from schools.
So what can we do?
Join us Tuesday, June 28 at 8 p.m. EST as we host a panel of varying perspectives to discuss the transgender movement's influence on public schools. The panel will include child counselors, educators, and LGBTQ+ representatives, each giving a unique insight into this challenging and sensitive issue. You won't want to miss this panel as we discuss school transparency or the lack thereof, the long-term impact on kids, and what parents can do to best protect and support their children.
When: Tuesday, June 28 at 8 p.m. EST
Where: Facebook Live
This event has already taken place. Watch a recording of the panel here!
Have a question for the panelists? We'd love to hear from you! Submit your question here for a chance to be featured in the live event.