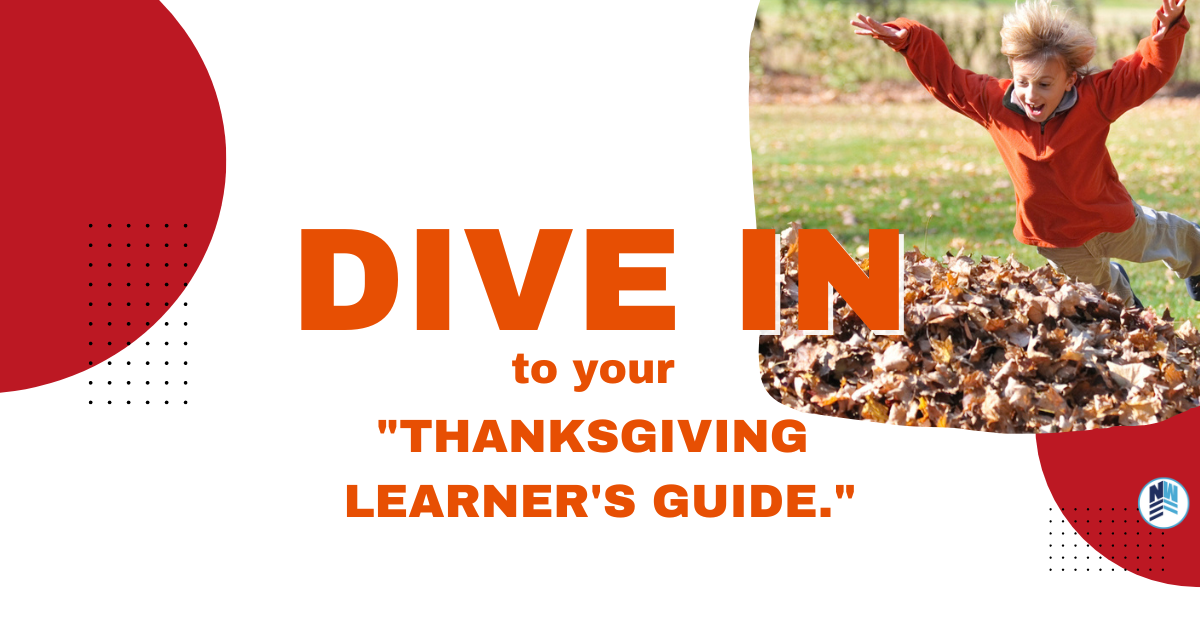 Immerse your kids in the exciting history of America's Thanksgiving celebration with our first-ever K-12 Thanksgiving Learner's Guide!
Full of flexible educational activities tailored for your child's grade level, this guide can be used as a stand-alone idea list for fun family activities or as a homeschool unit in the week leading up to Thanksgiving! 
This guide includes:
Special video class with a historian
Grade-level specific activities & resources
Crafts, games, books, recipes, videos, art museum
And more!
Gather up your kids and join us for a short video class with teacher Ted Lamb.
Get the kids ready to gobble up some history with our downloadable K-12 Thanksgiving Learner's Guide!
>>>Download the guide here!<<<