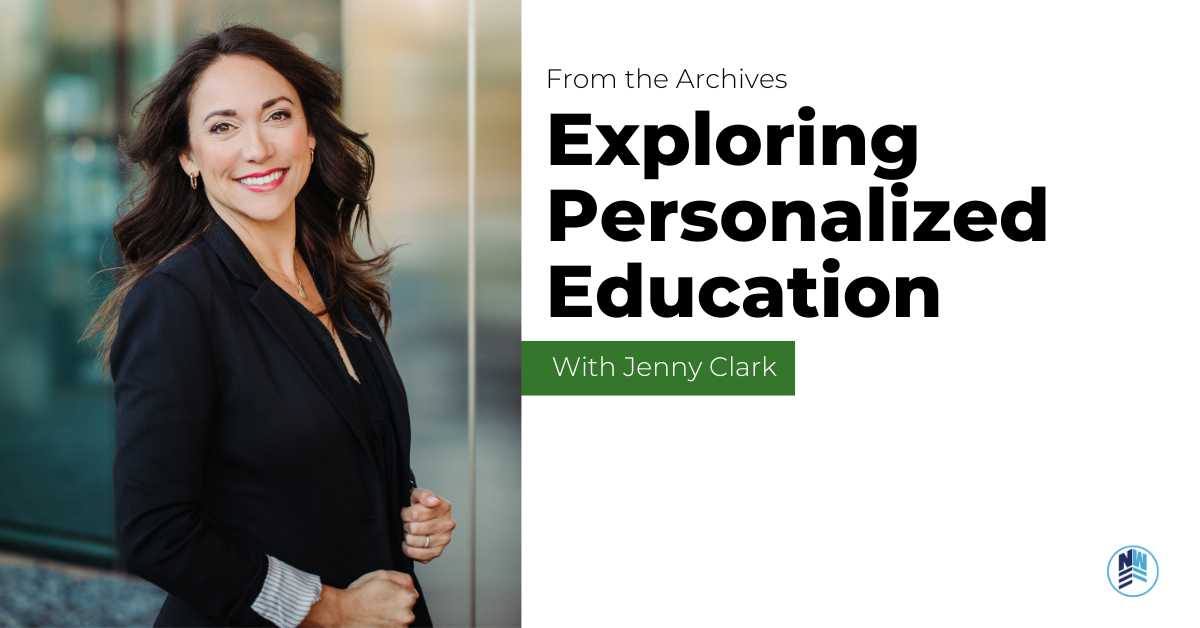 Are accessible school choice options actually practical? Or, for that matter, even possible?
Jenny Clark is—first and foremost—a mom. But she's also the founder of Love Your School, a non-profit in Arizona that empowers parents and educators to make choices about the education plan that works for them and their kids. Today on The State of Education With Melvin Adams, Jenny talks with us about the incredible strides she and others have made to get a universal ESA passed in Arizona. 
"[P]arents need to know that as powerful as these unions might be, because of the dollars that they are getting from each one of the teachers that's participating…parents: you are more powerful. A small but focused and professional and strategic group of parents can move your state's needle on this issue without a doubt. Hands down." — Jenny Clark, founder of Love Your School
Here's a quick recap of the episode:
Jenny introduces herself and explains why she believes it is important for parents, students, and teachers to "love their school," and find a school they actually

can

love

Why Jenny decided to found a non-profit built around this idea—appropriately called Love Your School—while she was homeschooling her children, one of which had severe learning disabilities

Arizona has had a state ESA program for ten years—but, Jenny says, it wasn't effective because it was limited to only a few qualifying students

Why are people in education not interested in school choice? Why are school options and customized education so vital in today's world?

Love Your School's innovative ideas about entrepreneurial possibilities in education, and how they are connecting families with the education and educators that are right for

them

In the context of ESAs, how much of the allocated funds for a student "follow" that student to his new school of choice?

There's an argument floating around today that says ESAs defund public schools. But is that really true? What happens when a child is taken out of public school ?

All about

Arizona's new universal ESA

The long fight to pass a universal ESA and create educational freedom in Arizona

How can parents, who are frustrated with their state's inaction or lack of school choice, turn the tide?
If you like what you're hearing, stay tuned for our next episode on The State of Education with Melvin Adams.
If you'd rather watch the video version of our podcast episodes, subscribe to our YouTube channel to get notified every Wednesday when new episodes launch. Here is today's conversation with Jenny Clark and Melvin Adams:
RESOURCES MENTIONED ON TODAY'S EPISODE:
Check out Jenny's organization,

Love Your School

, for insights on parental rights, school choice, and ESAs. Plus, find out more about how you can start a movement in your own state or community.

Jenny has worked with the Goldwater Institute to shape education policy in Arizona. Check out their website

here

. 
Visit Love Your Schools on Instagram, Twitter, or Facebook. And don't forget to look up their West Virginia branch on Instagram.