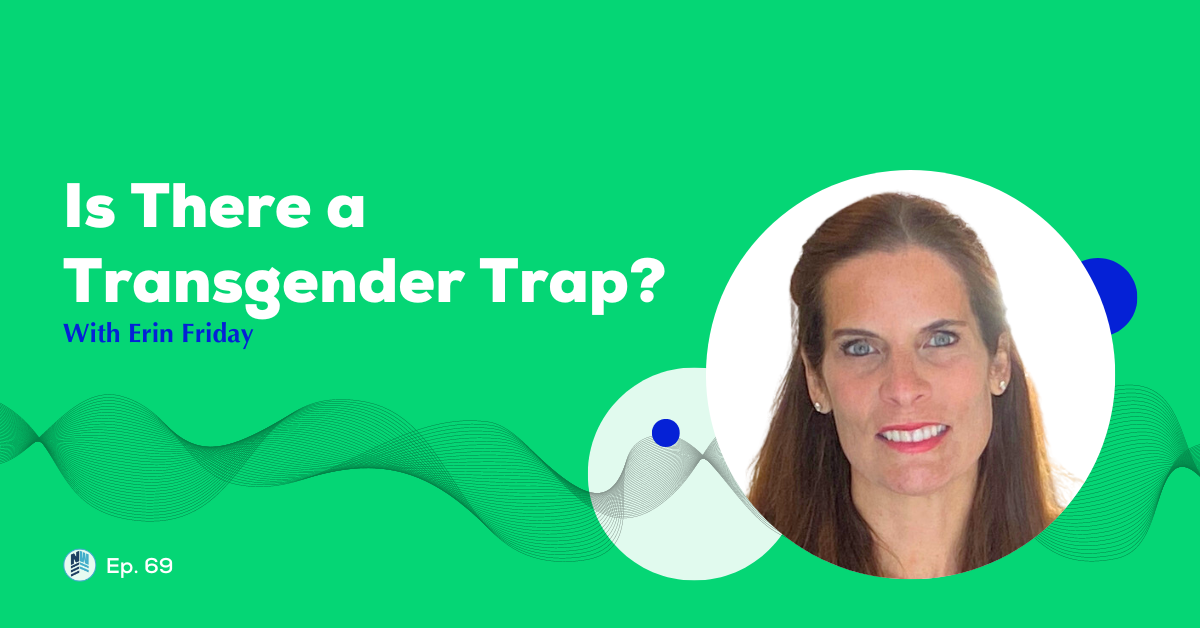 Transgender ideology is a huge threat to our kids' health and happiness. What can parents do about it?
Erin Friday is a California attorney and mom. She was very involved in her daughter's school—but that didn't keep her safe from the long arm of controversial gender ideology. Listen in today as she and Melvin talk about modern parenting challenges, how schools are sneaking radical indoctrination into the classroom, and most importantly, Erin's story of rescuing her daughter from the spiral of mental illness and the transgender lifestyle.
"[T]he mental health piece is huge and if the adults in this child's life—and teachers, especially—say yes, you are trangender, we're affirming you, that child starts to believe that they can actually change sex. That they're actually a boy. It's really important for parents to hold the line because we're the only ones holding the line. Especially here in crazy California, we have to hold the line into reality for our kids." — Erin Friday
Here's a recap of this episode:
Melvin and Erin discuss Erin's involvement in her daughter's school—she was friends with a lot of the teachers and helped out with fundraising and carpooling, among other things

In seventh grade, the school invited a third party organization to teach sex ed and, soon after, Erin discovered her daughter and their friends were choosing LGBTQ identities

The disturbing discoveries Erin made at the school's sex ed parenting class soon after

How transgender affirmation affects children's mental health and wellbeing

Why it's destabilizing to mental/emotional health  to teach kids they might have been born in the wrong body

Why are kids attracted to transgenderism? Erin believes it's because they want to be cool and stand out among their peers

The impact of social media and the internet on modern parenting

Further steps Erin took (and the steps she wishes she had taken) to talk to school administration about the mental and emotional issues after introducing LGBTQ ideology so early

The trajectory of young girls who are influenced by LGBTQ ideology

What is a parent's duty when faced with gender dysphoria and transgenderism? How can we set clear boundaries of reality for children?

The medical side of transgenderism and what hormone blockers are really doing to our kids
If you like what you're hearing, stay tuned for our next episode on The State of Education with Melvin Adams.
If you'd rather watch the video version of our podcast episodes, subscribe to our YouTube channel to get notified every Wednesday when new episodes launch. Here is today's conversation with Melvin and Erin: