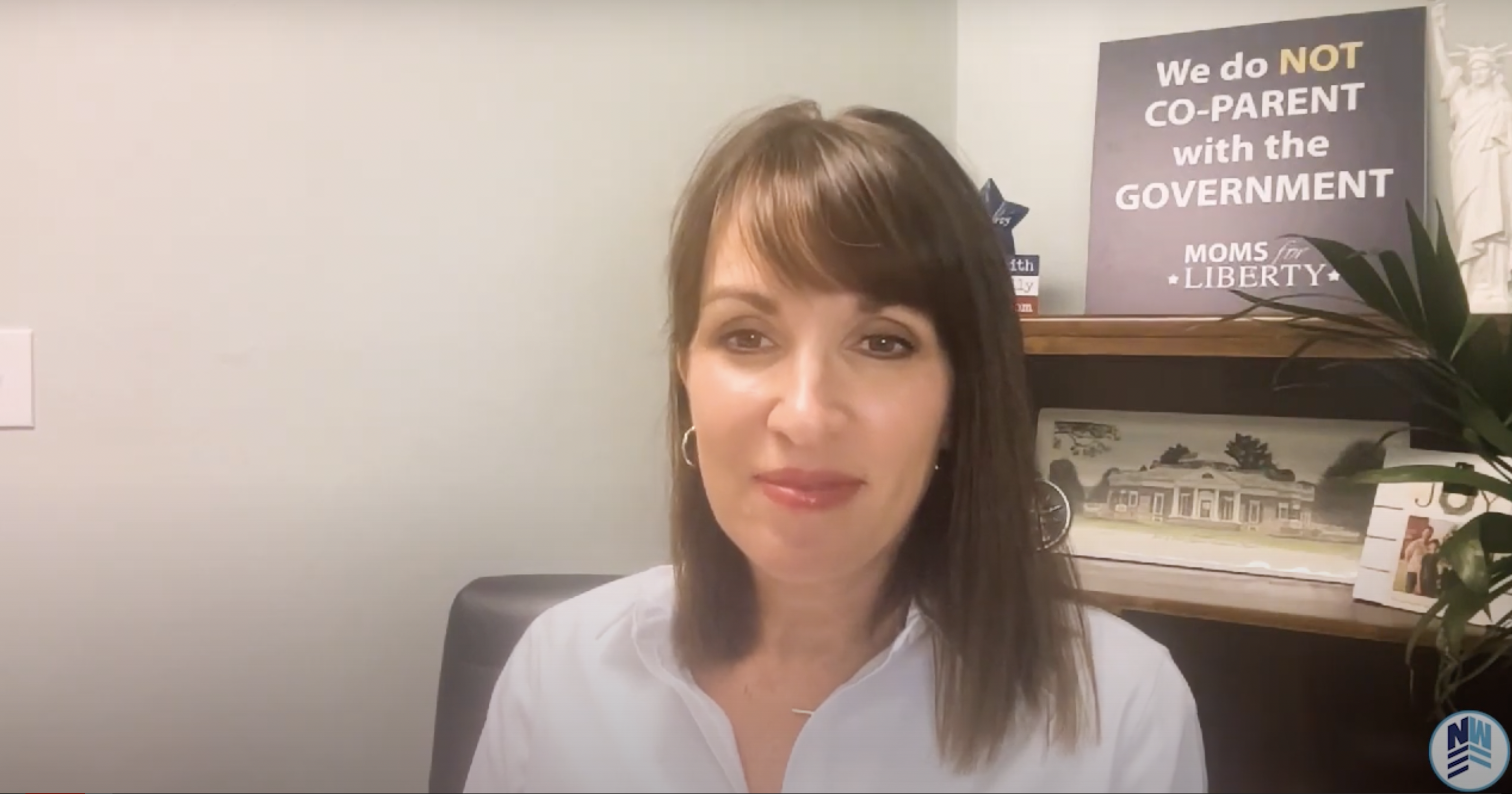 Parent groups are yet again accused of being extreme, hateful, and dangerous—this time by the Southern Poverty Law Center, which managed to meet with the White House prior to the official published accusation.
The Southern Poverty Law Center (SPLC) recently added a number of parent organizations to its "Hate Map," including Moms for Liberty and Parents Defending Education because of their anti-government sentiments, likening the groups to the Ku Klux Klan.
But before the release of the "Hate Map" report, the author Susan Corke met Biden's counterterrorism director John Picarelli at the White House, according to visitor logs obtained by The Washington Free Beacon.
While the reason behind the White House meeting has not been made public, this action seems to mirror what happened with the National School Boards Association (NSBA) and the Biden administration. The NSBA wrote a letter to the administration, likening parents at school board meetings to "domestic terrorists" and demanding action. But that was after the administration knew that the letter would be sent, according to emails. U.S. Attorney General Merrick Garland then brought in the FBI to address the problem, who then created a "threat tag" to track cases of threats against school board members. 
As for the SPLC, their claims about parents are fairly similar to those of the NSBA.
"Schools, especially, have been on the receiving end of ramped-up and coordinated hard-right attacks, frequently through the guise of 'parents' rights" groups,'" the report said. "These groups were, in part, spurred by the right-wing backlash to COVID-19 public safety measures in schools. But they have grown into an anti-student inclusion movement that targets any inclusive curriculum that contains discussions of race, discrimination and LGBTQ identities."
The report continued, "At the forefront of this mobilization is Moms for Liberty, a Florida-based group with vast connections to the GOP that this year the SPLC designated as an extremist group. They can be spotted at school board meetings across the country wearing shirts and carrying signs that declare, 'We do NOT CO-PARENT with the GOVERNMENT.'"
The SPLC explained they were "Founded to ensure civil rights for all" and they have "deep expertise in monitoring — and holding to account — the Ku Klux Klan, the neo-Nazi movement, racist skinheads, antigovernment militias and other domestic hate groups and extremists."
The SPLC's deputy director for research, reporting, and analysis, Rachel Carroll Rivas, claimed they have received a number of calls from parents and teachers who are concerned about Moms for Liberty chapters appearing at their schools. Carroll Rivas said she hopes that adding Moms for Liberty to the list will educate the public about the group's true intentions, which she wishes will discourage other groups from any association with the parent organizations.
But, a number of prominent voices have aired their support of Moms for Liberty and parent groups like them. 
"Absurd," tweeted Senator Ted Cruz in response to the report. "The Southern Poverty Law Center cares more about silencing parents who want to have a say in their children's education than they care about a violent domestic terrorist among their own ranks."
"If @Moms4Liberty is a 'hate group,' add me to the list," tweeted 2024 Presidential candidate Nikki Haley.
Parents Defending Education (PDE) president Nicki Neily dismissed the report and defended the work of her organization.
"At PDE, we have fought alongside parents of every background to end government-sponsored segregation programs, because no student should be treated differently because of his or her skin color or ethnicity," she told The Daily Signal. "SPLC and its designations are as malicious as they are ridiculous. No partisan PR stunt from a dishonest scam group like SPLC will impede our important work for America's students."
Moms for Liberty co-founder Tiffany Justice is also undeterred. 
"We're just getting started as far as the work we can do at Moms for Liberty," Justice said in an interview. "We are being considered a threat because we are a threat to people that would like to radically transform our country. The same people that are teaching our children in school that America is a systemically racist and flawed country. So, we are winning. I completely, 100% believe that, and this designation just further proves that to me. We are bringing people together across party lines, across racial lines, across religious lines, all these different ways that many would like to divide us in America and see us divided. But parents, are coming together… We share the fundamental right to direct the upbringing, the education, the medical care, morality, and religion of our children."
Though the SPLC claims to fight against racism, the group has a history of alleged internal racism and sexism. Not to mention, the SPLC doesn't condemn violence when it aligns with their views, such as when it comes to groups like Jane's Revenge, who have attacked multiple pro-life and pregnancy centers but have yet to make it to the SPLC's hate list.
The "Hate Map" actually inspired one D.C. gunman to attack the Family Research Council back in 2012. Prosecutors said the man's goal was to "kill as many people as possible," but he was stopped by a brave building manager. 
The SPLC annually publishes a new "Hate Map," and the antigovernment section is a new addition, which is where these parent groups are put. Christian organizations have long been on there, like the Family Research Council. This year has 523 "hate groups" and 702 "antigovernment extremist groups," coming out to 1,225 organizations. Parents Defending Education found that 25% of the organizations are parent groups.
However, the SPLC does support parental rights when they want to change their child's gender.
---
Read more: Are School Board Protesters Domestic Terrorists?