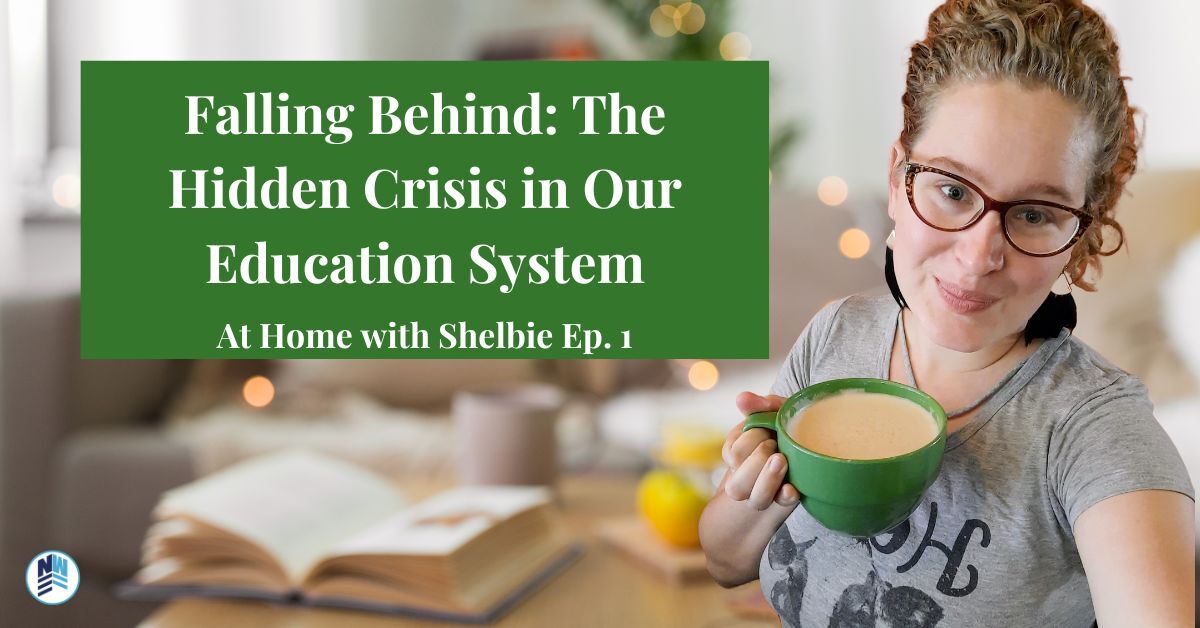 This week we're excited to bring you the first episode of our new show, At Home With Shelbie!
We're uncovering some concerning stats on this episode. Undoubtedly, math and reading skills are at record lows, causing teachers to raise the alarm and leaving parents uncertain about their children's college and career prospects in a rapidly changing world. Let's discover what's causing this—and what we can do to end it.
"I think there is a fundamental disconnect in how students think about learning. Why are they even at school? What are they there for? I think a lot of kids couldn't answer that question…that's where we have to start if we're going to make things better." — Shelbie
Here's a recap:
Shelbie watches TikTok videos of teachers explaining that some of their high school students are still at elementary grade math and reading levels—and the parents don't even realize it

Why are good teachers frustrated and unable to resolve these issues? 

Parents are not in tune with the situation. Why? Plus, how new testing policies are part of the problem

Shelbie explains why kids don't seem to care about their scores anymore

How we can foster better communication between home and school, parents and teachers

"Teaching to the test" vs. instilling a love of learning and the value of education

Shelbie explores some statistics that show that some high performing schools  in Baltimore don't have

any

students who are proficient in math

Finally, Sheblie discusses why parents are concerned that their children won't be able to get into college or find a career
Would you rather watch At Home With Shelbie? Subscribe to our YouTube channel to get notified every week when new episodes drop. Here's today's discussion:
And be sure to stay tuned for our next conversation on At Home With Shelbie!
RESOURCES MENTIONED IN TODAY'S EPISODE: