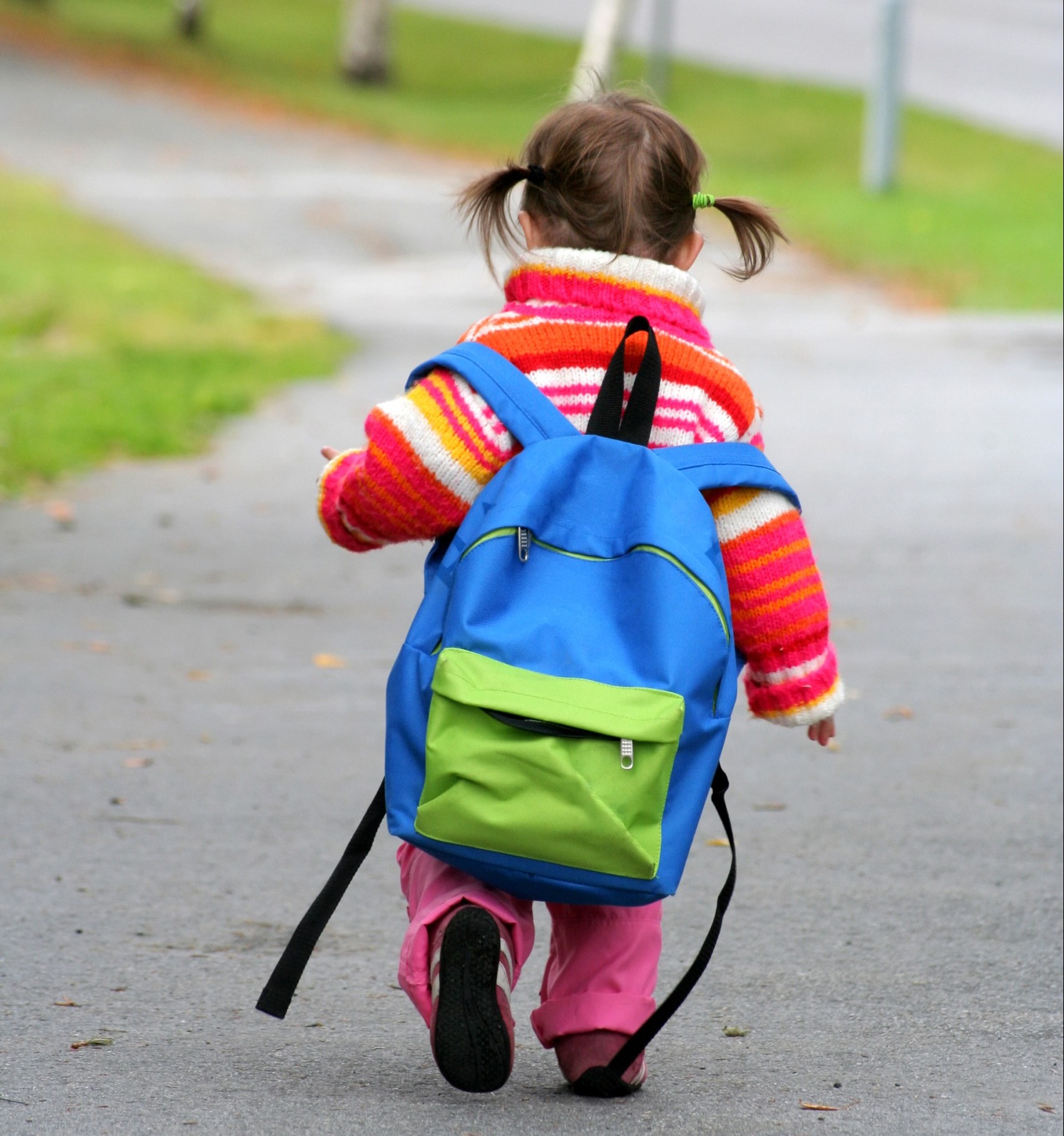 School choice is what you might call a "buzz phrase" in today's fight for education. But it's a phrase with a meaning that's a little obscure to say the least. What do politicians and activists mean when they talk about school choice? 
Well, in part, they're talking about making alternative education widely available to the average American child. They want families to be able to take advantage of the new and innovative schooling methods that are constantly popping up in the ever-shifting modern landscape of education.
You probably know about a few of these school options—public, private, and homeschool are the three most popular. But did you know that there are dozens of other options that are basically off-shoots of these three options?
Today we're going to talk about some of these! Of course, we'll probably miss a few. After all, there are so many different ways to combine various schooling options and methods. But we can certainly try to cover the most pertinent. So without further ado, let's get into it!
Traditional Public Schools
Almost every child in America has direct access to a public school. They are funded by the government, so tuition is offered for free, as long as you send your kids to the school in the district you live in.
To quote our article, Public Education: A Microcosm of School Choice, "Traditional public schools are often valued for their accessibility and familiarity. Multiple generations in your family probably relate to a traditional public school experience, and there's no need to stress over whether your child can access a similar education."
Private Schools
If a parent wants to send their child to a religious school, or a school that is not directly controlled by federal unions, private school is a popular and traditional option. Parents generally must pay for tuition, although school choice laws have changed that rule somewhat in recent years.
Private schools have a good reputation. They consistently produce well-equipped, well-educated students, which is a big draw for parents.
Charter Schools
Ed Choice says, "Charter schools are independently run public schools exempt from many rules and regulations in exchange for increased accountability." Or, in other words, "Charter schools are publicly funded, but privately managed." This gives "parents, community leaders," and educators "the flexibility to innovate and provide students with increased educational options within the public school system," says the Department of Education.
There's no denying that charter schools are one of the most popular alternatives to traditional public schools today. The U.S. Department of Education says there are about 3,000 charter schools in America, yet they're so popular that seats are often filled via lottery. 
Language Immersion Schools
Language Immersion is a method of public or private education in which a student learns a second language. Often children who are in schools that offer language immersion programs spend part of their day learning in English and the other half in their second language, such as French, Spanish, Chinese, or even Russian. 
Not surprisingly, "years of research show that immersion language programs give children a leg up academically," says one mom at EducationWeek. "[T]he brains of bilingual people have better executive function, which is what allows you to focus on problem solving, moving between tasks, and recalling words and information."
Magnet Schools
Why "magnet"? Because magnet schools are designed to draw students from many different backgrounds who are interested in one subject or theme. For instance, one magnet school may focus on the arts, while another specializes in business and communication. There are many that simply emphasize a certain education model, such as career academics or the Montessori method.
Although magnet schools are open to any child who wishes to apply (school districts have no bearing on a child's eligibility), magnet schools' administration is the same in every way to traditional public schools. In other words, "Unlike charter schools, magnet schools do not have private oversight. They remain under the same administrative bodies as traditional public schools."
Homeschool
After the COVID-19 pandemic in 2020, homeschooling became a household word. But, actually, "homeschooling" really isn't the correct term for the widespread virtual learning that happened during lockdowns. Traditional homeschooling is actually more like a one-room schoolhouse of olden times! One or both of a child's parents hand-pick his/her curriculum, fund it, and teach him/her themselves. There are many variations on this method, but in America, this is what "homeschooling" has historically meant since it began in the 1970s.
Hybrid Homeschool
However, there are as many ways to homeschool as there are clouds in the sky! One popular model is hybrid homeschooling where "homeschoolers split their time between learning at home and attending a physical brick-and-and mortar school location," says Homeschool Super Freak.
So, when you hear someone say "hybrid homeschooling" this is most likely what they mean. But there are other models that can be called "hybrid", such as co-op homeschooling, or any other model where a child attends classes outside the home once, twice, or even several times a week, but their main schooling takes place in the home and is directed and controlled by their parents.
Correspondence Schools
Learn.org says "Correspondence schools across the country offer distance learning through mailed books and materials, online courses and social network communities." Traditional correspondence schools produce their own books, courses, and lesson plans, but most let you pick and choose your curriculum from their wealth of resources. 
However, some correspondence schools, such as some of Alaska's correspondence programs, send you enough funds to purchase your own curriculum. 
Correspondence schools require homeschool parents to report back about work completed in order to secure your benefits. So, as Learning Abled Kids points out, "Correspondence Schools allow you to homeschool your child while submitting evidence of work completion to a company who will 'certify' your child's progress. When your child has finished the entire course of study, the Correspondence Schools will issue a diploma."
Online Schools
Online schools that offer grading and diplomas are not the same as traditional homeschool programs, even though the child is doing all of his school at home. Because a child has teachers directing his education, assigning his work, and grading it, online schooling is a subcategory of "public" or "private" school.
Public Online Schools
This method became widely used during the Coronavirus pandemic and paved the way for the sharp increase of online public schooling, or distance schooling, as it's sometimes called.
Public online schools are tuition free and have the added benefit of parents taking a more active role in their child's education. Online public school teachers are state-licensed and teach their classes via live video meetings.
Private Online Schools
Take the concept of online public schools, make it independent from the state, and you've got private online schooling! Private online schools are not only more flexible and self-paced (actually, they usually look a lot more like homeschooling than public online schools), but they're more accessible, especially for military families and others who live in certain states or overseas. 
Microschools
You know the one-room schoolhouses of the past? Well, they're still around. And though they are known as "microschools" now, the concept is the same. EdChoice says microschooling is "where class sizes are usually fewer than 15 students of varying ages, and the schedule and curriculum is tailored to fit the needs of each class."
Microschools may be independent (operated by a small group of families or a community), or they may be a part of the public school system. And they may even operate as a private or charter school.
Learning Pods
Learning pods are even more micro than microschools! They usually consist of a group of 5-10 kids, usually taught in a private home by a parent or a hired teacher or tutor. 
The key difference between microschooling and learning pods is the age and grade of the students. While microschools teach children of varying ages, the kids in a learning pod are usually all the same age and grade. 
Some take it a step further, and create learning pods to simply supplement public, private, or homeschool education, focusing on one subject or theme.
Which Is Right for You?
There you have it! Time prevents us from exploring every detail of the education options that are available in America today. But hopefully this journey through options both old and new has helped open your eyes to the incredible movement happening in school choice today. 
There's something for everyone. And if you can't find one that seems to fit, there's plenty of space to get creative and create an educational path that is perfectly suited to you and your child.