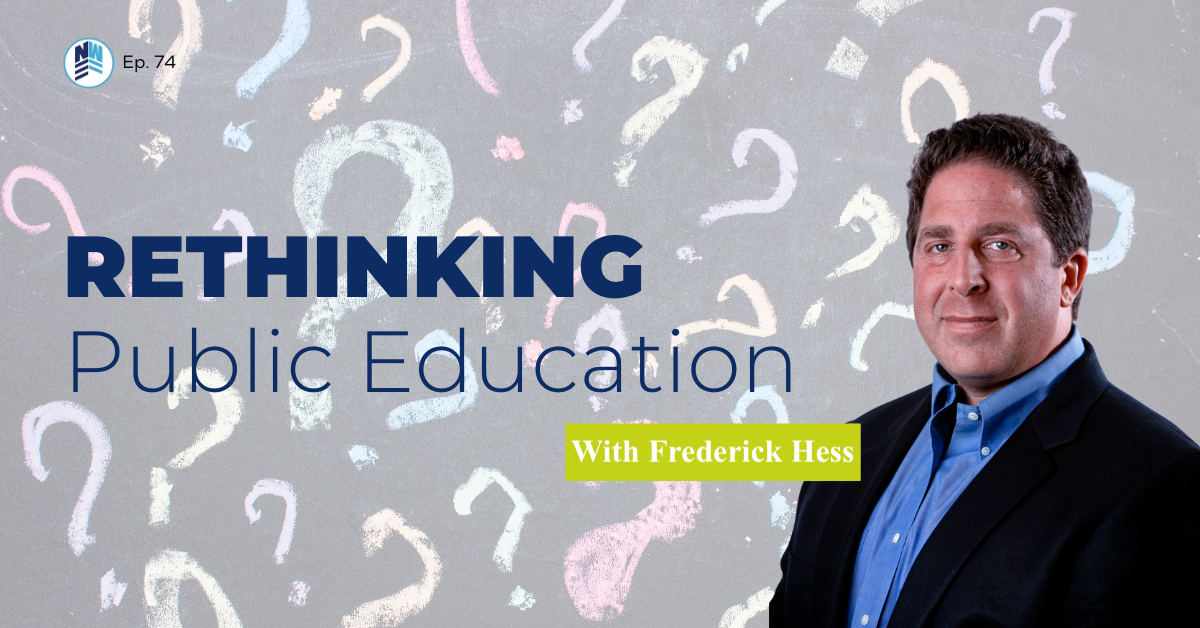 America's public education system needs a strategic disruption in order to change. How can we accomplish this?
On this episode of The State of Education With Melvin Adams, Frederick M. Hess encourages us to really think about public education. Why is the system the way it is? What are kids doing in school all day? Does the public school model still work? Frederick believes parents and communities are in the best position to answer these questions and begin to change the narrative. The only question is, how do we start? Listen in to find out.
"Having kids spend hundreds of hours during announcements, walking between classrooms, waiting for teachers to read directions, trying to get control of kids…This isn't good for anybody. Rather than add more time, longer days, longer years, ask the question: what's happening all day in school? And how do we make sure more of it's making a difference for real kids?" — Frederick Hess,  director of education policy studies at the American Enterprise Institute.
Here's a recap of this episode:
Rick Hess gives us an overview of his career as an educator and scholar. Plus, he gives us a glimpse into the why behind his new book, The Great School Rethink.
What do we mean when we talk about "disrupting" education?
Why were parents so comfortable with schools before COVID and so dissatisfied after? What changed?
Why is the current climate is such a good opportunity for citizens to step in and change public education for the better?
The history of school reform and why we need a different kind of reform this time around
Changing the way we think about public education in order to get the results we need
How can law makers and advocates change the way they think about school choice? In what ways are the current concepts of school choice unhelpful to most families?
Inefficiency in the classroom: how are we wasting teachers' and students' time?
Would you rather watch the video versions of our podcast? Subscribe to our YouTube channel to get notified every Wednesday when new episodes drop. Here's today's conversation with Frederick: