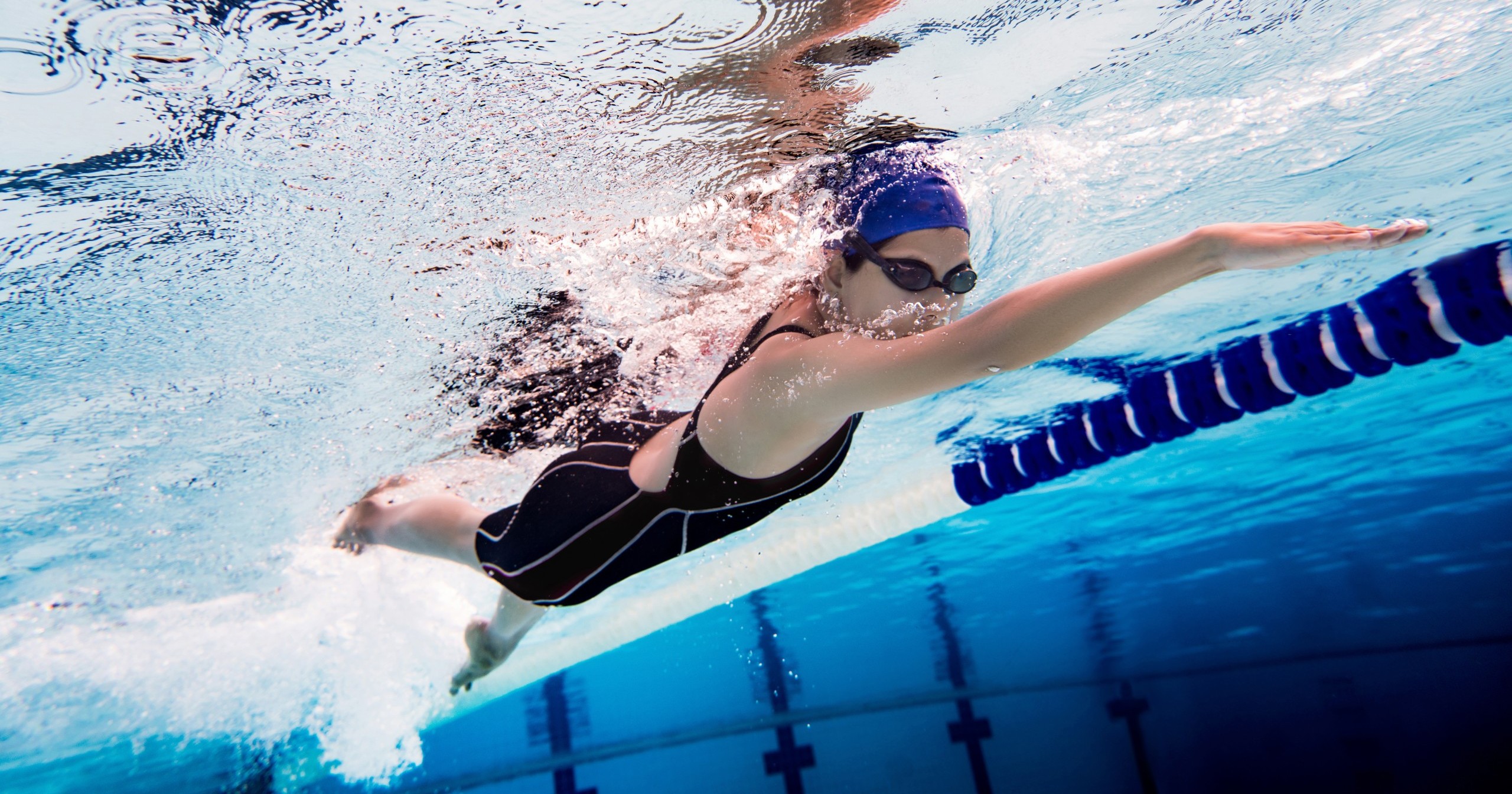 Title IX is getting some proposed changes again—and this time, it's the Biden administration's attempt to dismantle state bans on transgender students participating in women's sports.
On Thursday, the U.S. Department of Education announced a proposal that would prohibit states from enacting "one-size-fits-all" bans on transgender students participating on sports teams that coincide with their gender identity. However, the Education Department (ED) said schools can bar transgender athletes depending on their age and the sport.
Title IX prohibits sex discrimination in federally funded school programs. That said, about 19 states have enacted legislation that bans transgender students from participating in sports that don't match the gender they were born with. But, if this recent proposal passes, these actions would be illegal.
ED said the proposed changes are meant to build upon Title IX's goal to protect girls from discrimination in school sports. However, schools cannot have a blanket ban on transgender students from participating. Instead, schools would have to evaluate a list of factors before determining eligibility, such as age or competition level. As such, most elementary students would be able to participate on any sports team with their gender identity. ED does acknowledge that there may be more limitations at the high school and college levels, and thereby not all transgender students may be able to participate in those situations.
"Every student should be able to have the full experience of attending school in America, including participating in athletics, free from discrimination," ED Secretary Miguel Cardona said in the announcement. "Being on a sports team is an important part of the school experience for students of all ages."
Cardona continued, "Beyond all the benefits to physical and mental health, playing on a team teaches students how to work hard, get along with others, believe in themselves, and build healthy habits that last a lifetime. Today's proposed rule is designed to support Title IX's protection for equal athletics opportunity. We welcome and encourage public comment on the proposed regulation and will continue working to ensure Title IX's effective protection for all students."
You can read more about the unofficial proposed regulation to Title IX here.
U.S. Representative Alexandria Ocasio-Cortez was critical of the new proposal, saying it was the opposite of the Biden administration's intent to "prevent and combat discrimination on the basis of gender identity or sexual orientation."
"Absolutely no reason for the Biden admin to do this," she tweeted. "It is indefensible and embarrassing. The admin can still walk this back, and they should. It's a disgrace."
Sasha Buchert, a senior attorney for an LGBTQ+ civil rights organization, Lambda Legal, believed more should be done for transgender students.
"This proposed rule includes critical recognition of the importance of participating in sports for transgender youth and shows why 100% of the state bans are invalid," Buchert stated. "We are concerned about whether the proposed rule can properly eliminate the discrimination that transgender students experience due to the pervasive bias and ignorance about who they are."
South Dakota Governor Kristi Noem criticized the proposal, but for a different reason. South Dakota is one of the states that prohibit transgender athletes from participating in women's sports.
"South Dakota will not allow this to stand. We will lead. We will defend our laws. Only girls will play girls' sports," tweeted Noem. "President Biden, we'll see you in Court."
Erika Sanzi, Director of Outreach for Parents Defending Education, also tore into the proposal.
"The Biden Administration is acting as a gender czar, unilaterally unraveling the fundamental purpose of Title IX and putting school districts in an impossible position," Sanzi said in a statement. "This is one of the rare issues where over 71 percent of voters disagree with the administration and still they insist on circumventing Congress to push it through. It is an assault on fairness and girls are the collateral damage."
In the coming weeks, the proposed change will be posted in the Federal Register, where there will be a public comment period of 30 days. If the proposal is enacted, schools will likely not be impacted for several months, if not even years.
Signed more than 50 years ago, Title IX was designed to eliminate sex discrimination in school settings, including sports. This past year, the Biden administration also proposed to include sexual orientation and gender identity in Title IX. That proposal is expected to be published this coming May.
---
What do you think about the proposed changes to Title IX? Let your voice be heard in the public comment form here.
Note: The public comment period has ended.
Learn more about why Title IX is important.