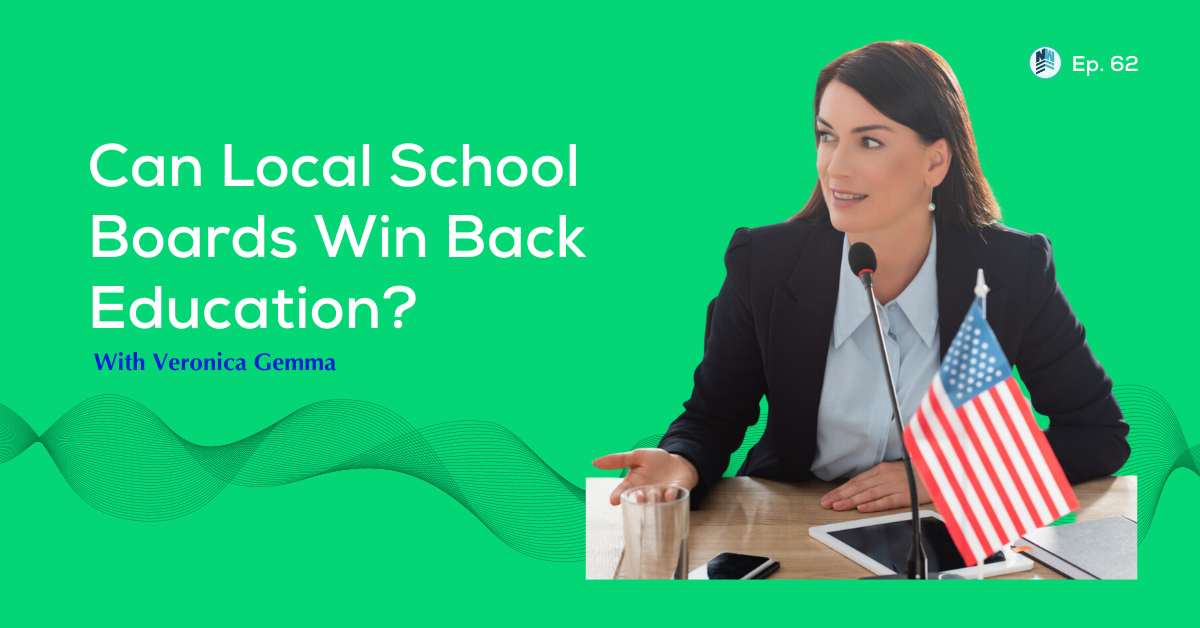 Listen in on part two of our conversation with Veronica Gemma!
Are America's school boards too far gone? Are we fighting a losing battle? Veronica Gemma has faced it all: discouragement, accusations, and pushback from her community and local school board colleagues. But she wanted transparency, so she decided to step up and challenge the Critical Race Theory and gender ideology that was creeping into her district, as well as the board's failure to implement standards of teaching handed down from the state school board. Tune in to today's episode to hear more of her story and learn how we can continue to fight even when the end of the tunnel doesn't seem to be in sight.
"If the school board directors aren't doing what you want, parents, run. Run for school board, get involved, get engaged. You will be astounded by what you learn and your eyes will be opened and it is quite rewarding [to be] in a position to be something bigger than yourself and have impact." — Veronica Gemma
Here's a recap of this episode:
Melvin and Veronica discuss the roles of local school boards vs. state school boards and answer questions such as, "do local school boards have control over curriculum?"

What are "benchmarks" for education and who sets the standard for academics in any given state?

How should a  school board be structured to enable it to have oversight on everything pertaining to public education?

Why are teacher's unions and school board administrations embracing gender ideology?

Veronica points out that her local school board—and many others in America—are not meeting these benchmarks and are refusing to even teach on certain topics (for example, the role of police)

She relates the story of how while she was garnering support from parents, her opponents were actively campaigning to get her off the board

After her term, she was offered a position as Education Director at PA Economic Growth PAC in order to mentor other school board members 

Finally, Melvin and Veronica end with a few words to parents, especially those parents who want to run for school board
If you'd rather watch the video version of our podcast episodes, subscribe to our YouTube channel to get notified every Wednesday when new episodes launch. Here is today's conversation with Veronica.