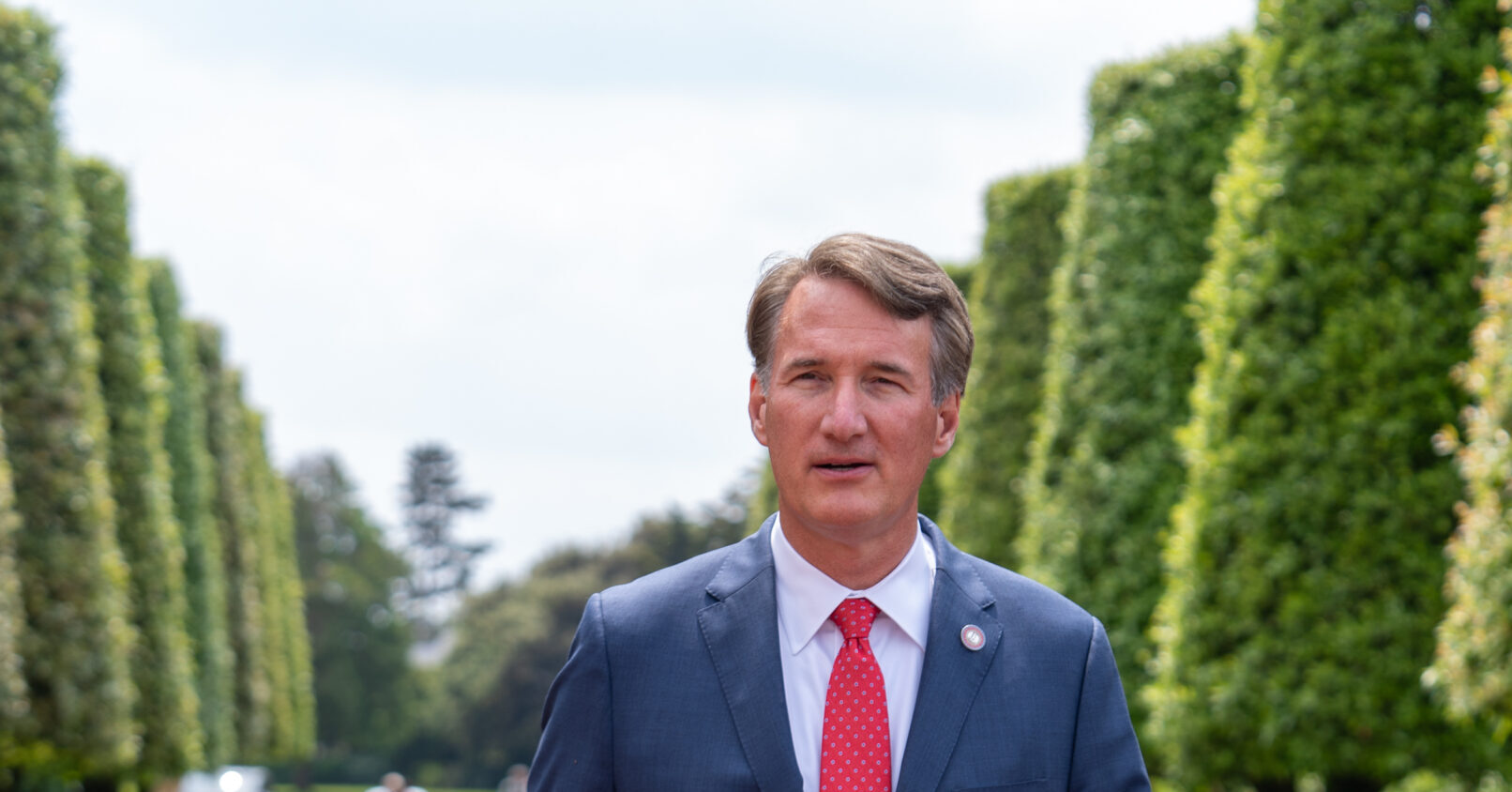 Virginia Governor Glenn Youngkin recently pardoned the Loudoun County dad who'd been arrested at a fiery school board meeting after his daughter was sexually assaulted by another student in a school bathroom.
At a June 2021 school board meeting, Scott Smith went to demand answers after his daughter was attacked. Smith was accosted by another person at the meeting, who attempted to spread false and destructive information about him. Smith was then grabbed from behind by a police officer, where a struggle ensued, after which he was arrested for disorderly conduct and obstruction of justice. 
Since that 2021 meeting, Smith has been stuck in a legal battle. That was until Governor Youngkin gave him a complete pardon this past Friday. Youngkin noted that Smith was exercising his constitutional right to attend the meeting, and the offender has since been convicted. As such, Youngkin determined Smith "has been publicly and falsely accused of 'domestic terrorism' and 'hate crimes' for attempting to advocate for his daughter, a victim of violent sexual assault" and thereby granted Smith an "absolute pardon."
"Scott Smith is a dedicated parent who's faced unwarranted charges in his pursuit to protect his daughter," said Youngkin in a release. "Scott's commitment to his child despite the immense obstacles is emblematic of the parental empowerment movement that started in Virginia."
Smith's arrest did get used as an emblem for parents, but much of which was used by the media to paint a picture of radical parents at school board meetings. The National School Board Association likened him and other parents to domestic terrorists, prompting the Biden administration to track parents for threats against school board members.
"I am not a 'domestic terrorist,'" Smith said in a statement after the pardon was announced. "I am just a father who will go to the ends of the earth to protect his daughter. I will not ever give up in that endeavor until my family is both protected and fully vindicated."
Loudoun County's superintendent at the time, Scott Ziegler, was eventually fired following the incident. That was after Ziegler denied Smith's story that there was a sexual assault at the school, or that the predator existed. Eventually, emails revealed the whole board was notified of the attack after it had occurred. But, that didn't stop the attacker from going to a different school within the district and assaulting another girl. Ziegler's now being prosecuted after the Virginia Attorney General's office found the county mishandled the two sexual assault cases.
The offender is now 16 years old and has been charged with two counts of sodomy at both schools. However, due to a mistake by Loudoun County Commonwealth's Attorney Buta Biberaj, he will not be listed on the sex offenders registry.
Biberaj condemned Youngkin's pardon, saying, "The justice system does not work when a Governor becomes the judge and jury." She also denied Smith's claim that the offender was "gender fluid." According to Smith, the attacker was a boy wearing a skirt in the girl's bathroom, which may have been related to Loudoun County's policy to allow students to use the bathroom of their gender identity.
Smith believes the prosecutor in his case, Biberaj, wanted to make an example of him to silence parents. But, he's grateful that Governor Youngkin pardoned him as he would still be stuck in the "screwed up" justice system.
"I'm thankful that the Youngkin administration gave me an off-ramp to these charges that never should have happened," Smith told The Daily Wire.