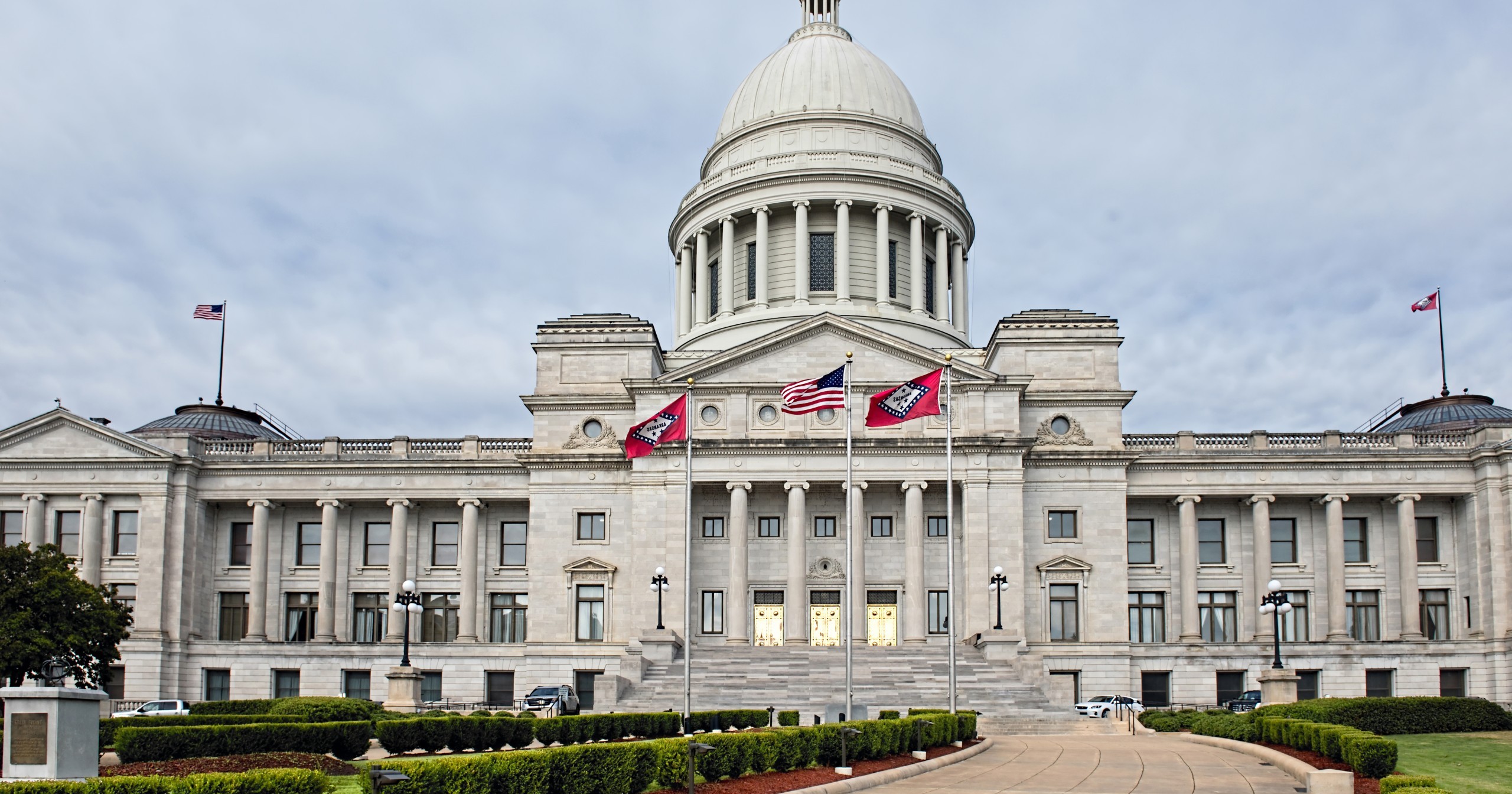 Arkansas parents are expected to soon be able to choose the best education possible for their children through Governor Sarah Huckabee Sanders' new education reform bill that's predicted to become law.
Newly-elected Sanders, who has declared education to be her "top priority," was ecstatic to see her bill move quickly through the Arkansas legislature. The bill, Arkansas LEARNS, is designed to increase teacher pay, improve literacy rates, and expand school choice to all students.
Sanders believes the legislation "can be a blueprint for states across the country to look to on how we can improve education."
"We have been working with parents, teachers, school board members, superintendents, and you know, other stakeholders around Arkansas and getting their feedback and priorities and areas they think that we can lean into to improve education," Sanders shared in an interview with the Washington Examiner. "And over the course of that time, and working with our partners in the legislature over the last couple months, crafted what we think is the most comprehensive and conservative education reform package in the country."
If the bill passes, Arkansas will be the fifth state with a universal school choice program following Arizona, West Virginia, Iowa, and Utah. It would also be Arkansas' third school choice program.
Within the first few years, only certain students would be eligible for the program, such as students with disabilities or with active-duty military parents. In 2025, the program will be available to every K-12 student in the state. The proposal will make Arkansas Education Savings Accounts (ESAs) equal to 90% of per-student funding. The legislation would eventually allow every Arkansas student to utilize state education funding to be used toward the school of their choice, including private school or homeschooling.
The legislation will also ban the teaching of critical race theory as well as prohibit the instruction of sexual orientation and gender identity before fifth grade. The bill is set to fund 120 new literary coaches for students and increase teacher base salary from $36,000 to $50,000, making Arkansas the fourth highest paying in the U.S.
The bill was presented last Monday and already made its way to the Arkansas Senate on Thursday, where it passed with an overwhelming majority. Critics have been especially concerned over how quickly the bill has moved through the legislative process.
"With a bill of this size that fundamentally changes the entire public school system in Arkansas, to give less than 48 hours for the public to review it before brought to the Senate Education Committee for testimony is not fair to the taxpayers of this state," said Arkansas parent Veronica Paulson McClane who has two children in public school.
Opponents also believe students will be negatively impacted since funds will be diverted from public schools, especially those in rural districts that don't have private school options.
"I personally feel like this bill is an attack on public education," said Latoya Morgan, a librarian at a Little Rock elementary school. "I understand everybody wants what's best for their kids, right? But what if that's taking away from somebody else's child?"
Sanders' office dismissed objections about the lack of time to read the bill's text, saying it's been available since Sanders announced the legislation on February 8. Additionally, Sanders said that the legislation is meant to help public schools, not hurt them.
"I think anybody that argues that this legislation isn't supportive of public schools clearly hasn't read it," said Sanders. "We are leaning heavily into our public school system. We know that the majority of students are going to be in public schools in Arkansas, and we just want those to be high performing public schools."
Sanders said something "very bold" was needed to assist Arkansas students, who have been academically struggling for some time.
"It will empower parents to choose the best school for their kid, improve childhood literacy, increase teacher pay to one of the highest in the nation, and prepare kids to graduate into high-paying jobs with the skills and training they need to be successful," she explained.
The bill's next steps are to come before the Arkansas House, where it's expected to also pass, then it'll be brought to Governor Sanders to be signed.
You can learn more about the bill from Sanders' office in this fact sheet or from this list of myths vs. facts.
---
Learn more about School Choice Funding like Education Savings Accounts or School Vouchers.